Wireless Grid Computing: Introduction
Wireless grid computing expands the conventional grid computing paradigm to incorporate a varied array of mobile devices capable of communicating by radio frequency, infrared, optical, and other wireless techniques. A grid computer is an idea, a network, a work in progress, part hype and half reality that is catching the computing community's interest. It makes use of clusters of computers, servers, or other devices. They collaborate to solve difficult computations.
Among the devices engaged in the implementation of wireless grid are RFID (Radio Frequency Identification) tags, and tiny sensors. Cellular phones, PDA (Personal Digital Assistants) & paging devices, wearable or hand-held computers, laptop computers, and special purpose computers integrated into many modern appliances to serve a specific autonomous purpose.
Wireless grid computing is an emerging field due to the rapid advancements in grid computing technology and wireless technologies. These wireless grids expand grid computing capabilities among wireless devices.
The architecture in wireless grid computing can be widely classified into four categories based on relative mobility of the devices in the grid and devices predominant in the grid. These include fixed wireless grids, mobile or dynamic wireless grids, sensor network grids, and ad hoc grids.
Wireless grid computing supports the sharing of resources, fixed wireless devices, or mobiles among organizations. This may include devices such as mobiles, laptops, sensors, and PDAs, while the resources operating these devices can be bandwidth, processor, code repositories, memory, and software.
Global Wireless Grid Computing Market: Dynamics
Global Wireless Grid Computing Market: Key Drivers
The increased scope, usage, and popularity of mobile and wireless devices coupled with low cost, small size, easy handling, and mobility are features that significantly support growth in revenue of wireless grid computing market over the forecasted timeframe.
Increasing processing power, rapid advancement in miniaturization, and superior operating systems & applications, along with the propagation of wireless access points will quickly expand the usefulness of these devices and make them increasingly capable of taking part in grid networks.
The increasing reliance on these devices has increased the pace at which applications for these devices are developed, as well as expanding the scope and functionality of these applications.
The rise in status delivery of monitored observations is expected to utilize considerable bandwidth that enhances the database size of monitoring servers constantly over a significant period of time. This is anticipated to enhance the wireless grid computing market share over the coming years.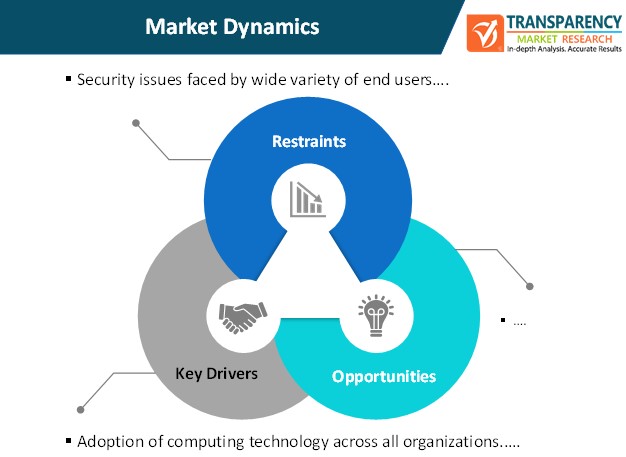 Impact of COVID-19 on the Global Wireless Grid Computing Market
The ongoing COVID-19 pandemic has disturbed the quality processes of wide range industry verticals. COVID-19 forced economies into recession. The pandemic has impacted several economies across the globe due to the immense disruption of businesses.
Although the COVID-19 pandemic had a negative impact on all businesses, it is expected that businesses will recover in the coming years. The wireless grid computing market is anticipated to expand at a high CAGR over the forecasted timeframe.
North America to Account for Large Share of the Global Wireless Grid Computing Market
In terms of region, the global wireless grid computing market can be divided into North America, South America, Europe, Asia Pacific, and Middle East & Africa.
North America is expected to dominate the global wireless grid computing market. This can be attributed to presence of giant players owing to an increase in infrastructure and cost-effective software ownership. Players include Oracle Corporation, Apple Inc., Dell Inc., Sun Microsystems, Hewlett-Packard Enterprise, Sybase, Platform Computing Inc., IBM Corporation, DataSynapse Inc., and Altair Engineering.
The Asia Pacific region is expected to be the fastest growing market. China and India are thriving economies that will lead and support heavy investment in wireless grid computing in the region. This heavy investment can be attributed to a developing IT and telecommunication sector in the region.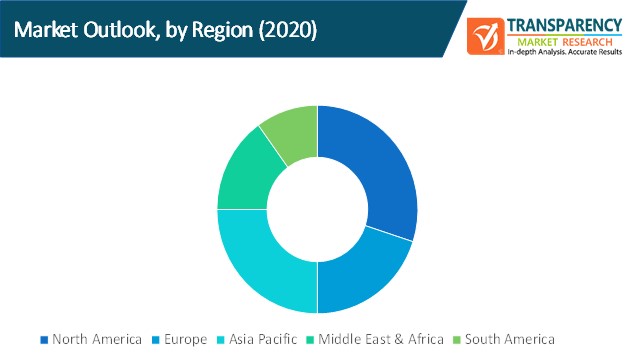 Global Wireless Grid Computing Market: Competition Landscape
Industry players engaged in the wireless grid computing market have been actively focused on inorganic development strategies that involve partnerships, collaborations, mergers, and acquisition with smaller firms to enhance their service portfolios and gain a major market share. Several new entrants are actively looking for a chance to enter the market that will further drive competition in the wireless grid computing market. Moreover, industry participants are constantly engaged in research & development activities to enhance product offerings that will meet the requirements of customers and retain the customer base.
Key players operating in the global wireless grid computing market include:
Oracle Corporation
Apple Inc.
Dell Inc.
Sun Microsystems
Hewlett-Packard Enterprises
Sybase
Platform Computing Inc.
IBM Corporation
DataSynapse Inc.
Altair Engineering
Darktrace
ENIT Systems
Kandou Bus
WebRadar
Atos
Real-Time Innovations
GridGain Systems
Colorado Engineering Inc.
AutoGrid Systems
WiTricity
Global Wireless Grid Computing Market: Research Scope
Global Wireless Grid Computing Market, by Architecture
Fixed Wireless Grids
Mobile or Dynamic Wireless Grids
Ad Hoc grids
Sensor Network Grids
Global Wireless Grid Computing Market, by Functionality
Compute Intensive
Data Intensive
Utility Grid
Self-organized Grid
Real Time Grid
Global Wireless Grid Computing Market, by Enterprise Size
Small & Medium Size Enterprise (SMEs)
Large Enterprise
Global Wireless Grid Computing Market, by Application
Commercial
Academic
Research & Scientific
Health Science
Public
Hybrid
Others
Global Wireless Grid Computing Market, by Region
North America

U.S.
Canada
Rest of North America

Europe

Germany
France
U.K.
Italy
Rest of Europe

Asia Pacific

China
Japan
India
South Korea
Rest of Asia Pacific

Middle East & Africa

GCC
South Africa
Rest of Middle East & Africa

South America

Brazil
Rest of South America
Interested in this report?
Get a FREE Brochure now!