Global Wellness Accessories Market: Introduction
The term 'wellness accessories' refers to accessories, such as tables and models, which are used as part of an active process of becoming aware of and making choices toward a healthy and fulfilling life. Generally, the term 'wellness' covers emotional wellness, environmental wellness, financial wellness, intellectual wellness, occupational wellness, physical wellness, social wellness, and spiritual wellness.
Rising concerns about every aspect of healthy life among individuals is fueling the demand for wellness accessories. Individuals are becoming dependent on accessories and multiple modules so as to achieve satisfaction and better lifestyle. At present, people are becoming more susceptible to negative elements such as depression, low energy, and relationship stress. The need for wellness accessories in order to overcome these elements has raised exponentially in the recent years.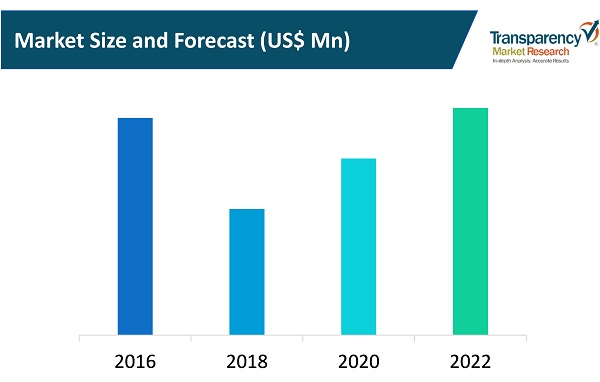 Global Wellness Accessories Market: Competition Landscape
In July 2019, Chiquita launched fitness stickers useful to boost health and wellness. The rising need for fitness and healthy lifestyle had prompted the company to launch these stickers.
In April 2019, a new interactive app called littleglow was launched by Lycored. This app would make wellness easy and accessible by delivering powerful mental, physical, and spiritual activities through smartphone every week.
Oriflame Cosmetics AG
Established in 1967, Oriflame Cosmetics AG is headquartered in Schaffhausen, Switzerland. The company focuses on distributing and manufacturing beauty products and physical wellbeing accessories. The company serves in more than 60 countries across the globe and it has nearly three million independent Oriflame consultants. The company is largely focused on research and development and, for this, it has more than 100 R&D centers across the globe.
Jacuzzi Inc.
Founded in 1987, Jacuzzi Inc. is based in Chino Hills, California (the U.S.). The company is focused on producing functional products for homes and outdoor spaces. The company operates in more than 60 countries across the globe. It is a multi-brand, multi-channel organization with a wide product portfolio.
SWISSE WELLNESS PTY LTD
Established in 1960, SWISSE WELLNESS PTY LTD is headquartered in Collingwood, Australia. The company is focused on providing natural health care products as well as health education. The company offers multivitamins and dietary supplements to industries such as sports nutrition, skin care, and functional foods.
Global Wellness Accessories Market: Dynamics
Rising Need for Multiple Modules for Better Lifestyle
Across the world, working individuals are facing issues such as workload, physical stress, and mental stress. With the rise in stress levels, the demand for wellness accessories and devices that can be used to reduce stress has been increasing. Positive effects of wellness accessories on the lifestyle of individuals are boosting the market.
High Costs of Products
The cost of wellness accessories is high, due to the limited number of providers or developers. Wellness accessories are generally meant for premium-class users. Middle-class or lower-middle-class consumers are not being targeted by market players at present. This factor restrains the market for wellness accessories.
Increasing Levels of Workload and Stress across the Globe
Stress levels and the workload have increased across the globe over the last few decades. The rise in workload has affected working individuals emotionally, physically, and mentally. With this, wellness accessories and modules are likely to be one of the most integral parts of the life of working individuals in the near future. As revealed by the tests, wellness accessories make a significantly positive impact on the life of working individuals by making them feel relaxed even after high workload. With the rise in workload, the demand for wellness accessories would also increase in the next few years.
Global Wellness Accessories Market: Segmentation
The global wellness accessories market can be segmented based on:
Global Wellness Accessories Market Segmentation, by Type
In terms of type, the global wellness accessories market can be segmented into:
Emotional Wellness
Environmental Wellness
Financial Wellness
Intellectual Wellness
Occupational Wellness
Physical Wellness
Social Wellness
Spiritual Wellness
The report on the global wellness accessories market is a compilation of first-hand information, qualitative and quantitative assessment by market analysts, and inputs from market experts and market participants across the value chain. The report provides in-depth analysis of parent market trends, macroeconomic indicators, and governing factors along with market attractiveness of each segment. The report also maps the qualitative impact of various factors on segments of the wellness accessories market across different geographies.
Regional analysis of the global wellness accessories market includes:
North America
South America
Europe
Asia Pacific
Middle East & Africa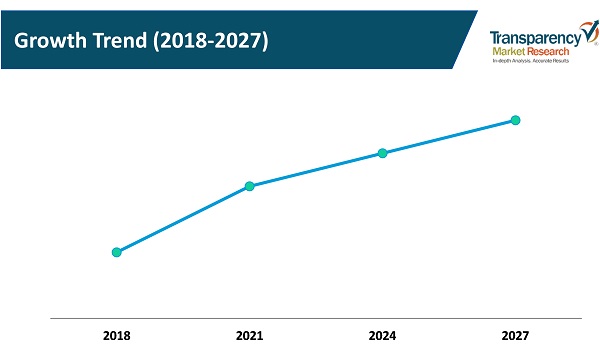 Keywords:
Mental Wellness
Emotional Wellness
Physical Wellness
Wellness Accessories
Wellness Devices
Wellbeing Accessories
Interested in this report?
Get a FREE Brochure now!