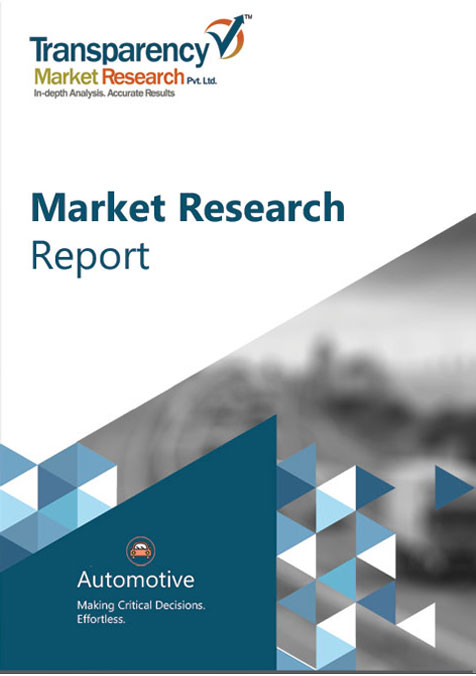 Asset Management IT Solution Market (Component - Application (Portfolio Management, Compliance, Risk Management, Client Statements & Reporting, Trade Order Management, Workflow Automation, Benchmarking, and Cash Flow & Accounting) and Service (Enterprise Data Management, Data Integration, Reporting Solutions & Services, Operation Support & Monitoring, Application Development & Maintenance, and Resource Management); Deployment Model - Cloud-based, On-premise, and Hybrid) - U.S. Industry Analysis, Size, Share, Growth, Trends, and Forecast 2016 - 2024
Rep Id :

TMRGL16142

Published On :

Oct 2016

No. of Pages :

154

Category :

IT & Telecom
1. Preface
1.1. Market Definition and Scope
1.2. Market Segmentation
1.3. Key Research Objectives
1.4. Research Highlights
2. Assumptions and Research Methodology
3. Executive Summary : Asset Management IT Solution Market
4. Market Overview
4.1. Introduction
4.1.1. Product Definition
4.2. Asset Management Solution Overview
4.3. Key Market Indicators
4.3.1. U.S. Asset Management Industry Outlook
4.3.1.1. Key Mergers & Acquisitions
4.4. Market Dynamics
4.4.1. Drivers
4.4.2. Restraints
4.4.3. Opportunity
4.5. Asset Management IT Solution Market Analysis and Forecasts, 2014 – 2024
4.5.1. Market Revenue Projections (US$ Mn)
4.6. Porter's Five Force Analysis
5. U.S. Asset Management IT Solution Market Analysis and Forecasts, By Component
5.1. Introduction & Definition
5.2. Key Findings / Developments
5.3. Key Trends
5.4. Market Size (US$ Mn) Forecast By Component, 2014 – 2024
5.4.1. Application
5.4.1.1. Portfolio Management
5.4.1.2. Compliance
5.4.1.3. Risk Management
5.4.1.4. Trade Order Management
5.4.1.5. Client Statements & Reporting
5.4.1.6. Workflow Automation
5.4.1.7. Benchmarking
5.4.1.8. Cash Flow & Accounting
5.4.2. Service
5.4.2.1. Enterprise Data Management
5.4.2.2. Data Integration
5.4.2.3. Reporting Solutions & Services
5.4.2.4. Operation Support & Monitoring
5.4.2.5. Application Development And Maintenance
5.4.2.6. Resource Management
5.4.3. Market Attractiveness By Component
6. U.S. Asset Management IT Solution Market Analysis and Forecasts, By Deployment Model
6.1. Introduction & Definition
6.2. Key Findings / Developments
6.3. Key Trends
6.4. Market Size (US$ Mn) Forecast By Deployment, 2014 – 2024
6.4.1. Cloud-Based
6.4.2. On-premise
6.4.3. Hybrid
6.5. Market Attractiveness By Deployment Model
7. U.S. Asset Management IT Solution Market Analysis and Forecasts, By Region
7.1. Introduction & Definition
7.2. Key Findings / Developments
7.3. Market Size (US$ Mn) Forecast By Region, 2014 – 2024
7.3.1. Northeast
7.3.2. Midwest
7.3.3. South
7.3.4. West
7.4. Market Attractiveness By Region
8. Northeast U.S Asset Management IT Solution Market Analysis and Forecasts
8.1. Key Findings
8.2. Market Size (US$ Mn) Forecast By Component, 2014 – 2024
8.2.1. Application
8.2.1.1. Portfolio Management
8.2.1.2. Compliance
8.2.1.3. Risk Management
8.2.1.4. Trade Order Management
8.2.1.5. Client Statements & Reporting
8.2.1.6. Workflow Automation
8.2.1.7. Benchmarking
8.2.1.8. Cash Flow & Accounting
8.2.2. Service
8.2.2.1. Enterprise Data Management
8.2.2.2. Data Integration
8.2.2.3. Reporting Solutions & Services
8.2.2.4. Operation Support & Monitoring
8.2.2.5. Application Development And Maintenance
8.2.2.6. Resource Management
8.3. Market Size (US$ Mn) Forecast By Deployment, 2014 – 2024
8.3.1. Cloud-Based
8.3.2. On-premise
8.3.3. Hybrid
8.4. Market Attractiveness Analysis
8.4.1. By Component
8.4.2. By Deployment Model
9. Midwest U.S Asset Management IT Solution Market Analysis and Forecasts
9.1. Key Findings
9.2. Market Size (US$ Mn) Forecast By Component, 2014 – 2024
9.2.1. Application
9.2.1.1. Portfolio Management
9.2.1.2. Compliance
9.2.1.3. Risk Management
9.2.1.4. Trade Order Management
9.2.1.5. Client Statements & Reporting
9.2.1.6. Workflow Automation
9.2.1.7. Benchmarking
9.2.1.8. Cash Flow & Accounting
9.2.2. Service
9.2.2.1. Enterprise Data Management
9.2.2.2. Data Integration
9.2.2.3. Reporting Solutions & Services
9.2.2.4. Operation Support & Monitoring
9.2.2.5. Application Development And Maintenance
9.2.2.6. Resource Management
9.3. Market Size (US$ Mn) Forecast By Deployment, 2014 – 2024
9.3.1. Cloud-Based
9.3.2. On-premise
9.3.3. Hybrid
9.4. Market Attractiveness Analysis
9.4.1. By Component
9.4.2. By Deployment Model
10. West U.S Asset Management IT Solution Market Analysis and Forecasts
10.1. Key Findings
10.2. Market Size (US$ Mn) Forecast By Component, 2014 – 2024
10.2.1. Application
10.2.1.1. Portfolio Management
10.2.1.2. Compliance
10.2.1.3. Risk Management
10.2.1.4. Trade Order Management
10.2.1.5. Client Statements & Reporting
10.2.1.6. Workflow Automation
10.2.1.7. Benchmarking
10.2.1.8. Cash Flow & Accounting
10.2.2. Service
10.2.2.1. Enterprise Data Management
10.2.2.2. Data Integration
10.2.2.3. Reporting Solutions & Services
10.2.2.4. Operation Support & Monitoring
10.2.2.5. Application Development And Maintenance
10.2.2.6. Resource Management
10.3. Market Size (US$ Mn) Forecast By Deployment, 2014 – 2024
10.3.1. Cloud-Based
10.3.2. On-premise
10.3.3. Hybrid
10.4. Market Attractiveness Analysis
10.4.1. By Component
10.4.2. By Deployment Model
11. South U.S Asset Management IT Solution Market Analysis and Forecasts
11.1. Key Findings
11.2. Market Size (US$ Mn) Forecast By Component, 2014 – 2024
11.2.1. Application
11.2.1.1. Portfolio Management
11.2.1.2. Compliance
11.2.1.3. Risk Management
11.2.1.4. Trade Order Management
11.2.1.5. Client Statements & Reporting
11.2.1.6. Workflow Automation
11.2.1.7. Benchmarking
11.2.1.8. Cash Flow & Accounting
11.2.2. Service
11.2.2.1. Enterprise Data Management
11.2.2.2. Data Integration
11.2.2.3. Reporting Solutions & Services
11.2.2.4. Operation Support & Monitoring
11.2.2.5. Application Development And Maintenance
11.2.2.6. Resource Management
11.3. Market Size (US$ Mn) Forecast By Deployment, 2014 – 2024
11.3.1. Cloud-Based
11.3.2. On-premise
11.3.3. Hybrid
11.4. Market Attractiveness Analysis
11.4.1. By Component
11.4.2. By Deployment Model
12. U.S. Asset Management Player Profile and Asset Manager's IT Viewpoint
12.1. Regional Mid-size Asset Management Companies (Up to US$ 250 Bn Revenue)
12.1.1. Business Overview
12.1.2. Financials Analysis
12.1.2.1. Revenue
12.1.2.2. Asset Under Management
12.1.3. Pain points of CIOs
12.1.4. Assumptions for Requirement Analysis
12.1.4.1. Asset Management IT Solution Requirement Analysis (COTS v/s Custom Solution, In-house v/s Outsource Plans, Offshore Acceptance, Contract Renewal Scenarios, Legacy Modernization Requirement, Application/Data Migration Requirement, Data Management/BI/Analytics requirement, Recent Regulatory Reports/Compliance Requirements)
12.1.5. Investment Management Firms
12.1.5.1. SEI
12.1.5.2. Dodge & Cox
12.1.5.3. Neuberger Berman
12.1.5.4. Loomis Sayles & Company*
12.1.5.5. Guggenheim Partners Investment Mngt.
12.1.5.6. Barings Corporate Investors
12.1.5.7. Geode Capital Mgmt.
12.1.5.8. Voya Investement Management
12.1.5.9. The Carlyle Group LP
12.1.5.10. AQR Capital Management*
12.1.5.11. Lazard Asset Management
12.1.5.12. Janus Capital Group
12.1.5.13. Russell Investments
12.1.5.14. Bridgewater Associates
12.1.5.15. Hartford Investment Mngt. Co.
13. Key Takeaways
List of Tables
Table 01: U.S. Asset Management IT Solution Market Size (US$ Mn) Forecast, by Component, 2014 – 2024
Table 02: U.S. Asset Management IT Solution Application Market Size (US$ Mn) Forecast, by Type, 2014 – 2024
Table 03: U.S. Asset Management IT Solution Service Size (US$ Mn) Forecast, by Type, 2014 – 2024
Table 04: U.S. Asset Management IT Solution Market Size (US$ Mn) Forecast, by Deployment Model, 2014 – 2024
Table 05: U.S. Asset Management IT Solution Market Size (US$ Mn) Forecast, by Region, 2014 – 2024
Table 06: Northeast U.S. Asset Management IT Solution Market Size (US$ Mn) Forecast, by Component, 2014 – 2024
Table 07: Northeast U.S. Asset Management IT Solution Application Market Size (US$ Mn) Forecast, by Type, 2014 – 2024
Table 08: Northeast U.S. Asset Management IT Solution Service Size (US$ Mn) Forecast, by Type, 2014 – 2024
Table 09: Northeast U.S. Asset Management IT Solution Market Size (US$ Mn) Forecast, by Deployment Model, 2014 – 2024
Table 10: Midwest U.S. Asset Management IT Solution Market Size (US$ Mn) Forecast, by Component, 2014 – 2024
Table 11: Midwest U.S. Asset Management IT Solution Application Market Size (US$ Mn) Forecast, by Type, 2014 – 2024
Table 12: Midwest U.S. Asset Management IT Solution Service Market Size (US$ Mn) Forecast, by Type, 2014 – 2024
Table 13: Midwest U.S. Asset Management IT Solution Market Size (US$ Mn) Forecast, by Deployment Model, 2014 – 2024
Table 14: West U.S. Asset Management IT Solution Market Size (US$ Mn) Forecast, by Component, 2014 – 2024
Table 15: West U.S. Asset Management IT Solution Application Market Size (US$ Mn) Forecast, by Type, 2014 – 2024
Table 16: West U.S. Asset Management IT Solution Service Size (US$ Mn) Forecast, by Type, 2014 – 2024
Table 17: West U.S. Asset Management IT Solution Market Size (US$ Mn) Forecast, by Deployment Model, 2014 – 2024
Table 18: South U.S. Asset Management IT Solution Market Size (US$ Mn) Forecast, by Component, 2014 – 2024
Table 19: South U.S. Asset Management IT Solution Application Market Size (US$ Mn) Forecast, by Type, 2014 – 2024
Table 20: South U.S. Asset Management IT Solution Service Size (US$ Mn) Forecast, by Type, 2014 – 2024
Table 21: South U.S. Asset Management IT Solution Market Size (US$ Mn) Forecast, by Deployment Model, 2014 – 2024
List of Figures
Figure 01: Share Analysis
Figure 02: U.S. Asset Management IT Solution Market Revenue (US$ Mn) Projections, 2014 – 2024
Figure 03: U.S. Asset Management IT Solution Market Value Share Analysis, by Component, 2016 and 2024
Figure 04: U.S. Asset Management IT Solution Application Market Value Share Analysis, by Type, 2016 and 2024
Figure 05: U.S. Asset Management IT Solution Service Market Value Share Analysis, by Type, 2016 and 2024
Figure 06: U.S. Asset Management IT Solution Application Market Size (U.S.$ Mn) and Y-o-Y Growth Projections, 2014 – 2024
Figure 07: U.S. Asset Management IT Solution Service Market Size (U.S.$ Mn) and Y-o-Y Growth Projections, 2014 – 2024
Figure 08: U.S. Portfolio Management IT Solution Market Size (US$ Mn) and Y-o-Y Growth Projections, 2014 – 2024
Figure 09: U.S. Compliance IT Solution Market Size (US$ Mn) and Y-o-Y Growth Projections, 2014 – 2024
Figure 10: U.S. Risk Management IT Solution Market Size (US$ Mn) and Y-o-Y Growth Projections, 2014 – 2024
Figure 11: U.S. Client Statements & Reporting IT Solution Market Size (US$ Mn) and Y-o-Y Growth Projections, 2014 – 2024
Figure 12: U.S. Trade Order Management IT Solution Market Size (US$ Mn) and Y-o-Y Growth Projections, 2014 – 2024
Figure 13: U.S. Workflow Automation IT Solution Market Size (US$ Mn) and Y-o-Y Growth Projections, 2014 – 2024
Figure 14: U.S. Benchmarking IT Solution Market Size (US$ Mn) and Y-o-Y Growth Projections, 2014 – 2024
Figure 15: U.S. Cash Flow & Accounting IT Solution Market Size (US$ Mn) and Y-o-Y Growth Projections, 2014 – 2024
Figure 16: U.S. Enterprise Data Management IT Solution Market Size (US$ Mn) and Y-o-Y Growth Projections, 2014 – 2024
Figure 17: U.S. Data Integration IT Solution Market Size (US$ Mn) and Y-o-Y Growth Projections, 2014 – 2024
Figure 18: U.S. Reporting Solutions & Services IT Solution Market Size (US$ Mn) and Y-o-Y Growth Projections, 2014 – 2024
Figure 19: U.S. Operation Support & Monitoring IT Solution Market Size (US$ Mn) and Y-o-Y Growth Projections, 2014 – 2024
Figure 20: U.S. Application Development And Maintenance Solution Market Size (U.S.$ Mn) and Y-o-Y Growth Projections, 2014 – 2024
Figure 21: U.S. Resource Management Market Size (US$ Mn) and Y-o-Y Growth Projections, 2014 – 2024
Figure 22: U.S. Asset Management IT Solution Market Attractiveness Analysis, By Component
Figure 23: U.S. Asset Management IT Solution Application Market Attractiveness Analysis, By Type
Figure 24: U.S. Asset Management IT Solution Service Market Attractiveness Analysis, By Service
Figure 25: U.S. Asset Management IT Solution Market Value Share Analysis, by Deployment Model, 2016 and 2024
Figure 26: U.S. Asset Management IT Solution Cloud-based Deployment Market Size (US$ Mn) and Y-o-Y Growth Projections, 2014 – 2024
Figure 27: U.S. Asset Management IT Solution On-premise Deployment Market Size (US$ Mn) and Y-o-Y Growth Projections, 2014 – 2024
Figure 28: U.S. Asset Management IT Solution Hybrid Deployment Market Size (US$ Mn) and Y-o-Y Growth Projections, 2014 – 2024
Figure 29: U.S. Asset Management IT Solution Market Attractiveness Analysis, By Deployment Model
Figure 30: U.S. Asset Management IT Solution Market CAGR (2016 – 2024) Analysis, By Region
Figure 31: U.S. Asset Management IT Solution Market Value Share Analysis, by Region, 2016 and 2024
Figure 32: Northeast U.S. Asset Management IT Solution Market Size (US$ Mn) and Y-o-Y Growth Projections, 2014 – 2024
Figure 33: Midwest U.S. Asset Management IT Market Size (US$ Mn) and Y-o-Y Growth Projections, 2014 – 2024
Figure 34: West U.S. Asset Management IT Market Size (US$ Mn) and Y-o-Y Growth Projections, 2014 – 2024
Figure 35: South U.S. Asset Management IT Solution Market Size (US$ Mn) and Y-o-Y Growth Projections, 2014 – 2024
Figure 36: U.S. Asset Management IT Solution Market Attractiveness Analysis, By Deployment Model
Figure 37: Northeast U.S. Asset Management IT Solution Market Value Share Analysis, by Component, 2016 and 2024
Figure 38: Northeast U.S. Asset Management IT Solution Application Market Value Share Analysis, by Type, 2016 and 2024
Figure 39: Northeast U.S. Asset Management IT Solution Service Market Value Share Analysis, by Type , 2016 and 2024
Figure 40: Northeast U.S. Asset Management IT Solution Market Value Share Analysis, by Deployment Model, 2016 and 2024
Figure 41: Northeast U.S. Asset Management IT Solution Market Attractiveness Analysis, By Component
Figure 42: Northeast U.S. Asset Management IT Solution Application Market Attractiveness Analysis, By Type
Figure 43: Northeast U.S. Asset Management IT Solution Service Market Attractiveness Analysis, By Type
Figure 44: Northeast U.S. Asset Management IT Solution Market Attractiveness Analysis, By Deployment Model
Figure 45: Midwest U.S. Asset Management IT Solution Market Value Share Analysis, by Component, 2016 and 2024
Figure 46: Midwest U.S. Asset Management IT Solution Application Market Value Share Analysis, by Type, 2016 and 2024
Figure 47: Midwest U.S. Asset Management IT Solution Service Market Value Share Analysis, by Type, 2016 and 2024
Figure 48: Midwest U.S. Asset Management IT Solution Market Value Share Analysis, by Deployment Model, 2016 and 2024
Figure 49: Midwest U.S. Asset Management IT Solution Market Attractiveness Analysis, By Component
Figure 50: Midwest U.S. Asset Management IT Solution Application Market Attractiveness Analysis, By Type
Figure 51: Midwest U.S. Asset Management IT Solution Service Market Attractiveness Analysis, By Type
Figure 52: Midwest U.S. Asset Management IT Solution Market Attractiveness Analysis, By Deployment Model
Figure 53: West U.S. Asset Management IT Solution Market Value Share Analysis, by Component, 2016 and 2024
Figure 54: West U.S. Asset Management IT Solution Application Market Value Share Analysis, by Type, 2016 and 2024
Figure 55: West U.S. Asset Management IT Solution Service Market Value Share Analysis, by Type
Figure 56: West U.S. Asset Management IT Solution Market Value Share Analysis, by Deployment Model, 2016 and 2024
Figure 57: West U.S. Asset Management IT Solution Market Attractiveness Analysis, By Component
Figure 58: West U.S. Asset Management IT Solution Application Market Attractiveness Analysis, By Type
Figure 59: West U.S. Asset Management IT Solution Service Market Attractiveness Analysis, By Type
Figure 60: West U.S. Asset Management IT Solution Market Attractiveness Analysis, By Deployment Model
Figure 61: South U.S. Asset Management Market Value Share Analysis, by Component, 2016 and 2024
Figure 62: South U.S. Asset Management IT Solution Application Market Value Share Analysis, by Type, 2016 and 2024
Figure 63: South U.S. Asset Management IT Solution Service Market Value Share Analysis, by Type
Figure 64: South U.S. Asset Management Market Value Share Analysis, by Deployment Model, 2016 and 2024
Figure 65: South U.S. Asset Management IT Solution Market Attractiveness Analysis, By Component
Figure 66: South U.S. Asset Management IT Solution Application Market Attractiveness Analysis, By Type
Figure 67: South U.S. Asset Management IT Solution Service Market Attractiveness Analysis, By Type
Figure 68: South U.S. Asset Management IT Solution Market Attractiveness Analysis, By Deployment Model