We are progressing toward the Techno scientific Age – where you can trust your car more than your Driver
The world is moving at a faster pace with the adoption of 5G and data-driven technology. Artificial Intelligence is introduced to the world as a friend and humans are ensuring every possible way of handing over the tough tasks to machines. The idea of self-driving vehicles has attracted significant attention as well as investments worldwide. An estimated 4.4 billion of private investment was made on "autonomous vehicles" in a 2020 research for artificial intelligence and how can AI be used for serving humanity for a better cause. AI innovative work is playing a major role in the improvement of Autonomous Vehicles (AVs) and finding out if these elements are promoting development in a specific way or empowering some socio-technical frameworks while dispossessing different potential outcomes is necessary.
What and Why?
Large organizations such as Tesla, Pony.ai, Apple, Waymo, Ford, Audi, Huawei, and others are investing majorly in research and development as well as promotion of driverless cars. A self-driving vehicle is a vehicle or truck that can detect its current circumstance and control its developments without human mediation. One new space we can hope to see driverless innovation sent in is high-hazard conditions, from atomic plants to military settings, to restrict the threats to human existence.
The promotion around driverless cars has become quickly in the course of recent years, with numerous large innovation organizations getting behind the idea. Self-driving cars can help radically decrease fender benders and will show up broadly on our streets in the coming years. An emphasis on AI could swarm out elective models and defer or externalize thought of the issues raised by disturbances to current versatility designs.
Are we ready to accept technology that much?
Some people still argue that handing over a serious task such as driving to complete autocontrol rather than a significant portion of it being controlled manually might mean the beginning of complete techo-dependency. But haven't we all stepped into it decades ago with the adoption of smartphones? Here is a list of facts that might answer the need to why we need autonomous vehicles for this generation?
The answer lies not just in efficiency, but also in safety. Considering the world percentage of fatal road accidents, an estimated 1.3 million people die in road accidents every year, most of which are recorded to be in low and middle-income companies, says World Health Organization. A major reason behind road accidents include unsafe road infrastructure, lack of or inadequate post-crash care, distracted driving, driver under the influence of alcohol or drugs, speeding, non-use of seat-belts, motorcycle helmets, or child restraints, and a few others. Among these, the percentage of number of accidents caused by humans is higher in comparison to the percentage of number of accidents caused due to vehicular error.
To Err is Human, For Errorless Driving Experience, Choose Autonomous
Government information recognizes driver conduct or mistake as a variable in 94% of accidents, and self-driving vehicles can assist with lessening driver blunder. More significant levels of independence can possibly lessen unsafe and hazardous driver practices. The best guarantee might be decreasing the decimation of hindered driving, tranquilized driving, unbelted vehicle tenants, speeding and interruption. Thus, considering the fact that autonomous vehicles can contribute to reducing the number of road accidents.
Another factor worthy of contemplation is the level of personal freedom especially for senior citizens or people with disabilities. An affordable and mobile transportation option will be a great saver when it comes to travelling to places in cabs. Personal transportation costs can be cut down or reduced altogether, thus giving more time to the driver to entertainment or reply an email. It may also prove to be cost efficient in terms of vehicle repair due warring out as a result of manhandling, crash cost, and the medical bills that follows after such as mishap.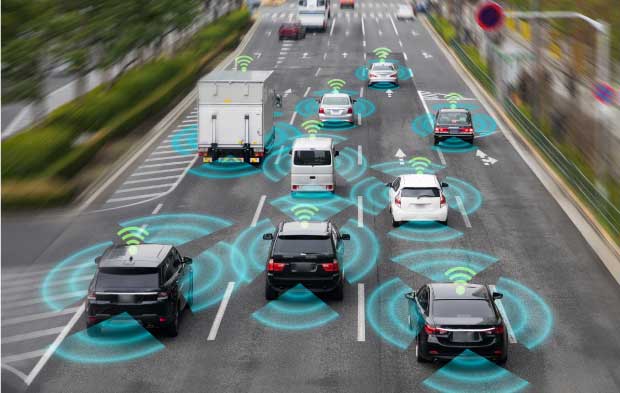 The Future of Vehicular Technology
The Autonomous Vehicle (AV) industry's quick advancement has energized controllers all over the planet to acquaint strategy systems and enactment with empowering the protected experimentation and improvement of the innovation. As they explore this extraordinary speed of mechanical progression, we assessed and planned the most recent advancements on the AV business post-pandemic.
Automated vehicles in the future could offer the comfort of dropping vehicle inhabitants at their objective, regardless of whether an air terminal or shopping center, while the vehicle leaves itself. In a completely computerized vehicle, everything inhabitants could securely seek after more useful or engaging exercises, such as reacting to email or watching a film. Robotization and car-sharing might prod more interest in a wide range of electric vehicles. At the point when the vehicle is utilized more hours daily through car-sharing, any straightforward battery expenses could be shared likewise, expanding the financial allure of electric cars.
Technology
Self-driving cars consolidate an assortment of sensors to see their environmental factors, like radar, sonar, GPS, lidar, odometry, and inertial estimation units. Progressed control frameworks decipher tangible data to distinguish proper navigation ways, just as unexpected problems and important driving signs.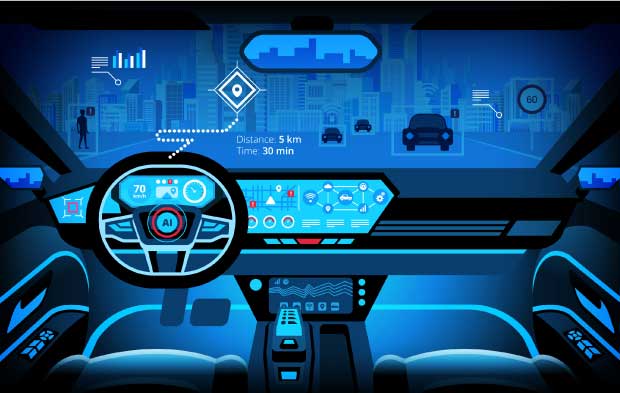 Autonomous Driving Technology – The new Ecosystem of Machine Learning and Artificial Intelligence
One might ponder who fosters the technology for driverless cars? The appropriate response isn't exactly basic as you might suspect. As referenced before, numerous organizations have put a huge number of dollars in this technology and hence it would be excessively high of a stake assuming all work relied upon an independent association. Different organizations have put enormously in the innovative work of technology that drives autonomous cars and each concocts a preferable task over the other. In one manner, the opposition is very extreme.
For example, in the year 2009, Google began the self-driving vehicle project determined to drive autonomously north of ten continuous 100-mile courses. Waymo, an autonomous driving technology organization, turned into an auxiliary of Alphabet, and Google's self-driving task became Waymo in 2016. Waymo is novel among autonomous vehicle administrators in that it has not one but rather two reenactment programs it uses to prepare its vehicles. Their first vehicle called, "CarCraft", was used since 2017, and in which Waymo says it has driven an estimated distance of 5 billion miles or more.
Artificial intelligence software in the vehicle is associated with every one of the sensors and gathers input from Google Street View and camcorders inside the vehicle. The AI recreates dynamic cycles and human perceptual cycles utilizing profound learning and controls activities in driver control features, such as directing and brakes.
Safety First - Always
Autonomous vehicles are significant degrees more secure in forestalling many kinds of accidents that have to do with human driver error — for example, basically back finishing another vehicle on the grounds that the driver wasn't focusing. These kinds of accidents will essentially never occur with autonomous cars. Thus, we may consider the fact that autonomous cars will be safer than humans and with time and latest innovations induced into it, it will become better to the best. Self-driving cars can expand your openness to electromagnetic field radiation. You can get uncovered from the GPS direction, GPS following instruments, controllers, fueled embellishments, Bluetooth, radio and music frameworks, Wi-Fi availability, and so on that are innately present in an autonomous vehicle.
Manufacturers
Organizations, along these lines, are contending to be quick to send business administrations in one of the thick and enormous urban communities. For example, Cruise, Zoox, and Waymo have zeroed in their testing on the bustling roads of San Francisco. Mobileye declared testing in New York City and is intending to work a driverless business on-request administration in the roads of Tel Aviv. Moreover, firms like AutoX, Baidu, and Didi Chuxing are speeding up their testing through urban communities in China.
The impacts of the pandemic on portability likewise present a chance to understand the aggressive vision of feasible and comprehensive metropolitan versatility. To accomplish this, it is crucial to coordinate endeavors between the private area and states across the nearby and government levels to foster techniques that boost benefits. Some of the top companies operating in the global market for autonomous cars include Huawei, Apple, Waymo, Ford, Audi, and Tesla.
Key parts of an Autonomous Vehicle – It's all about that Basic Structure and Functionality
Despite the fact that autonomous cars are designed in various shapes and sizes, Self-driving cars are capable of building your openness to electromagnetic field radiation. You can get uncovered from the GPS direction, GPS following devices, controllers, fueled adornments, radio and music frameworks, Bluetooth, Wi-Fi network, and so forth that are intrinsically present in an autonomous vehicle. The key parts used in autonomous cars include stereo cameras, video cameras, radar, lidar, ultrasonic range sensors, inertial measuring unit or IMU, and a global navigation satellite system or GNSS. Each of these components is used for specific purposes.
Lidar –offers a 360-degree 3D view of the vehicle's surroundings with the help of lasers with a minimum range of 200m. It can also be operational during low light.
Radar – Uses surrounding burst sounds and the time taken for each sound to return to the sensor to measure the distance of each stationary or moving object on the street.
Video Cameras – Captures multiple 2D pictures frames by recording multiple shots for study of the road. Offers contrast, optical character recognition, and color as well.
Ultrasonic Range Sensors – Measures the distance between objects by using high frequency sound waves. Very accurate in measuring short distances and can also function in all types of light conditions or weather conditions.
Inertial Measuring Unit (IMU) – Used for determining the angular and linear motion of a vehicle and accordingly combine hyroscopes and accelerometers as feedback in case of a sudden motion. This is mainly used to avoid accidents that may occur if a subject (person or another vehicle) quickly approaches from any side.
Global Navigation Satellite System (GNSS) – The GNSS is a Subset used for providing worldwide coverage on the autonomous geo-spatial positioning via satellites.
Level Up - Types of Autonomous Vehicles
Each level of autonomy depicts the dependency off the human and on the vehicle. These include:
Level 0: Completely Manual
The one with general cruise control in case of long distance rides. All cars on the road today run on this autonomous technology
Level 1: With Driver Assistance
This level offers artificial intelligence assistance to the human driver in order to ensure safe distance between the driver and any nearby automatic vehicle.
Level 2: Partial Automation
This level automation is capable of assisting in steering and speed controlling as well as the stop-and-go traffic and centering the car with the lane.
Level 3: Conditional Automation
Level 3 autonomous vehicles are equipped for driving themselves, however just under ideal conditions and with constraints, for example, restricted admittance partitioned interstates at a specific speed. Despite the fact that hands are off the wheel, drivers are as yet needed in the driver's seat. A human driver is as yet needed to take over should street conditions fall beneath great.
Level 4: High Automation
Autonomous vehicles can drive themselves without human collaborations (other than entering your objective) however will be confined to realized use cases. Such vehicles are fit for driving themselves in many conditions and street conditions.
Level 5: Fully Automatic
Level 5 able vehicles ought to have the option to screen and move through all street conditions and require no human intercessions at all, taking out the requirement for a directing haggle.
Suppliers
Autonomous vehicles are intricate, capital escalated innovation and request assets and interests in persistent R&D. Coronavirus has enhanced this reality while making the attainability of shared autonomous portability arrangements muddled. The absence of assets from enormous financial backers alongside the unanticipated future and mechanical obstacles have subsequently prompted more noteworthy obtaining bargains, new associations, and consortiums.
Portability organizations that have generous information from testing capacities, activities, and client practices are frequently opposed to sharing it with different partners for a considerable length of time like worries on protection, network safety, and keeping an upper hand. Nonetheless, such information when consolidated and dissected could make a critical incentive for the whole biological system. Organizations should be adequately boosted to share information in a way that legitimizes the asset needed to do as such and offsets apparent dangers.
Parking Autonomous Vehicles – Various Possibilities of Better Parking
Leaving is a significant issue of vehicle transportation, with significant ramifications in gridlock and metropolitan scene. Decreasing the space expected to leave cars has prompted the improvement of completely mechanized and mechanical leaving frameworks. These frameworks are, in any case, limitedly conveyed in light of their development and upkeep costs. Utilizing on semi and completely autonomous vehicular technology, just as on the electric drive worldview and in vehicular specially appointed systems administration, another leaving idea may be implemented where the versatility of left vehicles is overseen by a parking area regulator to make space for cars entering or leaving the parking area, in a community-oriented way. We show that the space expected to stop such vehicles can be diminished to a large portion of the space required with regular parking garage plans.
Testing
As discussed earlier, various large organizations are investing heavily on designing, and developing of autonomous cars and the competition is quite high. Therefore, collaborations amongst companies are common. Investment is huge and so is the fact that when successfully launched for use by the public, it will create an impactful change in the techsavvy world. For instance, AB Dynamics have collaborated with big brands such as Porse, Audi, and VW for the demonstration of their vehicles via a "swarm test". Post this test, the conclusion drawn reads as follows: As the auto business progressively moves from ADAS testing and approval to full vehicle independence, the need to control traffic swarms dependably under various test situations will turn out to be much more significant.
Pros and Cons
By now we have understood the basics of driverless cars and how they might shape our future commute for both short and long distances. The key advantages of travelling by autonomous cars include:
Fuel savings
Less accidents occurring due to human error
No risk of drunk driving accident cases
Better and safer mobility facilities for people who cannot drive.
Allows driver to multi-task (Work or entertainment)
Cost saving on insurance
Strict follow of traffic rules – save money on tickets
Reduction in mortal rates due to road accidents
Overall economic advantage
Just like a coin has two sides, there are a few challenges to autonomous vehicles as of now. Researchers are undergoing certain challenges so as to overcome them in the coming years. Some of these challenges include:
Extreme weather conditions may create operational and functional issues
High regulatory restrictions
System Hacking problems
People may still not be able to completely trust a technology
Moral concerns
Maintenance cost is high
Privacy concerns
High cost of Research and Development
High congestion levels
Recent Developments
The AV business is undergoing an "autonomous bafflement" subsequent to enduring difficulties and deferrals, making financial backers look for more productive roads. While financial backers are as yet intrigued by independence, the center has moved towards commonsense administrations like basic food item conveyance and limiting autonomous capacities just for parkways.
Market Leaders
Amongst all manufacturers operating in the global market for autonomous vehicles, Robert Bosch GmbH is holding the dominant share. The arrangement of a wide scope of cutting edge driver help arrangements and the advancement of self-driving vehicles for the insightful and safe time of versatility are the critical dreams of the organization. Besides this, continuous Research and Development efforts by Robert Bosch GmbH are progressing to the world of innovative technologies. Some other players profiled in this market include Volvo, Hyundai Motor Group, Ford Motor Company, Pony.ai, AutoX Inc., Baidu, Daimler AG, Waymo LLC, Aptiv, Autoliv Inc., and others.
Conclusion
With major attention provided to electric vehicles, we are robustly progressing towards a society of autonomous vehicles. This 2021AD wishes for the best of both worlds – disease-free and tech savvy.
7 of 10 large enterprizes view our ToC to take the right decision.
Get In Touch