Global Xanthene dyes Market Outlook
In the field of pharmacy and medicines, the transparency factor has occupied an important place. The transparency in terms of the clear vision of any kind of molecules or compounds in the medicines or viewing of internal organs during several processes such as angiography makes it convenient for the doctors or the scientist to work on it. Xanthene dyes is one such chemical compound which helps carry out such critical applications. Xanthene dyes are derived by the condensation of phthalic anhydride with resorcinol (and derivatives) or m-aminophenol (and derivatives), of which fluorescein is the prototype (all such dyes have the xanthene nucleus).
Global Xanthene dyes Market: Reasons for covering this Title
Several critical processes in the medical and the chemical have been carried at large scale with advanced technology. The process such as angiography, photographic technology, tunable laser, photomedicine etc. However, amongst these processes, it is important that all the chemical molecules or compounds that are being examined or used, are viewed clearly. Xanthene dyes play an important role at this stage. Xanthene dyes are widely used as a diagnostic tool in angiography. Xanthene dyes have several other critical applications such as fluorescence depolarization diagnostic devices, photomedicine, tunable lasers and photographic technology.
Global Xanthene dyes: Market Segmentation
On the basis of formats, the global Xanthene dyes market has been segmented as –
On the basis of types, the global Xanthene dyes market has been segmented as –
Fluorescein
Eosins
Rhodamines
On the basis of the applications, the global Xanthene dyes market has been segmented as –
Angiography
Photographic Technology
Tunable Lasers
Fluorescence depolarization diagnostic devices
Photo medicines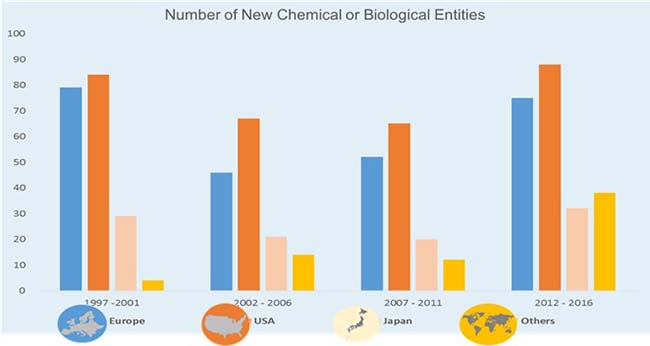 Global Xanthene dyes Market: Key Takeaways
Through several critical applications of Xanthene dyes, some of the major pharmaceutical dominating regions are able to come up with new chemical or biological entities.
Global Xanthene dyes Market: Key Players
Some of the key players operating in the global Xanthene dyes market are Zhejiang Chembest United Industrial Co., Ltd., Avocet Dye & Chemical Co. Ltd, Dyestuff, The Astley Dye & Chemical Co. Ltd, Texchem UK Ltd, Ralken Colours, Novartis UK, Renaissance Chemicals among others.
Key Trends: Global Xanthene dyes Market
Major shareholding companies for Xanthene dyes have been strategizing on expanding extending its product catalog. The companies have been also strategizing on promoting its products and services by attending several high profile exhibitions and meets
Global Xanthene dyes Market: Key Developments
In the year 2015, Avocet, attended the Techtextil – Frankfurt for promoting its product offerings for its target segment such as pharmaceutical equipment manufacturers.
In 2016, Texchem UK Ltd announced the launch of 5 sets of chemical solutions necessary for pharmaceutical and cosmetics industries.
Opportunities for Xanthene dyes Market Participants
The pharmaceutical industry has been evolving in terms of technology which contribute to advanced medical science and medicine for a better cure for some of the fatal diseases. The industry has been eager and searching some of the diagnostic tools such as Xanthene dyes for the discovery of such critical chemical compounds and molecules. Not just for process such as the angiography, Xanthene dyes market sights an opportunity in several other diagnostic tools such as photographic tools, tunable lasers which play an important role in the field of pharmacy.
Brief Approach to Research for Xanthene dyes Market
A modeling-based approach and triangulation methodology will be followed to estimate data covered in this report. A detailed market understanding and assessment of the applications, types, forms, and end uses of the product segments covered in the study is followed by carrying out a demand-side approach to estimate the sales of target product segments, which is then cross-referenced with a supply-side assessment of value generated over a pre-defined period. The statistics and data are collected at a regional level, consolidated and synthesized at a global level to estimate the overall market sizes.
Key Data Points Covered in the Report
Some of the key data points covered in our report include:
An overview of the Xanthene dyes market, including background and evolution
Macroeconomic factors affecting the Xanthene dyes market and its potential
Xanthene dyes Market dynamics, such as drivers, challenges, and trends
Detailed value chain analysis of the Xanthene dyes market
The cost structure of the products and segments covered in the study for Xanthene dyes Market
In-depth pricing analysis, by key product segments, regions and by major Xanthene dyes market participants
Analysis of supply and demand, such as top producing and consuming geographies, imports/exports, and overall trade scenario for Xanthene dyes
Analysis of the market structure, including a tier-wise categorization of key market participants
Competitive landscape of the Xanthene dyes market, including detailed profiles of the top players in this market
Note: Although care has been taken to maintain the highest levels of accuracy in TMR's reports, recent market/vendor-specific changes may take time to reflect in the analysis.