Dental Consumables Market
Dental Consumables Market (Product - Dental Implants, Crowns and Bridges, Dental Biomaterials, Orthodontics, Endodontics, Periodontics, Retail Dental Care Essentials, and Dental Consumables) - Global Industry Analysis, Size, Share, Growth, Trends, and Forecast 2019 - 2027
Category :

Healthcare

Format :
According to Transparency Market Research's latest report on the global dental Consumables market for the historical period 2017–2018 and forecast period 2019–2027, rise in dental tourism, advancements in dental implant techniques, and rising incidence of dental problems are driving the global market during the forecast period.
According to the report, the global dental Consumables market was valued at US$ 23,718.0 Mn in 2018 and is anticipated to expand at a CAGR of 5.4% from 2019 to 2027.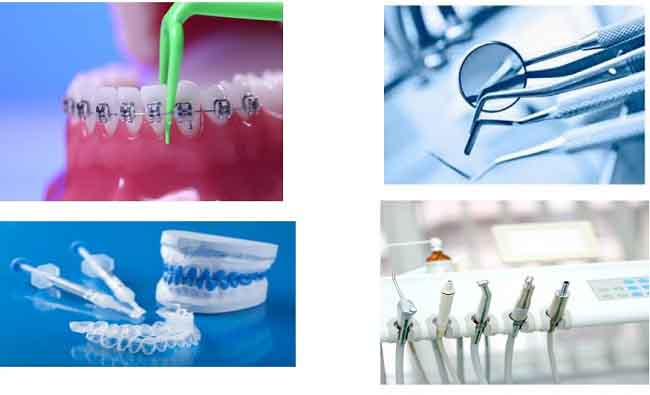 To know the scope of our report Get a Sample on Dental Consumables Market
Advancements in Dental Implant Techniques: Key Drivers
Over a decade, the success rate of dental implants has increased to around 95% for upper jaws and 90% for lower jaws, which is notably higher than that in case of several traditional services including the root canal therapy. This has led to more practices offering dental implants as a preferable treatment alternative to crowns, bridges, and removable dentures.
In the early years of dental implants, a significant number of potential implant patients were observed to have contraindications for the existing implant therapy. Advancements in implant designs, bone grafting procedures, and the analysis of extensive outcome data have narrowed the range of absolute contraindications.
Get a glimpse of the in-depth analysis through our Report Brochure
Rising incidence of dental problems Boost Market Growth
Dental problems such as tooth decay, gum diseases, mouth sores, and tooth erosion can become chronic. In addition, if periodontal diseases remain untreated, they can cause serious dental problems.
In the year 2010, a study conducted by the American Academy of Periodontology regarding the prevalence of periodontitis in adults in the U.S. estimated that 47.2% of (or 64.7 million) adults in the country had mild, moderate, or severe periodontitis, a more advanced form of periodontal disease.
High treatment costs to Hamper Market
Dental problems incur high treatment costs associated with the large amount of consumables required. Therefore, an effective prevention strategy for oral health needs to be in place. According to the National Center for Biotechnology Information, the Ministry of Health's investments accounted for 41.8% of the implementation investments, whereas the municipality accounted for 59.2% share of the total investments to implement a type I Oral Health Care Team in the Family Health Care Strategy. The increasing R&D spending is likely to hamper the dental consumables market in the future.
Different dental treatments such as implants and periodontal surgeries lack proper reimbursement policies in developed countries such as the U.S., France, Germany, the U.K., Spain, Italy, Japan, and Australia. This hampers the growth of the global dental industry. On the other hand, patients in developing nations such as China, India, Malaysia, and Thailand are not covered for expensive dental procedures such as implants by their medical insurance policies.
Global Dental Consumables Market: Competitive Landscape
This report profiles major players in the global dental Consumables market based on various attributes such as company overview, financial overview, product portfolio, business strategies, and recent developments
The global dental Consumables market is highly fragmented, with the presence of a number of international as well as regional players
Leading players operating in the global dental Consumables market are

3M Health Care
Danaher Corporation
DENTSPLY Sirona
Henry Schein, Inc.
Institut Straumann AG
Ivoclar Vivadent AG
Patterson Companies, Inc.
Zimmer Biomet Holdings, Inc.
Europe Region to Dominate Global Market
Geographically, the global dental consumables market is segmented into five prominent regions: North America, Europe, Asia Pacific, Latin America and Middle East & Africa. Each of the region is further analyzed and estimate for major contributing countries. For instance, the North America dental consumables market includes the U.S. and Canada.
Europe region is sub-categorized into the U.K., Germany, France, Spain and Rest of Europe. Asia Pacific dental consumables market include Japan, China, India and Rest of Asia Pacific. Whereas, Latin America dental consumables market include Brazil, Mexico and Rest of LATAM and Middle East & Africa market includes Saudi Arabia, South Africa and Rest of MEA
Europe dominated the global dental consumables market in 2018. One of the key factors attributed to the growth of the dental consumables market in the region is funding of oral health care facilities in major countries. In 2012, a report titled "The State of Oral Health in Europe" indicated that over 50% of the population of Europe was expected to be diagnosed with some of the periodontal diseases, which were relatively higher among people aged above 60 years. Considering the impact of aging trend and growing awareness level of dental care substituted by favorable government interventions, the market in United Kingdom is estimated to be leading the market followed by Germany and Rest of the Europe
Expanding operations in future? To get the perfect launch ask for a custom report
Global Dental Consumables Market: Key Developments
Key players in the global dental Consumables market are engaged in regulatory approvals, technologically advanced products, launch of new products, and acquisition & collaborative agreements with other companies. These strategies are likely to fuel the growth of the global dental Consumables market. A few expansion strategies adopted by players operating in the global dental Consumables market are:
In January 2017, Avinent Implant System, S.L. signed an agreement with Ronald DG Corporation to supply dental milling equipment such as Ronald DWX-51D and DWX-4W to Spain. With this agreement, the country has gained a supplier of advanced technological solutions for the dental sector that is capable of providing all the possible solutions integrated within a complete digital flow.
In August 2016, Dentsply Sirona developed new 3D Endo software for better, safer, and more rapid endodontics treatments.
In June 2016, Dentsply Sirona announced formation of an agreement to acquire MIS Implants Technologies Ltd., a privately held company and Barlev (Israel), a manufacturer of dental implant systems headquartered in northern Israel.
In September 2016, 3M acquired Semfinder, a medical coding technology company, that provide new coding technology which enable 3M to accelerate the availability of its 3M 360 Encompass System in countries adopting electronic medical records.
The report on the global dental consumables market discussed individual strategies, followed by company profiles of manufacturers of dental Consumables. The competitive landscape section has been included in the report to provide readers with a dashboard view and a company market share analysis of key players operating in the global dental Consumables market.
The report analyzes each of the segments in detail for market trends, recent developments, outlook, and opportunities. The market overview section of the report explores market dynamics such as drivers, restraints, and opportunities that currently have strong impact on the global dental consumables market and could influence the market in the future as well. Market attractiveness analysis has been provided in the market overview section in order to explain the intensity of competition between leading market players operating across the globe. Porter's five forces analysis is also explained in this section to understand the market considering different parameters that have an impact on the sustainability of the companies operating in the market. The report also mentioned about leading players for each of the product segments that dominates the market or expected to emerge in forthcoming years.
All these factors would help market players to take strategic decisions in order to strengthen their positions and expand their respective market shares. The report also profiles major players in the global dental consumables market based on various attributes such as company overview, financial overview, business strategies, product portfolio, and recent developments.
Prominent companies profiled in this report includes 3M Health Care, Danaher Corporation, DENTSPLY International, Inc., Henry Schein, Inc., Institut Straumann AG, Ivoclar Vivadent AG, Patterson Companies, Inc. and Zimmer Biomet Holdings, Inc.
The global dental consumables market has been segmented as follows:
by Product

Dental implants
Dental Crowns and Bridges
Dental Biomaterials
Orthodontics
Endodontics
Periodontics
Retail Dental Care Essentials
Other Dental Consumables

by Geography

North America
Europe
Asia Pacific
Latin America
Middle East and Africa
Custom Market Research Services
TMR offers custom market research services that help clients to get information on their business scenario required where syndicated solutions are not enough.
REQUEST CUSTOMIZATION

Dental Consumables Market