5G RAN: Introduction
A RAN (Radio Access Network) is part of a telecommunication system that attaches devices to supplementary parts of a network over radio connections. The RAN is a crucial element of wireless telecommunications and has gained importance through the generations of mobile networking leading up to 5G.
Radio Access Network elements include an antenna and a base station that encompasses a specific region depending on core network and capacity including a RAN controller.
The 5G RAN market is anticipated to grow significantly over the coming years. The growth of the market can be attributed to several factors such as rising demand for 5G network technologies and implementing 5G services to enhance service capabilities that is expected to deliver high bandwidth with less latency.
Moreover, the increase in demand for 5G network technologies and rapid increase in bandwidth demand is anticipated to propel the market during the projected timeframe.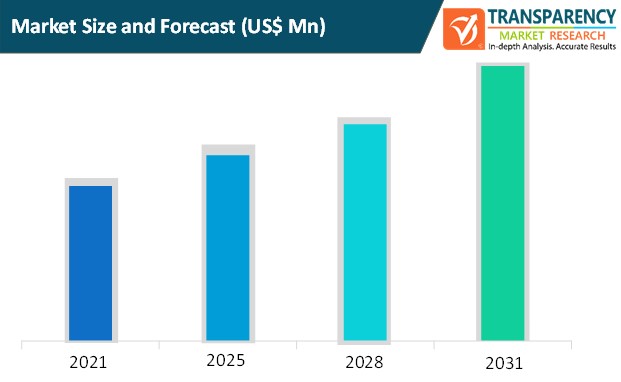 Global 5G RAN Market: Dynamics
Global 5G RAN Market: Key Drivers
The increasing demand for superior bandwidth connectivity with minimum latency for many crucial and critical applications including vehicle-to-everything (V2X) and drone connectivity is anticipated to propel the market over the coming years.
Many telecommunication corporations are engaged in enhancing their service capabilities with the deployment of 5G services that is likely to support market growth. The escalating demand for 5G network technologies is projected to proliferate 5G C-RAN network solutions and services.
Some enhanced 5G-enabled use cases include autonomous driving, Artificial Intelligence (AI), ultra-HD video, Augmented Reality (AR), and Virtual Reality (VR). Increasing demand for Internet of Things (IoT), and advanced 5G applications are expected to drive the procurement of 5G RAN over the coming years.
The 5G RAN market is expected to have several opportunities such as demand for diverse & challenging services and increasing security threats, which are projected to lead to the growth of the market during the forecasted timeframe.
However, the 5G RAN market has several restraints that include large capital expenditure (CAPEX) and need for high capacity fronthaul, which are factors that might hinder the 5G RAN market across the globe.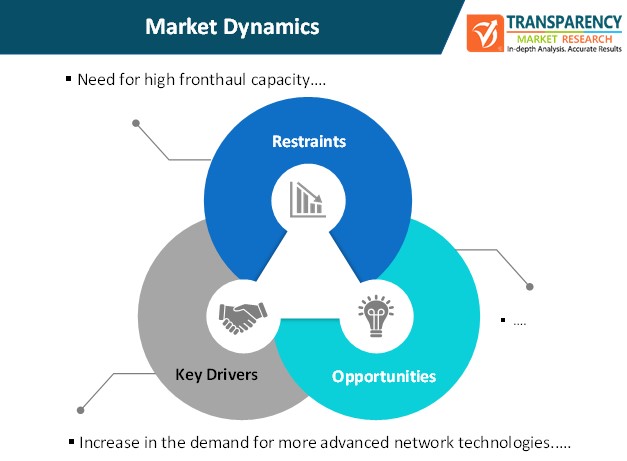 Impact of COVID-19 on the Global 5G RAN Market
The rapid spread of the Covid-19 pandemic has triggered a massive financial crisis and created a health crisis across the globe. The ongoing pandemic also had a significant impact on overall international trade and businesses. The outbreak of COVID-19 has slowed down the growth of the 5G RAN market owing to challenges in maintaining operational continuity, securing network data, and adapting to new traffic patterns. Organizations have actively focused on understanding the function of automation in digital transformation due to the pandemic. Moreover, enterprises also learn to measure the Return on Investment (ROI) as compared to other competing initiatives. These factors are expected to have a significant effect on the market over the coming years.
Asia Pacific to account for Major Share of the Global 5G RAN Market
In terms of region, the global 5G RAN market can be divided into North America, Europe, Asia Pacific, Middle East & Africa, and South America.
The Asia Pacific region is predicted to dominate the 5G RAN market during the forecast timeframe. This can be attributed to aggressive deployment of 5G infrastructure by several providers that significantly supports the market growth. For instance, in November 2020, Telecoms.com, a news and analysis website in the telecom industry stated that operators in Asia Pacific are predicted to invest over USD 400 Bn on 5G infrastructure and approximately USD 300 Bn on 5G deployment between the years 2020 to 2025.
North America is expected to lead the 5G RAN market owing to the presence of major technology players across the region.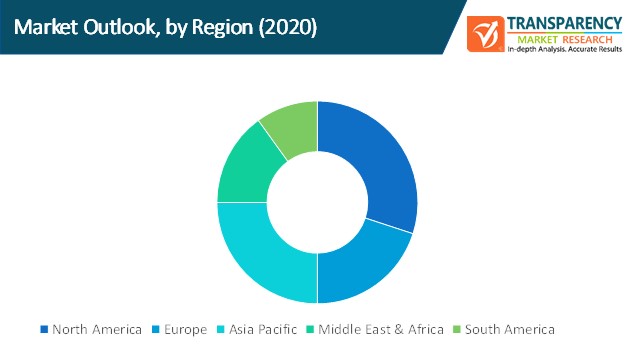 Global 5G RAN Market: Competition Landscape
Several local, regional, and global players are active in the 5G RAN market with a strong presence. Industry participants have been focusing on inorganic development strategies that involve collaboration, mergers, partnerships, and acquisitions with smaller firms to enhance their service portfolios and gain a major share of the market. Moreover, players in the market are constantly engaged in research & development activities to develop new products that will fulfill the requirements of customers and retain their customer base.
Key players operating in the global 5G RAN market include:
Cisco Systems
Nokia Corporation
Huawei
NEC Corporation
Samsung
Telefonaktiebolaget LM Ericsson
Altiostar
ZTE Corporation
Fujitsu Limited
Intel Corporation
Artiza Networks Inc.
Anritsu Corporation
Amphenol Corporation
Xilinx Inc.
Dali Wireless
Radisys Corporation
Commscope Inc.
Mavenir
ASOCS Ltd.
Texas Instruments Incorporated
Global 5G RAN Market: Research Scope
Global 5G RAN Market, by Component
Hardware/Solution

Base Band Units
Remote Band Units

Services

Managed Services
Professional Services

Installation & Integration
Support & Maintenance
Training & Consulting
Global 5G RAN Market, by Deployment
Global 5G RAN Market, by End-user
Telecom Operators
Enterprises
Global 5G RAN Market, by Region
North America

U.S.
Canada
Rest of North America

Europe

Germany
France
U.K.
Italy
Rest of Europe

Asia Pacific

China
Japan
India
South Korea
Rest of Asia Pacific

Middle East & Africa

GCC
South Africa
Rest of Middle East & Africa

South America

Brazil
Rest of South America
Interested in this report?
Get a FREE Brochure now!