Smart City Market: Introduction
A smart city is an urban zone which uses different types of electronic systems and sensors to collect data. The smart city concept combines information and communication technology and several physical devices linked to Internet of Things networks to enhance adeptness of the city operations and services.
The smart city concept is gaining important market prominence, mostly due to increasing demand for smart living, which has become a trend. Smart living involves advancements that impact people's lives, enabling them to lead a new way of life.
Smart city inventions encourage the usage of emerging technologies such as Internet of Things (IoT), Artificial Intelligence (AI), big data, cloud storage technologies and data analytics to collect and analyze data and use key information for managing assets, services and resources.
The world is succeeding in becoming smarter where everything is linked digitally so cities are also converted to smart cities at a deeper level. The smart city mission permits development of local areas, leading to smart results.
Governments across the globe are taking initiatives to work on smart city projects to increase economic growth by making cities smarter.
The smart city market is expected to progress at a rapid pace in the upcoming years, due to innovation in technologies and increasing digitalization in numerous sectors across the globe.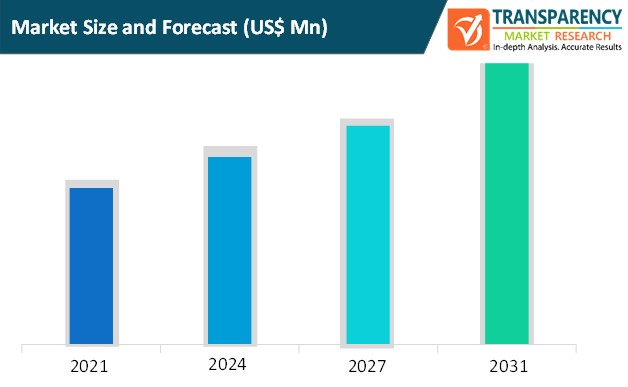 Smart City Market: Dynamics
Smart City Market: Key Drivers
Smart city plans majorly depend on telecommunication infrastructure setup as well as the implementation of connecting technology with the help of IoT. Each town needs to have efficient network and communication protocols to provide the necessary coordination and control of the various systems components.
Smart city technology plays a major role in mitigating issues in towns such as water pollution, transportation issues, traffic congestion, enabling efficient electric supply, etc. by setting up the centralize systems in the city.
Currently, various sectors are focused on the implementation of Industry IoT, which is expected to create new opportunities for the smart city market during the forecast period.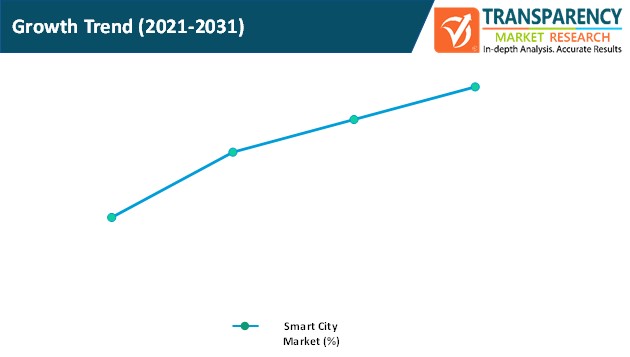 Impact of COVID-19 on the Smart City Market
Increasing cases of COVID-19 all over the world is causing financial concerns. Technologically innovative countries are extremely inflated this pandemic. Businesses have been affected because of lockdown in most countries. Hence, COVID-19 has shifted the whole focus of businesses toward IoT. This, in turn, is anticipated to ultimately boost the smart city market, during COVID-19, in the next few years.
North America to Hold a Major Share of the Smart City Market
In terms of region, the smart city market can be divided into North America, Europe, Asia Pacific, Middle East & Africa, and South America
North America dominated the worldwide smart city market in 2020. Factors such as presence of many prominent technology providers and equipment manufacturers in the U.S. and the usage of latest technologies such as Internet of Things (IoT) and artificial intelligence (AI) among end-users boosts the growth of the smart city market in the North America region.
The smart city market in APAC is anticipated to grow at a rapid pace during the forecast period. Combined initiatives and prominent funds by various governments in the region push market growth, increasing the number of smart city projects. The fast growing economies in the region increases the market share. This is expanding the growth of the market in the APAC region, and consequently enhancing the smart city market.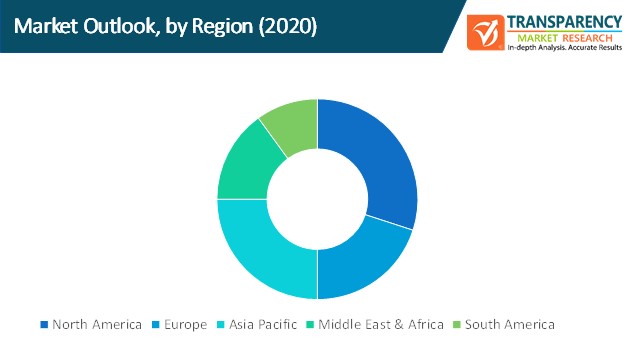 Smart City Market: Competition Landscape
Several local, regional, and global players are active in the smart city market with a strong presence. Hence, the market is diversified in nature. Rapid industrial advances have created remarkable forecasts in the smart city market. Market players are concentrating more on collaborations, mergers, and acquisition activities with established companies to advance innovative solutions in order to improve their offerings and market reach
Key Players Operating in the Smart City Market Include:
Cisco
Schneider Electric
Siemens
Microsoft
Hitachi
Google LLC
Huawei
Ericsson
Toshiba
Urbanfootprint
Zencity
Enway
Hayden
Smart City Market: Research Scope
Smart City Market, by Component
Hardware
Software
Services

Professional Services
Managed Services
Smart City Market, by Deployment
Smart City Market, by Enterprise Size
Small & Medium Enterprise
Large Enterprise
Smart City Market, by End-user
Smart Government
Smart Healthcare
Smart Agriculture
Smart Buildings
Smart Transportation
Others
Smart City Market, by Region
North America

U.S.
Canada
Rest of North America

Europe

Germany
France
U.K.
Italy
Rest of Europe

Asia Pacific

China
Japan
India
South Korea
Rest of Asia Pacific

Middle East & Africa

GCC
South Africa
Rest of Middle East & Africa

South America

Brazil
Rest of South America
Interested in this report?
Get a FREE Brochure now!