Automatic Egg Incubator/Hatcher Introduction
An automatic egg incubator/hatcher is a machine which provides a controlled environment for incubation of eggs. It is used to create an artificial environment to keep the eggs warm and for the fetus to grow inside without the presence of the mother to provide the conditions for growth and hatching.
An automatic egg incubator/hatcher is used for artificial hatching of eggs by automatically regulating the temperature and humidity of the machine. It works on the principle of avian incubation.
An automatic egg incubator/hatcher can be used in chicken farmhouses or processing plants. An automatic egg incubator/hatcher machine has the ability to improve the hatchability of eggs.
The global automatic egg incubator/hatcher market is predicted to expand at a rapid pace during the forecast period owing to increased demand for eggs and processed food.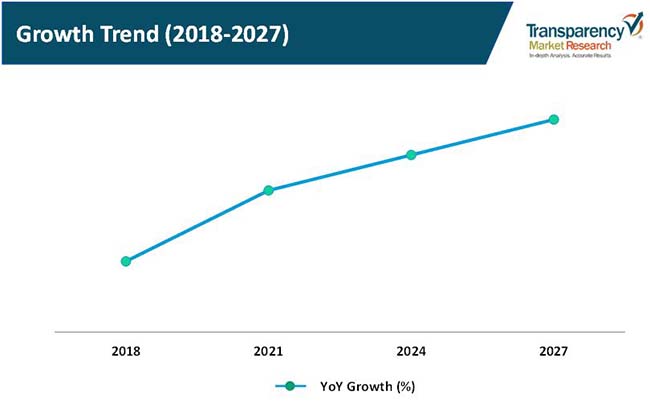 To understand how our report can bring difference to your business strategy, Ask for a brochure
Automatic Egg Incubator/Hatcher Dynamics
Key Drivers of the Automatic Egg Incubator/Hatcher Market
Rising penetration of automatic egg incubators/hatchers in poultry farms and poultry breeding companies due to their benefits is anticipated to fuel their demand.
Regulations laid down by governments to promote consumption of protein rich diets is further anticipated to boost the market in the near future.
Rise in the population and growing consumption of processed food is anticipated to surge the demand for eggs. This in turn is expected to increase the demand for automatic egg incubators/hatchers in the upcoming years.
Increase in demand for eggs is expected to increase the need for hens. This is projected to boost the demand for automatic egg incubators/hatchers to increase the population of hens.
Rise in demand for chicken meat is expected to propel the demand for automatic egg incubators/hatchers in the next few years. This is primarily because chicken meat is comparatively cheaper compared to other meat.
Factors that influence the demand for chicken are the increasing disposable income, improving consumer dietary preferences, rising population, and price economics. This is expected to create new opportunities for automatic egg incubator/hatcher manufacturers.
Key Restraints of the Automatic Egg Incubator/Hatcher Market
The high cost of the machine is expected to restrain the automatic egg incubator/hatcher market across the globe. The cost of raw materials required for manufacturing egg incubator/hatcher equipment is also high.
Additionally, increasing cost of power and energy required for the operation of egg incubators/hatchers is also another key factor anticipated to hamper the market during the forecast period.
Stuck in a neck-to-neck competition with other brands? Request a custom report on "Automatic Egg Incubator/Hatcher Market"
North America to Hold Major Share of the Automatic Egg Incubator/Hatcher Market
North America dominated the global automatic egg incubator/hatcher market, accounting for significant share. The U.S. is the key market in North America due to high demand for automatic egg incubators/hatchers from poultry farms and poultry breeding companies.
The U.S., China, and Brazil are the major chicken meat consumers, producers, and traders across the globe.
In Asia Pacific, China and India are the largest producers of eggs. Europe is the second largest producer of eggs. The automatic egg incubator/hatcher market in Asia Pacific is projected to expand at a rapid pace.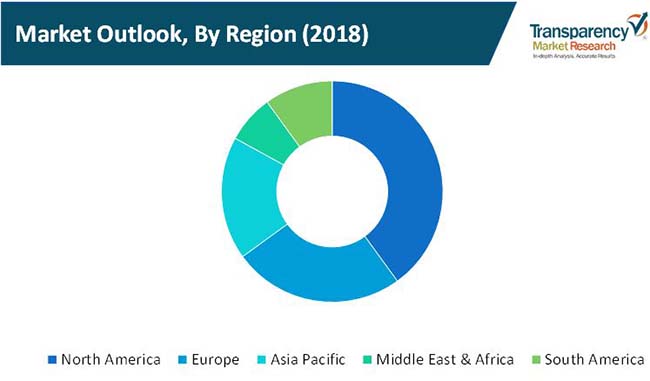 Automatic Egg Incubator/Hatcher Market- Competitive Landscape
Key Players Operating in the Global Automatic Egg Incubator/Hatcher Market
Some local, regional, and international players in the market manufacture automatic egg incubators/hatchers. Hence, the market is fairly consolidated, and intensity of competition is high among these players. Rapid technological advancements have led to a threat of substitution in the automatic egg incubator/hatcher market. Some of the players are focused on manufacturing solar-based egg incubators, for instance, Lifeway Solar Devices Pvt. Ltd., an India based company has developed a solar-based egg incubator in partnership with the Indian Institute of Technology, Madras. Key players operating in the global automatic egg incubator/hatcher market include:
Rcom
Corti
G.Q.F. Manufacturing
Bala Industries and Entertainment Pvt. Ltd.
Petersime
Jamesway Incubator Company Inc.
Surehatch Incubators
Brinsea Products Inc.
Yesem Technologies
MS Broedmachines
Automatic Egg Incubator/Hatcher Market: Research Scope
Automatic Egg Incubator/Hatcher Market Segmentation – by Product Type
Small Egg Incubator/Hatcher
Medium Egg Incubator/Hatcher
Large Egg Incubator/Hatcher
Automatic Egg Incubator/Hatcher Market Segmentation – by Incubator Type
Chicken Egg Incubator
Duck Egg Incubator
Goose Egg Incubator
Turkey Egg Incubator
Automatic Egg Incubator/Hatcher Market Segmentation – by Application
Poultry Farms
Poultry Breeding Companies
Automatic Egg Incubator/Hatcher Market Segmentation – by Distribution Channel
Direct Sales (OEM)
Indirect Sales
Online Retail
Automatic Egg Incubator/Hatcher Market Segmentation - by Region
North America

U.S.
Canada
Rest of North America

Europe

Germany
France
U.K.
Italy
Rest of Europe

Asia Pacific

China
Japan
India
South Korea
Rest of Asia Pacific

Middle East & Africa

GCC
South Africa
Rest of Middle East & Africa

South America

Brazil
Rest of South America
This upcoming business intelligence report is intended to be a one-stop market research solution to guide organizations in taking timely and effective decisions for their business growth. The ongoing study is the culmination of our deep expertise on data science methods, combined with an unparalleled understanding of the external environment and analysis of the industries. Each of the reports by TMR aims at offering a detailed scrutiny of the value chain of our current and prospective customers, takes them from identifying value propositions, and subsequently assist their business executives to implement right strategies to create customer value. We believe that creating and sustaining the customer value is the key pivot on which business executives can create profits for their organizations and increase the market shares, continuously and with sustainability.
Each of our touchpoints through which we engage with the organization/enterprise during the primary research enables us to understand the internal environment it operates in and the ways in which the external environment influences its growth.
Always Evolving with Competition
Excellence is built into the DNA of TMR, and all our teams work collaboratively and committedly toward achieving that in whatever they do. From the very first interaction our teams of research analysts have with any interested market participant to the final preparation processes in each of our reports reflects a rigorous understanding of the dynamic industry environment that businesses operate in.
We relentlessly work to be a differentiator in whatever we do in the current era of hypercompetitive global environment. The result of our unceasing focus on excellence is reflected clearly in the insights and guidance we offer to our customers in order to empower them to create brand equity. Our simple yet very powerful underpinning for navigating the competition is to always keep evolving with changing business environments. Our close-kinit team of research analysts not only believe in this simple philosophy but also implement the same.
Constantly Innovating Our Research Methodologies and Models
We do not limit with any specific market research tool or one standard approach for obtaining or analyzing data. Undoubtedly, our report making process is ever-evolving to meet the customer needs and demands supported broadly by a vast knowledge of data science methods that we combine with business acumen our teams have built upon for several years. Evidently, our primary and secondary research data about customers and consumers have shown that we can go to any lengths to obtain them. This is followed by applying next-gen automation tools integrated with human judgement to clear the clutter, ascertain the most relevant and recent qualitative and quantitative insights, and package them in digestible chunks in our reports for our customers.
We Take Pride in No-One-Size-Fits-All Approach
Over the past several years, we have been conducting market intelligence studies across all industries for all types of organizations — big and small, profit and not-for-profit, and Fortune 500 and Unicorns, as we believe that a sound decision making must be based on no-one-size-fits-all approach. Without doubt, each of the organizations regardless of the industry they are in are affected differently by changes in political, economic, socio-culture, legal, ecological, and legal environments. The research models and the value chain analysis process that our analysts employ for conducting the study uphold this approach.
We look at myriad components of internal and external business environment affecting the growth strategies of organizations. Some of the broader aspects that we focus on are:
Our team of Analysts and Support Teams always strive to see the bigger picture in life cycle stages of any industry
The Teams focus on obtaining valuable insights into different models of competitive advantage while making an internal environment analysis
They keep on modifying the value chain analysis processes of organizations to understand on how customer value is created
Some areas of assessing market dynamics that are used in the research models and methodologies adopted by our analysts can be summarized as:
Corporate and business strategies underlying new brand positioning strategies
Mapping for strategic planning for business units
Various metrics for business portfolio analysis, including BCG matrix
Value chain analysis
These will help create and sustain competitive advantage for our prospects and current customers.
Key focus areas and agenda that underpin and catalyze our primary and secondary research initiatives and endeavors are:
What are some of the core competencies and distinctive competencies of new entrants and established players in the industry we are analyzing?
What are some of the branding opportunities that are emerging at a rapid pace?
What are the major competitive forces and elements of external environment shaping the industry life cycle stages of most organizations?
Why some competitive strategies are popular than others among leaders in a certain market?
What customer-based brand equity strategies companies have leveraged in a certain industry or set of related industries in a sector?
What are some of the key pricing strategies that companies in an industry are implementing for marketing their products internationally?
Identifying whether market-push or market-pull strategies are more relevant to a certain product or a service?
With a robust experience in creating exceptional market reports, Transparency Market Research has emerged as one of the trusted market research companies among a large number of stakeholders and CXOs. Every report at Transparency Market Research goes through rigorous research activity in every aspect. The researchers at TMR keep a close watch on the market and extract beneficial growth-boosting points. These points help the stakeholders to strategize their business plans accordingly.
TMR researchers conduct exhaustive qualitative and quantitative research. This research involves taking inputs from the experts in the market, focused attention on recent developments, and others. This method of research makes TMR stand out from other market research firms.
Here's how Transparency Market Research helps the stakeholders and CXOs through the reports:
Inculcation and Evaluation of Strategic Collaborations: The TMR researchers analyze recent strategic activities like mergers, acquisitions, partnerships, collaborations, and joint ventures. All the information is compiled and included in the report.
Perfect Market Size Estimations: The report analyzes the demographics, growth potential, and capability of the market through the forecast period. This factor leads to the estimation of the market size and also provides an outline about how the market will retrieve growth during the assessment period.
Investment Research: The report focuses on the ongoing and upcoming investment opportunities across a particular market. These developments make the stakeholders aware of the current investment scenario across the market.
Disclaimer: This ongoing market research study is a meticulously planned activity where a broad array of factors and aspects that shape the marketing environment and industry are taken into account. However, keeping in mind the constantly changing nature of business dynamics and changing strategic intents, we are always actively making iterations and modifications in our approaches. As always, we are ready to tailor our insights and guidance to suit your requirements. Engage with us to know what more is there for your CXOs.
Automatic Egg Incubator/Hatcher Market