Global Transaction Monitoring Market: Introduction
Transaction monitoring can be defined monitoring of the transactions which is being done between the business and the customer. This include assessment of the historical/current customer's information and interactions to provide a complete picture of customer activity.
Transaction monitoring majorly record and monitor the transaction which includes transfers, deposits, and withdrawals. The primary reason to deploy transaction monitoring system is to identify and protect the institution from any transactions that may lead to money laundering and terrorist financing and result in the institution filing relevant Suspicious Activity Reports (SARs).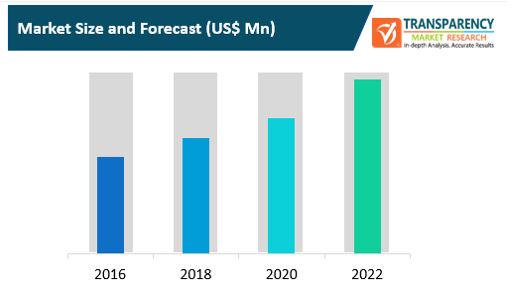 Are you a start-up willing to make it big in the business? Grab an exclusive PDF Brochure of this report
Global Transaction Monitoring Market – Dynamics
Increasing Need for Digital Platforms to Monitor Day to Day Accounting Activities Driving the Growth of the Market
Increasing Adoption of Automation & Digitization by SMEs
Extensive adoption of digitization, smart technologies, and automation by large as well as small & medium enterprises is the global trend. Overall, 90%-95% of total enterprises are small & medium in size while only 5%-10% are large in nature. Majority of SMEs within the U.S have integrated or are looking forward to integrate their work flow with automation to gain operational efficiency. Thus, adoption of accounting software such as transaction monitoring is increasing globally. Adoption of automation in the workflow process by SMEs is expected to drive the growth of the market.
Increasing Need to Reduce Operational Cost
Organizations are increasingly striving to reduce the operational cost to survive in this competitive environment. Financial institutions, retail enterprises, and many other industries are eliminating manual operational work and shifting to workflow on a software. Transaction monitoring automation eliminates manual work and reduces labor cost. Labor cost is one of the components which needs to be paid by organizations. This cost can be highly optimized through transaction monitoring automation.
Looking for Regional Analysis or Competitive Landscape , ask for a customized report
Constant Security Concerns and Network Issues Restricting the Growth of the Transaction Monitoring Market
Cloud Security and Network Transmission Issues
Transaction monitoring software models that rely highly on cloud services are skeptical to service impairment or control loss, data breach, service loss including service breakdown, or in worse cases financial loss. The user experience may also be affected by unstable network transmissions at some places and this limits the reach of cloud based services including cloud-based and hybrid services/solutions in the impacted regions.
North America Expected to Dominate the Global Transaction Monitoring Market
In terms of region, the global transaction monitoring market can be divided into North America, Europe, Asia Pacific, South America, and Middle East & Africa. North America is expected to dominate the global transaction monitoring market during the forecast period, as the adoption of accounting software within this region to manage operational work in SMEs is very high compared to other regions.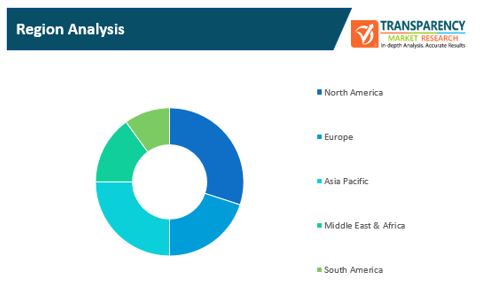 Global Transaction Monitoring Market – Competition Landscape
In February 2020, Enfuce, a fintech start-up with more than 8 million end-users in their platform has collaborated with Featurespace to protect its clients from existing fraud and new attacks.
In February 2020, Elliptic, a U.K. based cryptoasset risk management solution provider has received US$ 5 Mn investment from Wells Fargo Strategic Capital, which has joined its Series B funding round bringing the total amount raised to over US$ 28 Mn.
Oracle Corporation
Established in 1977, Oracle Corporation is headquartered in Redwood Shores, California, the U.S. The company provides dedicated solutions for financial management, covering multiple functions such as finance and accounting, billing, revenue recognition, financial planning, and financial reporting. Furthermore, the company has gained expertise in cloud based solutions.
SolarWinds Worldwide, LLC.
Founded in 2005, SolarWinds Worldwide, LLC. is a leading provider of powerful and affordable IT infrastructure management software. The company has employees over 275,000 in 190 countries. The company is prominent player in network management and systems management.
Global Transaction Monitoring Market: Segmentation
The global transaction monitoring market can be segmented based on:
Enterprise Size
Deployment
Industry
Region
Global Transaction Monitoring Market, by Enterprise Size
Based on enterprise size, the global transaction monitoring market can be divided into:
Small & Medium Enterprises
Large Enterprises
Global Transaction Monitoring Market, by Deployment
Based on deployment, the global transaction monitoring market can be segregated into:
Global Transaction Monitoring Market, by Industry
In terms of industry, the global transaction monitoring market can be segregated into:
Banking, Financial Services & Insurance
Telecom & Information Technology (IT)
Manufacturing
Construction
Wholesale Distribution
Non-profit Organizations
Chemicals
Food and Beverage
Retail
Others (Hospitality, Government, and Public Sector, etc.)
Regional analysis of the global transaction monitoring market includes:
North America

U.S.
Canada
Mexico
Rest of North America

Europe

Germany
U.K.
France
Russia
Italy
Spain
Nordics
Rest of Europe

Asia Pacific

China
India
Japan
Australia
Singapore
Malaysia
South Korea
Rest of Asia Pacific

Middle East & Africa

UAE
Saudi Arabia
South Africa
Rest of Middle East & Africa

South America

Brazil
Rest of South America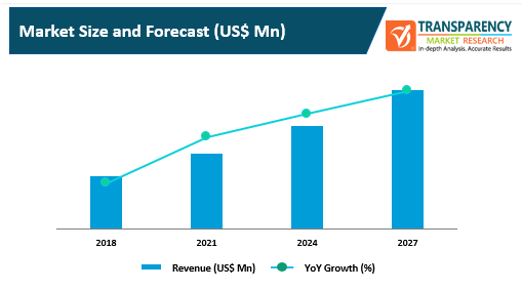 Disclaimer: This ongoing market research study is a meticulously planned activity where a broad array of factors and aspects that shape the marketing environment and industry are taken into account. However, keeping in mind the constantly changing nature of business dynamics and changing strategic intents, we are always actively making iterations and modifications in our approaches. As always, we are ready to tailor our insights and guidance to suit your requirements. Engage with us to know what more is there for your CXOs.
Transaction Monitoring Market