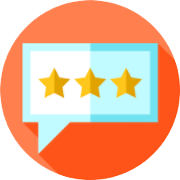 We worked with the team from TMR on 2 life sciences related studies. In both cases, we commissioned 2 custom market research studies and the team did a fantastic job – they delivered insights beyond our expectations and did so within the time and budget allocated. One thing we have also really appreciated about the team was their flexibility in organizing touch points with us to make sure that our queries are answered in full and that we direct our efforts to the things that mattered most. As such, we wholeheartedly recommend working with TMR
- Stonehaven Consulting AG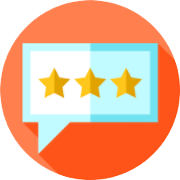 TMR Supplier satisfaction survey really helped us in identifying key areas in supplier satisfaction improvement, shaping our SRM strategy
- TAFE Motors and Tractors Limited
Transparency Market Research has helped us build a sound knowledge base. Our expectations continue to be exceeded by their research work.
We were mainly interested in market estimate and forecast and we are pretty pleased with the quality of the report and service.
We are very happy and satisfied with this purchase, as this research was very helpful in understanding the market dynamics for making strategic decisions..
We needed the market numbers for our ongoing project. The project was completed successfully with near accurate data points and we are pleased with this purchase.
Thank you for making sure I had this report on time with appropriate market numbers. I truly appreciate your timely delivery
A great customer experience!" The service, flexibility and response time to meet my custom market study, as well as the quality of the report was great.
We are extremely pleased with the work done by Transparency Market Research. We have been impressed with their efficiency to meet our needs and to consistently deliver superior quality service with sheer professionalism. The guys have gone ahead an extra mile and have helped us so as to meet our expectations. It's a one-stop-shop for all the research needs and we look forward to continue with our strategic association with them.
---
- Dongyang Mechatronics Corp.