Global Smart Space Market: Introduction
A smart space is an environment equipped with audio visual sensing systems that can react and recognize people without them having to wear any special equipment. This improves personal and professional productivity, simplifies complex processes, and increases the efficient use of energy.
Smart homes are one of the prominent examples of smart space which enhances safety, convenience, entertainment, and productivity. Offices and communal workspaces; apartment communities, hotels, malls, grocery stores, and shopping centers; hospitals and healthcare providers; public places such as libraries and schools; and transportation portals such as airports and train stations could all be designed as varied types of smart spaces.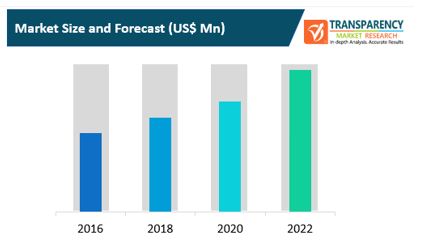 Global Smart Space Market - Dynamics
Increasing Adoption of Smart Homes and Smart Devices Driving Smart Space Market
In the current scenario, adoption of smart devices and smart equipment has greatly increased. Adoption of equipment and devices such as smartphones, smart watches, smart wearable, and many other devices has increased exponentially in the past three years. The reason for this huge growth is due to the fact that they enhance the lifestyle of individuals, make them more productive, and enable the efficient use of energy. Thus, demand for smart spaces is increasing due to multiple advantages related to it.
Increasing Penetration of Smart Technologies in Public Spaces
Deployment of smart technologies has widely increased in public spaces across the globe. Some of the major attributes that convert a public space into a smart space includes smart kiosks at parks, transport stations, hospitals, stadiums, and restaurants. Adoption of smart technologies within these places is driving the growth of the smart spaces market.
Large Initial Capital Outlay Hampering Growth of the Smart Space Market
The initial capital outlay for the deployment of smart technologies in public spaces is very high. For instance, the average price of a single kiosk deployed at a bus stop or railway station could cost US$ 7,000, which can rise up to US$ 25,000 for high-end models. The initial high capital outlay is thus hampering the growth of the market.
North America Expected to Dominate the Global Smart Space Market
In terms of region, the global smart space market can be divided into North America, Europe, Asia Pacific, South America, and Middle East & Africa. North America is expected to dominate the smart space market compared to other regions.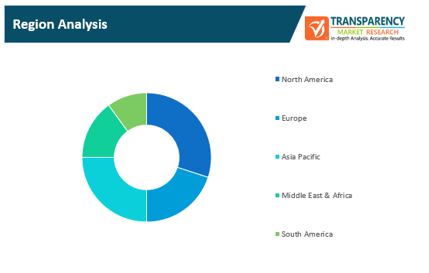 Global Smart Space Market - Competitive Landscape
In June 2019, a simulated smart office set up featuring the latest Pro AV technology was launched by Sharp Imaging and Information Company of America (SIICA) at InfoComm 2019
In February 2019, The Posiflex Group announced plans to showcase its product portfolio which will include smart and connected retail solutions with fully-integrated middleware, RMS (Remote Monitoring System), and hardware to the European market at EuroCIS 2019.
Sharp Corporation
Established in 1912, Sharp Corporation is highly focused on manufacturing and selling telecommunication equipment, electric and electronic application equipment, and electronic components. The company sells its products in four business segments i.e. Smart Homes, Smart Business Solutions, IoT Electronics Devices, and Advance Display Systems.
Fabcon Inc.
Established in 1977, Fabcon, Inc. is a precision sheet metal fabricator and contract manufacturer and offers solutions across retail, entertainment, food service, hospitality, aerospace, medical, telecom, electronics, automotive, government, and finance industries.
The company's product and service portfolio includes creative products (Digiboo Kiosk, Entertainment Kiosk, Bike Rental Kiosk, Casino Kiosk, Movie Kiosk, Wall-mount Kiosk, etc.), precision products (Aerospace Seat Brackets, Wedge Bonder, Telecom Assembly, Medical Test Equipment, Payment Kiosk, Chassis, etc. ).
Global Smart Space Market: Segmentation
The global smart space market can be segmented based on:
Space Size
Industry
Region
Global Smart Space Market, by Space Size
Based on space size, the global smart space market can be divided into:
Small Space
Medium Space
Large Enterprise
Global Smart Space Market, by Industry
Based on industry, the global smart space market can be segregated into:
Banking, Financial Services and Insurance (BFSI)
Retail & E-Commerce
Government
Media & Entertainment
Food & Beverages
IT & ITES
Telecom
Healthcare
Automotive
Manufacturing
Others (Aerospace, Transportation)
Regional analysis of the global smart space market:
North America

U.S.
Canada
Mexico
Rest of North America

Europe

Germany
U.K.
France
Russia
Italy
Spain
Nordics
Rest of Europe

Asia Pacific

China
India
Japan
Australia
Singapore
Malaysia
South Korea
Rest of Asia Pacific

Middle East & Africa

UAE
Saudi Arabia
South Africa
Rest of Middle East & Africa

South America

Brazil
Rest of South America