Global Smart Data Center Market: Introduction
A smart data center can be referred to as a pre-engineered data center analytic solution which integrates advanced data center analytics and IT automation. Smart data center uses artificial intelligence (AI) to optimize data center performance with the focus on reducing the cost and related IT risks. Many companies such as Huawei provide cloud-based platforms and access dashboards as well as on-premise models. The flexible option eliminates the need to buy any software licenses or hardware.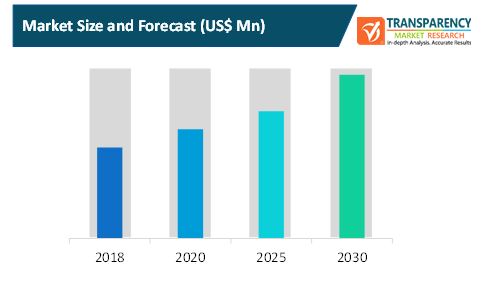 Global Smart Data Center Market – Dynamics
Adoption of Data Center Virtualization and Cloud Computing
Virtualization is the process of forming various logical devices from a single physical device. The growing demand from organizations in the area of real time user interaction, provision of on- demand services, efficient use of storage devices, and control over data center networks are some of the key driving factors of the smart data center market. The rising adoption of cloud computing and virtualization is paving the way for the demand for several data center products such as smart data centers, thereby reinforcing the market's growth.
Improves Operational Efficiency
Smart data centers have reportedly increased the efficiency of companies with respect to reduction in IT risk and operational cost for the long term. The cost of conventional data centers is comparatively high, which restricted companies from investing more. But, the ROI with respect to investment has increased with smart data centers. Adoption by SMEs and startups has also increased, which is driving the growth of the smart data center market.
Lack of Professional Expertise with Regards to Artificial Intelligence and Data Center Management
The number of professional experts in artificial intelligence and with the skill set to manage smart data centers is comparatively less. The level of HDI is low, majorly in Asia Pacific and South America compared to other regions. Therefore, the number of skilled and professional workers is low in these regions. Lack of awareness and low HDI is restricting the growth of the smart data center market.
North America Expected to Dominate the Global Smart Data Center Market
In terms of region, the global smart data center market can be divided into North America, Europe, Asia Pacific, South America, and Middle East & Africa. North America is expected to dominate the global smart data center market during the forecast period, due to strong dominance in artificial intelligence.
COVID-19 Impact on the Global Smart Data Center Market
It is estimated that the lock down period in many countries across the globe due to the outbreak of COVID-19 has moderately impacted the investment in data center technologies as it requires large initial capital. outlay. However, it is expected that the impact will flatten by mid 2021.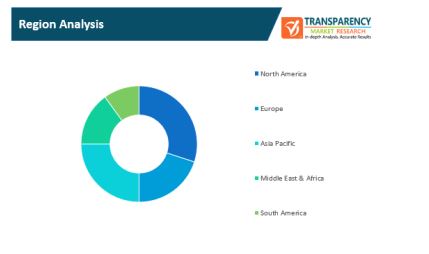 Global Smart Data Center Market – Competitive Landscape
In March 2020, Huawei announced plans for an Intelligent Data Center Service which will help design, build, and operate efficient facilities, which use artificial intelligence (AI) to reduce power usage effectiveness (PUE) by up to 15%.
Huawei Technologies Co.
Established in 1987, Huawei's Smart Data Center Facilities Solution provides a modern foundation for distributed cloud applications. Using smart, plug-and-play micro modules, the solution helps build agile, reliable, and energy-efficient data centers that feature low CAPEX. The company holds 30+ years of experience in the ICT field, and covers the whole data center process from construction to operation and maintenance.
Global Smart Data Center Market: Segmentation
The global smart data center market can be segmented based on:
Enterprise Size
Deployment
Industry
Region
Global Smart Data Center Market, by Enterprise Size
Based on enterprise size, the global smart data center market can be divided into:
Small & Medium Enterprises
Large Enterprises
Global Smart Data Center Market, by Deployment
Based on deployment, the global smart data center market can be divided into:
Software as a Service
On-premise
Global Smart Data Center Market, by Industry
Based on industry, the global smart data center market can be divided into:
Banking, Financial Services & Insurance
Telecom & Information Technology (IT)
Manufacturing
Construction
Wholesale Distribution
Non-profit Organizations
Chemicals
Food and Beverage
Retail
Others (Hospitality, Government, and Public Sector, etc.)