Service Bureau Market - Introduction
A service bureau is type of company that charges for providing services. The term is often used to describe organizations that provide technology-based services to other businesses, such as banks and insurance companies.
Service bureau helps organizations achieve their objectives, mission, vision, and goals. Expansion of service bureau among enterprises enables the organizations to improve business productivity and achieve multiple short-term goals.
Introduction of customized IT and managed services around the globe is driving the global service bureau industry. The global IT service sector is witnessing significant expansion due to the growing adoption of supporting services across companies owing to the introduction of software to minimize the time it takes to complete tasks. Therefore, an increase in spending on IT services is projected to drive the demand for service bureau in the near future.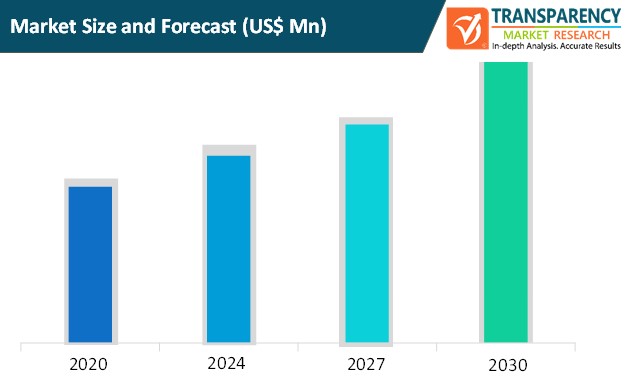 Key Drivers of the Service Bureau Market
Popularity of cloud computing as a means of delivering value-added IT-enabled business services has been increasing consistently. Customers and end-users use self-service portals to access IT service collection, using and paying for only the services they need. Therefore, it can be concluded that a rise in the demand for cloud computing is a prominent factor that is projected to offer significant opportunity to the service bureau market in the near future.
Rising focus of organizations on improvement of efficiency and maintenance of transparency is expected to drive the demand for service bureau in the near future. The major benefits of business transparency include improving employee engagement, enhancing decision-making skills, increasing customer loyalty and brand loyalty, and building trust among employees and customers.
Rising trend of service bureau in various sectors such as IT & telecom, e-commerce, healthcare, is also a major factors that is estimated to fuel the demand for service bureau in the next few years. The service bureau enables a business to send its designs to multiple vendors. This results in increased lead times and enhanced delivery time.
However, lack of awareness and technical expertise in developing economies is expected to hamper the service bureau market.
Impact of COVID-19 on the Global Service Bureau Market
Rise in COVID-19 cases around the world is causing a global economic slowdown. This pandemic has a major impact on developed countries. Globally, most manufacturing and processing of products has been temporarily halted. In most nations, businesses have suffered as a result of partial or complete lockdown. As a result, the global service bureau industry is predicted to be hampered indirectly.
Low cash flows are anticipated due to a lack of economic activity, further limiting project financing. Companies, on the other hand, are working with tech giants to improve industrial digitalization technologies in order to mitigate the impact of the COVID-19 pandemic on their supply chains and businesses.
North America Accounts for Dominant Share in the Service Bureau Market
North America holds a notable share of the global service bureau are market. Majority of companies in the U.S. such as 3D SYSTEMS, INC.3DingAltem Technologies (P) Ltd., ARCAM AB, Autodesk, Inc. Additionally, rising adoption of business strategies among tech giants is another factor that is estimated to boost the demand for service bureau in the near future. In 2018, Sysco and Axletree entered into partnership to make swift bureau services. This service enables companies to identify the best route to transfer a parcel from one place to another.
The service bureau market in Asia Pacific is anticipated to expand at a prominent CAGR during the forecast period. Furthermore, rapid technical innovations, digitalization, and expansion of SMEs are also key factors that drive the demand for service bureau in developing economies.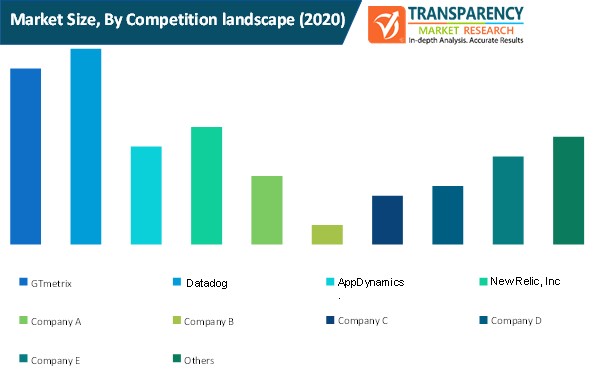 Key Players Operating in the Global Service Bureau Market
Companies active in providing service bureau are increasingly spending on research and development, which in turn is expected to increase the demand for service bureau in the next few years. The market is diversified with the presence of numerous manufacturers across the globe. Key players operating in the global service bureau market include:
OSG Record Management
Infofort,
zLibro, Inc.
AdminiSMART Inc.
Altium Service Bureaus
Servico, Inc.
Melissa's, LLC
Plg Global
Rhenus Office Systems GmbH
Hyland Software, Inc.
Kofax, Inc.
Global Service Bureau Market: Research Scope
Global Service Bureau Market, by Component
Solutions

Document Scanning
Photocopying
Others (Printing & Fax)

Services

Managed Services
Consulting Services
Implementation Services
Global Service Bureau Market, by Organization Size
Large Enterprises
Small and Medium-sized Enterprises
Global Service Bureau Market, by End-user
BFSI
Automobile
Healthcare
Government
Logistics and Transportation
Manufacturing
Media and Entertainment
IT & Telecom
Others
Global Service Bureau Market Segmentation, by Region
North America
Europe

Germany
U.K.
France
Russia
Italy
Spain
Rest of Europe

Asia Pacific

China
India
Japan
Australia
Singapore
Malaysia
South Korea
Rest of Asia Pacific

Middle East & Africa (MEA)

UAE
Saudi Arabia
South Africa
Rest of Middle East & Africa

South America

Brazil
Rest of South America
Alternative Keywords
Service Software Management
Software Management
Interested in this report?
Get a FREE Brochure now!