Reporting Tools Market: Introduction
A reporting tool accepts data from various sources and generalizes it in tables, charts, pictorial presentations, and various styles so that the information is simple to understand.
Reporting tools permit employees and decision makers to consider the accurate standing of their industry in the existing market. Reporting tools enable all the employers to relate with the data that is most significant to them and the industry when making vital professional decisions.
Reporting tools is used to control and track the business. Specifically, such tools carry an idea of the existing position of a business and offers insights for the subsequent key steps.
The reporting tools market is anticipated to expand at a prominent pace throughout the forecast period, due to innovation in technologies and increasing digitalization across the globe.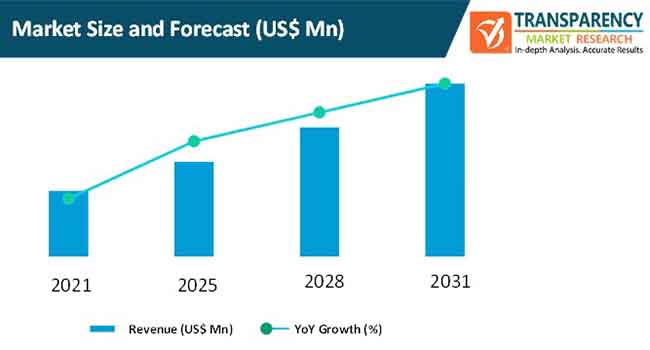 Reporting Tools Market: Dynamics
Reporting Tools Market: Key Drivers
Reporting tools software helps to visually analyze the business information and helps to take precise decisions. It is also used for converting raw data into useful information.
Earlier, reports was created by traditional methods using different spreadsheets and only an authorized person would be able to view the data. This method was time consuming, susceptible to error, and produced a blockage effect of information flow within the enterprise.
Today, reporting tools have developed progressively and permit vital and appropriate data to stream over all stages of the enterprise in real time. Moreover, the output data or information is a live visual format of where the business is currently standing and provides various steps to improve the effectiveness of various stages involved in the day-to-day operation.
Reporting tools can also be customized for specific needs such as to reshape reports in real time or minimize performance bottlenecks and format reports the way employees want them to look.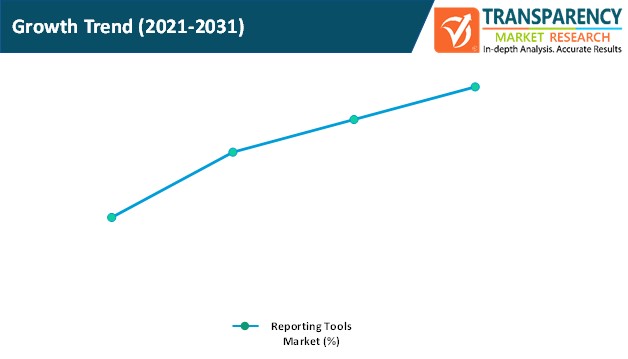 Impact of COVID-19 on the Reporting Tools Market
Growing cases of COVID-19 across the world is causing economic hardship. Established countries are greatly affected by the pandemic. Growth of reporting tools market is expected to increase during the forecast period.
North America to Hold Major Share of the Reporting Tools Market
In terms of region, the reporting tools market can be divided into North America, Europe, Asia Pacific, Middle East & Africa, and South America.
North America dominated the reporting tools market in 2020. This can be attributed to the rise in acceptance of reporting tools software and digitalization across various domains. The high implementation of reporting tools has doubled the rate of usage.
Asia Pacific is anticipated to be the fastest growing market due to growth in demand in developing economies such as China and India. Increase in the number of startups and small size companies in Asia Pacific is leading to the growth of the reporting tools market.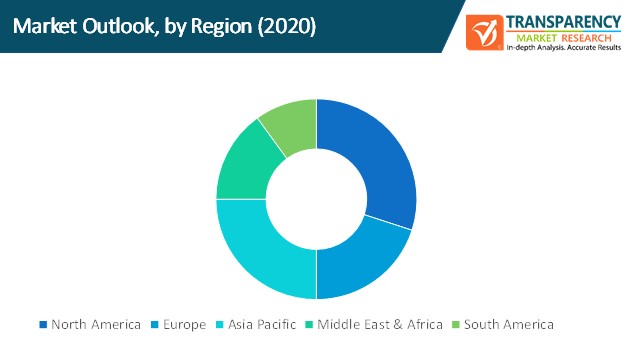 Reporting Tools Market: Competition Landscape
Several market players are focusing on developing inventive and providing progressive solutions in order to improve their offerings and market reach. Rapid technological developments have produced noteworthy opportunities in the reporting tools market.
Key Players Operating in Reporting Tools Market Include:
IBM Corporation
Google
Cloud 9 Analytics
Informatica
Microsoft Corporation
Oracle Corporation
SAP SE
SAS Institute, Inc.
Tableau Software
Adverity
AgencyAnalytics
Mediaocean
Reportei
Cluvio
Slemma
Beckon
ClicData
Deepdivr
Reporting Tools Market: Research Scope
Reporting Tools Market, by Role
Executive Management
Finance
Information and Deployment
Sales and Marketing
Reporting Tools Market, by Outlook
Dashboards and Scoreboards
Predictive Analysis
Query, Reporting, and Search Tools
OLAP and Visualization Tools
Reporting Tools Market, by Enterprise size
Large Enterprises
Small and Medium Enterprises
Reporting Tools Market, by End-user
Government
BFSI
Healthcare
IT and Telecom
Media and Entertainment
Others
Reporting Tools Market, by Region
North America

U.S.
Canada
Rest of North America

Europe

Germany
France
U.K.
Italy
Rest of Europe

Asia Pacific

China
Japan
India
South Korea
Rest of Asia Pacific

Middle East & Africa

GCC
South Africa
Rest of Middle East & Africa

South America

Brazil
Rest of South America
Interested in this report?
Get a FREE Brochure now!