Procurement Analytics Market: Introduction
Procurement analytics is the process of tapping into a huge reservoir of procurement data using analytical and quantitative methods to improve a set of actionable insights to increase value and enhance operations.
Procurement analytics is not a new concept for business. Many companies are using procurement analytics in one form or another for many years. Many firms have recognized the value of analytics, and have perceived it as something used by procurement professionals.
Procurement analytics can also create noteworthy values for the transactional aspects of procurements. These analytics can measure bottlenecks, purchase order cycle time, and can be used to study and recommend savings improvements associated with payments terms. By using procurement analytics, the user can estimate the precision of payments, evaluate discount opportunities, and monitor duplicate payments or frauds.
Regarding strategic sourcing, procurement analytics can be used to divide spend across geographies, commodities, and entities to identify opportunities to generate value and savings. Procurement analytics is used to identify essential triggers for sourcing events. This contains data on supplier risk, performance profile, quality as well as purchasing trends, and demand forecasts.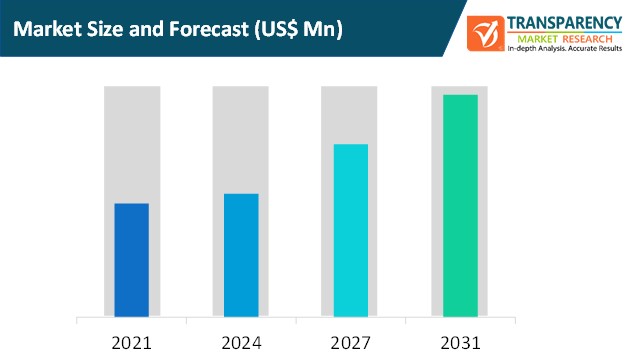 Procurement Analytics Market: Dynamics
Procurement Analytics Market: Key Drivers
Procurement analytics is driven by the increasing need to anticipate risks and losses, decrease operational costs, enhance productivity, and execute constant business growth. Procurement analytics offers data-driven knowledge that helps businesses to improve their service levels. Procurement processes such as design, planning, delivery, production, and service has increased the adoption of analytics tools.
Enterprises that use procurement analytics tools face privacy and security issues. Companies have sensitive data that needs to be protected to avoid theft and data breaches. The control of restricted information with analytical assistance is a source of worry for enterprises that their data may be leaked over the internet and can be used by unauthorized users. Moreover, TMS (Transportation Management Systems) use cross-functional architecture, in which a single software runs on a server. As a result, the growth of the procurement analytics market may be hampered during the forecast period.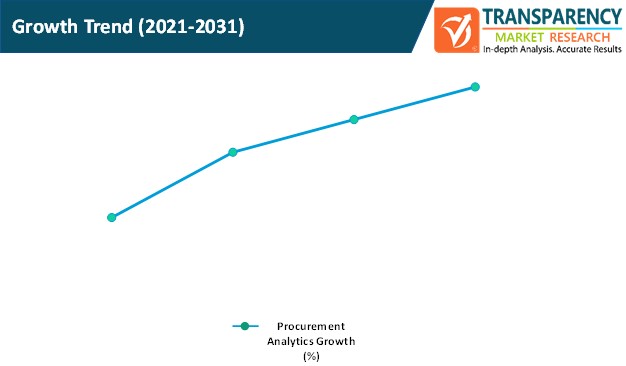 Impact of COVID-19 on the Procurement Analytics Market
Most companies are adopting the work-from-home module during the pandemic period. Companies are decreasing their investment in new technologies and services to manage their profitability. Several small businesses closed down due to lack of funds to sustain in the market.
Demand for procurement analytics decreased during the COVID-19 lockdown situation; however, it is expected to rise after the pandemic situation due to the increasing dependency of commercial sectors and services on procurement analytics.
North America to Hold Major Share of the Global Procurement Analytics Market
In terms of region, the global procurement analytics market can be divided into North America, Europe, Asia Pacific, Middle East & Africa, and South America
North America dominated the global procurement analytics market in 2020. The U.S. is a key market in terms of adoption of new technologies. Strong financial position enables the country to invest heavily on adopting leading tools and technologies to ensure business operations.
Key Players Operating in Global Procurement Analytics Market
SAP SE is a global technology company that provides enterprise application software for industries and companies across diverse sectors. The company offers solutions for various businesses, including commerce, finance, asset management, manufacturing, human resources, supply chain, and procurement. The company provides analytic solutions such as agile visualization and business intelligence for information and data needs.
International Business Machines Corporation
IBM Corporation is a leading technology company that produces software and hardware solutions. It is a prominent research company in the U.S. patent market with a significant number of patents. The company offers a wide range of services of analytics, cloud, Watson, customer engagement, Internet of Things, industry solutions, IT infrastructure, mobile, and security. IBM cloud services include cloud managed services, cloud advisory services, and cloud migration services.
Other key players operating in the procurement analytics market include Oracle Corporation, Coupa Software, Inc., SAS Institute Inc., Genpact, Rosslyn Data Technologies, Microsoft Corporation, Cisco, GEP, Zycus, and Corcentric.
Procurement Analytics Market: Research Scope
Procurement Analytics Market, by Component
Procurement Analytics Market, by Enterprise Size
Procurement Analytics Market, by Application
Supply Chain Analytics
Risk Analytics
Spend Analytics
Demand Forecasting
Contract Management
Vendor Management
Category Management
Procurement Analytics Market, by Vertical
BFSI
Retail and E-commerce
Telecom and IT
Manufacturing
Healthcare and Life Sciences
Energy and Utilities
Government and Defense
Procurement Analytics Market, by Region
North America

U.S.
Canada
Rest of North America

Europe

Germany
France
U.K.
Italy
Rest of Europe

Asia Pacific

China
Japan
India
South Korea
Rest of Asia Pacific

Middle East & Africa

GCC
South Africa
Rest of Middle East & Africa

South America

Brazil
Rest of South America