Network Probe: Introduction
Network probe is an advanced protocol analyzer that helps to capture data traffic and analyze the signal over a communication channel. The network probe helps to find out the sources of any network slowdown in a few seconds, and it also helps to monitor network traffic in a real-time scenario.
Network probes allow security teams and IT departments to capture performance analysis and network traffic of the captured data to identify network traffic problems or potential malicious activity.
In a network probe, traffic data can be detected in real-time by an operator for troubleshooting purposes, observed by a notifying tool to detect dynamic network threats, or retained to execute forensic analysis in case a network breach is discovered.
The network probe uses SNMP and other types of internet protocols such as command-line, HTTP, and TCP to recover data by polling a device. Once the data is received, the probe feeds data into a display within network monitoring software solutions.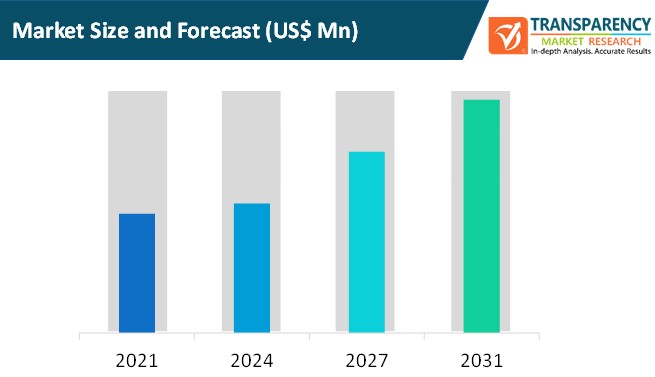 Network Probe Market: Dynamics
Network Probe Market: Key Drivers
The network probe gives an overview of the most active protocols, listeners, talkers, hosts, and conversations on a network, and it also notifies if something out of the ordinary occurs and proactively fixes the problem before it turns serious.
The network probe helps in the filtering and searching process for any conversation, protocol, or host. One needs to just type in the search field, and a network probe helps to suggest entries found on the network.
High initial investment and lack of awareness expected to hinder growth of the market
Small & medium-sized enterprises are budget constrained and cannot afford high initial investments for adopting outsourced network probe technologies, which restrains the market.
Lack of awareness about the benefits of network probe tools among small & medium enterprises is also expected to hamper the growth of the market.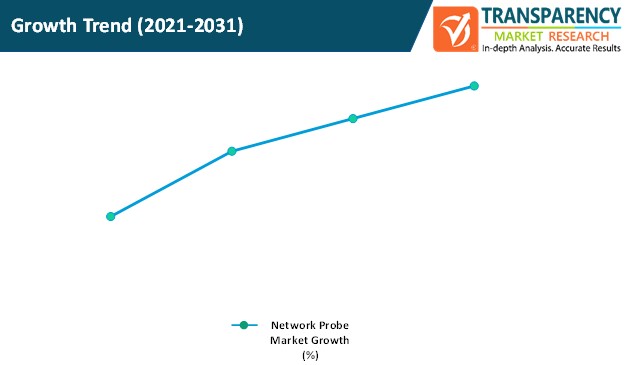 Impact of COVID-19 on the Global Network Probe Market
Most companies are adopting the work from home module during the pandemic period. Companies are decreasing their investment in new technologies and services to manage their profitability. Most small businesses closed their business process due to lack of funds to sustain in the market.
Demand for network probes is decreasing during the COVID-19 lockdown situation but is expected to grow after the pandemic situation with the increase in need for network probe solutions to manage the rising network attacks and network traffic.
North America to Hold Major Share of the Global Network Probe Market
In terms of region, the global network probe market can be divided into North America, Europe, Asia Pacific, Middle East & Africa, and South America.
North America dominated the global network probe market in 2020. The U.S. is a key market in the adoption of new technologies. Strong financial position enables the country to invest heavily in the adoption of leading tools and technologies to ensure business operations.
The network probe market in Asia Pacific is projected to expand at a rapid pace during the forecast period due to an increase in investment by major players to provide solutions across regions.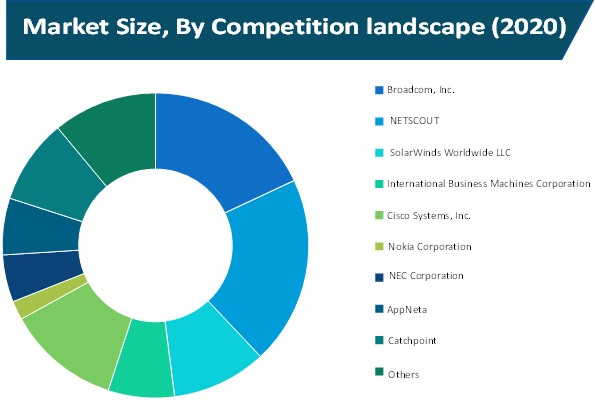 Key Players Operating in Network Probe Market
NETSCOUT was incorporated in 1984 and is headquartered in Massachusetts, U.S. The company offers high-performing digital services across distributed hybrid cloud environments to different industries. The company is a leading provider of business assurance – a powerful combination of cybersecurity, business intelligence, and service assurance solutions.
Broadcom, Inc. is a technology company that develops, designs, and provides a wide range of infrastructure software and semiconductor solutions The Company delivers its application over distributed environments such as multiple clouds and on-premises while facing the challenges of dealing with a complex maze of networks comprised of connected multi-protocol endpoints
Others key players operating in the global network probe market include SolarWinds Worldwide, LLC, International Business Machines Corporation, Cisco Systems, Inc., Nokia Corporation, NEC Corporation, AppNeta, Catchpoint, Accedian, Paessie AG, ExtraHop Networks, Flowmon Netwoks A.S., Cubro Network Visibility, and Micro Focus.
Network Probe Market: Research Scope
Network Probe Market, by Component
Solutions
Services

Integration and Deployment
Consulting
Training and Support
Network Probe Market, by Deployment
Network Probe Market, by Organization Size
Network Probe Market, by End-User
Service Provider
Enterprises

IT and ITeS
Government
BFSI
Others
Network Probe Market, by Region
North America

U.S.
Canada
Rest of North America

Europe

Germany
France
U.K.
Italy
Rest of Europe

Asia Pacific

China
Japan
India
South Korea
Rest of Asia Pacific

Middle East & Africa

GCC
South Africa
Rest of Middle East & Africa

South America

Brazil
Rest of South America
Interested in this report?
Get a FREE Brochure now!