Global Multichannel Network Market: Introduction
Multichannel networks are a new generation of online video aggregators that enable companies to offer assistance in areas such as product development, programming, funding, cross-promotion, partner management, digital rights management, monetization/sales, and/or audience development. MCNs make money by selling ads that run before their videos, and most of their talent makes money from YouTube directly and from the advertisers who run content before their videos.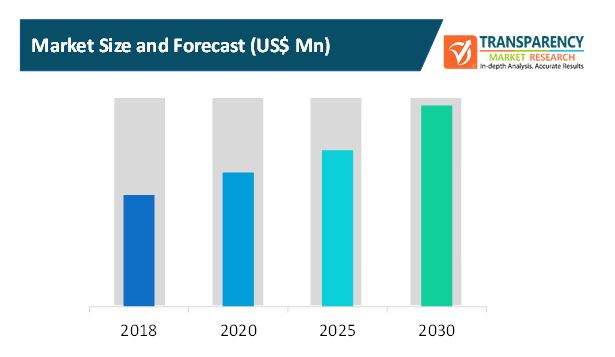 Global Multichannel Network Market – Dynamics
Increasing Need for Digital Advertising
The need to market a product or service through digital platforms is highly essential today. American adults spent about 3 hours and 30 minutes a day using the mobile internet in 2019. Top smartphone users currently spend 4 hours and 30 minutes per day on these devices, according to productivity software company Rescue Time, which estimates average phone usage to be 3 hours and 15 minutes per day. The growing number of social media users and their time spent on smartphones which is increasing annually is driving the growth of the market.
High Cost of Ad-revenue Charged by Multichannel Network
It has been observed that multichannel networks charge around 20%-40% of the ad-revenue from the content creator. For instance, if a content creator has earned US$ 1,000 through revenue, its breakdown is: 1) 45%: YouTube; 2) 20-40%: MCN. The high cost of MCN in terms of ad-revenue hampers the growth of the market.
Asia Pacific to Dominate the Global Multichannel Network Market
In terms of region, the global multichannel network market can be divided into North America, Europe, Asia Pacific, South America, and Middle East & Africa. Asia Pacific is expected to dominate the multichannel network market during the forecast period due to highest number of smartphones and connectivity to internet across the globe.
COVID-19 Impact on the Global Multichannel Network Market
The COVID-19 pandemic is expected to positively impact the global multichannel network market for a short-term period. The lockdown and shutdown has led to increasing internet traffic. The volume of data consumption as well as time spent on social media platforms has also increased exponentially.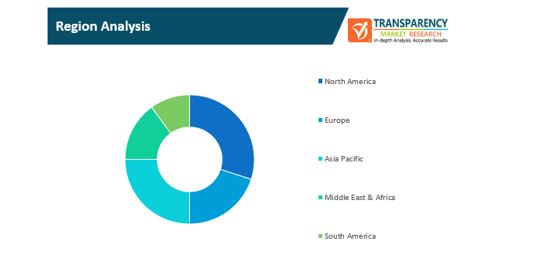 Global Multichannel Network Market – Competition Landscape
In April 2020, ZINFI Technologies, Inc. announced that it has launched a set of next-generation tools for channel organizations to substantially improve remote collaboration capabilities. It will address multiple channel-related activities, including both internal collaboration within vendor organizations as well as external collaboration with organizations.
ZINFI Technologies, Inc.
Incorporated in 2004, ZINFI Technologies, Inc. is headquartered in Silicon Valley, USA. The company is a leader in through-channel marketing automation and partner relationship management (PRM) and also in the definition and creation of Unified Channel Management (UCM) solutions. The company builds high-performing sales channels by deploying an easy-to-use, comprehensive, and innovative state-of-the-art SaaS Unified Channel Management automation platform.
Global Multichannel Network Market: Segmentation
The global multichannel network market can be segmented based on:
Enterprise Size
Industry
Region
Global Multichannel Network Market, by Enterprise Size
Based on enterprise size, the global multichannel network market can be divided into:
Small & Medium Enterprise
Large Enterprise
Global Multichannel Network Market, by Industry
In terms of industry, the global multichannel network market can be segregated into:
Banking, Financial Services & Insurance
Telecom & Information Technology (IT)
Manufacturing
Construction
Wholesale Distribution
Non-profit Organizations
Chemicals
Food and Beverage
Retail
Others (Hospitality, Government, and Public Sector, etc.)
Regional analysis of the global multichannel network market includes:
North America

U.S.
Canada
Mexico
Rest of North America

Europe

Germany
U.K.
France
Russia
Italy
Spain
Nordics
Rest of Europe

Asia Pacific

China
India
Japan
Australia
Singapore
Malaysia
South Korea
Rest of Asia Pacific

Middle East & Africa

UAE
Saudi Arabia
South Africa
Rest of Middle East & Africa

South America

Brazil
Rest of South America