Microwave Point-to-Point Radios Market: Introduction
Microwave point-to-point radios refer to a device used in point-to-point communication systems by using microwave radio transmission. It enables high speed wireless connections that can send and receive voice, video, and data information. The reason why microwave links are being used widely for point to point communication is that the small wavelength allows small-sized antennas to direct them in narrow beams, which can be pointed directly at the receiving antenna which enables nearby microwave equipment to use the same frequencies without any interference.
Microwave point-to-point radios have a very large information-carrying capacity which has the bandwidth 30 times more than that of all the rest of the radio spectrum which are below it. It is majorly used on the surface of the earth, in satellite communications, and in deep space radio communications.
To get glimpse of what our report offers, ask for a report brochure here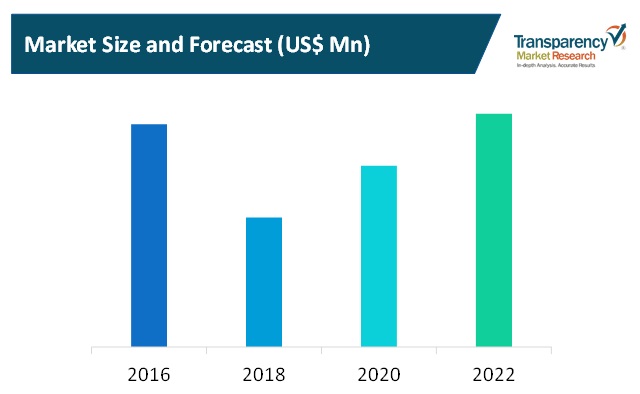 Microwave Point-to-Point Radios Market – Dynamics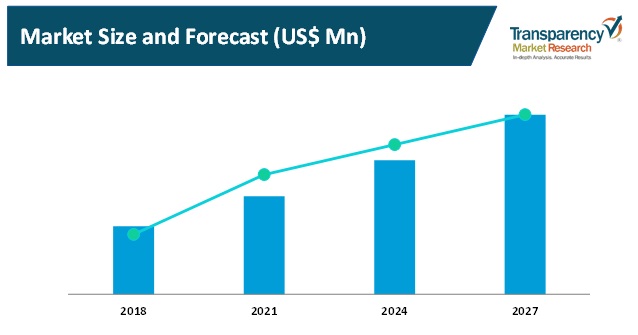 Rising Usage of Software-Defined Radio for Satellite Communication
Satellite communication plays a major role in the socio-economic development of a country. Governments of India, United States, and many more are investing huge amounts to improve satellite communication. The rising scope of study in space science, disaster management, and increased importance of satellite communication for airways as well as connected devices is expected to boost the demand for microwave point-to-point radios.
High Risk of Downtime of Signals due to Rain Fade
Risks related to downtime of devices during atmospheric rain or snow may affect the frequencies and also degrade the signals which are caused due to electromagnetic interference. Rain fade is caused by precipitation at the downlink or uplink location. Rain fade may heavily impact terrestrial point to point microwave links which can affect the growth of the market.
To get a bird's eye view of market forecast, ask for a Custom Report
Increasing Need for Quick and Transparent Communication Transmission
The need for quick and transparent communication has increased across the globe. This is not just limited to person to person communication, but to satellite communications, and in deep space radio communications where heavy investments are being made to capture the information related to the earth and outside the earth. Rising demand for efficient communication services across the globe which helps individuals as well as business enterprises is expected to boost the demand for microwave point-to-point radios in the near future.
North America Expected to Dominate the Market in Terms of Market Size
In terms of region, the global microwave point-to-point radios market can be divided into North America, Europe, Asia Pacific, South America, and Middle East & Africa. North America is expected to dominate the global market because the U.S has the maximum number of satellites in space which is nearly three times more than China. North America has high focus on communication and technology where the major share in the U.S is held by military & defense.
Microwave Point-to-Point Radios Market –Competitive Landscape
In November 2018, a new 4-port Pseudo Omni antenna for the 2500-2700MHz frequency bandwas launched by RadioWaves, one of the leading companies providing high-quality microwave antennas and accessories. It is an ideal solution for small cell deployments with a compact design and is expected to help in advancement of 5G communication.
In March 2018, Wireless Excellence Limited launched CableFree FOR3 Microwave radio linksin 3.5 GHz band modelsto enhance the existing range of frequencies available for radio links. Generally, the 3.5GHz is used for rural broadband access to enable Internet access.
Infinite Electronics International, Inc.
Founded in 1980, Infinite Electronics International, Inc. is headquartered in North Andover, Massachusetts, the U.S.The company is focused on providing high-quality microwave antennas from 1.3 GHz to 86 GHz for Point-to-Point and Point-to-Multipoint applications, supporting all unlicensed and licensed band requirements. The company deals in microwave point-to-point radios through its company known as RadioWaves.Inc.
Wireless Communications Inc.
Founded in 1995, Wireless Communications Inc. s based in Baltimore, Maryland, the U.S. The company is a full service communications solution provider. It majorly provides mobile data and radio solutions, catering to construction, healthcare, hospitality, manufacturing, oil & gas, recreation, retail, security & property management, transportation & logistics, utilities, and government industries.
4RF LIMITED
Established in 1998,4RF LIMITED is headquartered in Wellington, New Zealand. The company is focused on designing and manufacturing high efficiency narrowband SCADA radios for critical infrastructure applications. The company caters to over 150 countries across the globe.
Microwave Point-to-Point Radios Market: Segmentation
The global microwave point-to-point radios market can be segmented based on:
Microwave Signal Types
End-user
Geography
Microwave Point-to-Point Radios Market Segmentation, by Microwave Signal Types
In terms of microwave signal types, the microwave point-to-point radios market can be bifurcated into:
Ultra-High Frequency (UHF) (0.3-3 GHz)
Super High Frequency (SHF) (3-30 GHz)
Extremely High Frequency (EHF) (30-300 GHz)
Microwave Point-to-Point Radios Market Segmentation, by End-user
Based onend-user, the microwave point-to-point radios market can be segmented into:
Telecom carriers
Corporate Organizations
Government Authorities
The report on the microwave point-to-point radios market is a compilation of first-hand information, qualitative and quantitative assessment by industry analysts, and inputs from industry experts and industry participants across the value chain. The microwave point-to-point radios market report provides in-depth analysis of parent market trends, macroeconomic indicators, and governing factors along with market attractiveness as per segments. The report also maps the qualitative impact of various factors on the microwave point-to-point radios market segments and geographies.
Regional analysis of the microwave point-to-point radios market includes:
North America

U.S.
Canada
Mexico
Rest of North America

Europe

Germany
U.K.
France
Russia
Italy
Spain
Nordics
Rest of Europe

Asia Pacific

China
India
Japan
Australia
Singapore
Malaysia
South Korea
Rest of Asia Pacific

Middle East & Africa

UAE
Saudi Arabia
South Africa
Rest of Middle East & Africa

South America

Brazil
Rest of South America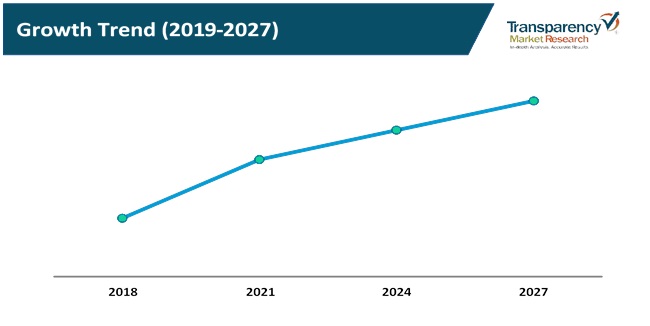 KEYWORDS:
Microwave
Radio
Point-to-Point
Communication
Satellite Communication
This intelligence report by TMR is the outcome of intense study and rigorous assessment of various dynamics shaping the growth of the market. TMR nurtures a close-knit team of analysts, strategists, and industry experts who offer clients tools, methodologies, and frameworks to make smarter decisions. Our objective, insights, and actionable analytics provide CXOs and executives to advance their mission-critical priorities with confidence.
The scrutiny of the various forces impacting the dynamics of the market, and key and associated industries, guides enterprises in understanding various consumer propositions. Our clients leverage these insights and perspectives to enhance customer experience in the fast-paced business environment.
All our insights and perspectives are broadly based on 4 Pillars or Stages: ASBC-S, which offer an elaborate and customizable framework for the success of an organization. The essence and the roles of these in organizational successes are highlighted below:
Agenda for CXOs: TMR, through the study, sets the tone for agendas that are pertinent to CEOs, CFOs, CIOs, and other CXO executives of businesses operating in the market. The perspectives help our clients to bridge the gap between agenda and action plan. TMR strives to offer guidance to CXOs to undertake mission-critical activities empowered by various business analysis tools, and boost the performance of the organizations. The perspectives guide you to decide on your own marketing mix that align well with the policies, visions, and mission.
Strategic Frameworks: The study offers how organizations are setting both short-term and long-term strategic plans. Our team of experts collaborate and communicate with you to understand these to make your organizations sustainable and resilient during tough times. The insights help them decide sustainable competitive advantage for each business units.
Benchmarking for Deciding Target Markets and Brand Positioning: The assessments in the study provides a scrutiny of marketing channels and marketing mix. Our various teams work synergistically with you to help identify your actual and potential direct, indirect, and budget competition areas. Additionally, the study helps you decide most effective budgets for various processes and promotional activities. Furthermore, the study guides you to set benchmarks for integrating people and processes with the 4Ps of marketing. Eventually, this will empower you to find out unique propositioning strategies and niches.
Business Composability for Sustainability (C-S): Constant strategy planning for sustainability characterizing our C-S framework in the report has become more relevant than before in the face of disruptions caused by pandemics, recessions, boom and bust cycles, and changing geopolitical scenario. The TMR study offers a high level of customization to help you achieve business composability. Composable enterprises are increasingly gaining the attention of CXOs in order to help them combat market volatility. Our analysts and industry experts help you wade through such uncertainties and guide you to become a smart sustainable business in entirety.
The study presents scrutiny of region-specific consumer and technology trends, including the most recent industry dynamics. These broadly cover but not limited to
North America, South America, and the Americas
Asia Pacific and Japan
Europe
Latin America
Middle East and Africa
The study offers data-driven insights and guidance of several aspects. Some of the more notable questions are:
What are the major recent trends that can influence the product life cycle and the RoI?
Which regulatory trends shape corporate-level, business-level, and functional-level strategies?
Which micromarketing initiatives of leading players will bring in investments?
What can be the best framework and tools for PESTLE analysis?
Which regions will witness rise in new opportunities?
Which are the game-changing technologies being used to capture new revenue streams in the near future?
Which operational and tactical frameworks are being adopted by various players in gaining customer loyalty?
What is the current and expected intensity of competition the market in the near future?
With a robust experience in creating exceptional market reports, Transparency Market Research has emerged as one of the trusted market research companies among a large number of stakeholders and CXOs. Every report at Transparency Market Research goes through rigorous research activity in every aspect. The researchers at TMR keep a close watch on the market and extract beneficial growth-boosting points. These points help the stakeholders to strategize their business plans accordingly.
TMR researchers conduct exhaustive qualitative and quantitative research. This research involves taking inputs from the experts in the market, focused attention on recent developments, and others. This method of research makes TMR stand out from other market research firms.
Here's how Transparency Market Research helps the stakeholders and CXOs through the reports:
Inculcation and Evaluation of Strategic Collaborations: The TMR researchers analyze recent strategic activities like mergers, acquisitions, partnerships, collaborations, and joint ventures. All the information is compiled and included in the report.
Perfect Market Size Estimations: The report analyzes the demographics, growth potential, and capability of the market through the forecast period. This factor leads to the estimation of the market size and also provides an outline about how the market will retrieve growth during the assessment period.
Investment Research: The report focuses on the ongoing and upcoming investment opportunities across a particular market. These developments make the stakeholders aware of the current investment scenario across the market.
Disclaimer: This market research study is an ongoing effort and extreme care has been taken to maintain the highest levels of accuracy at all stages. However, in the light of the rapidly evolving business dynamics, some region-specific or other segment-specific changes may take time to be part of the study.
Microwave Point-to-Point Radios Market