Lead Generation Solutions Market - Introduction
A lead generation solution is a method or strategy to engage and attract new potential customers for a company's products or services. Purchasing lists of names and cold-calling people at home used to be part of lead generation, but modern tools have made it feasible to produce leads based on specific information and criteria.
Businesses gather information about potential customers and tailor marketing strategies and sales pitches to their specific requirements. Lead generation solutions make the sales cycle more capable and improves new customer acquisition success rates.
Lead scoring is a means of assessing and prioritizing leads based on their value, allowing marketing and sales teams to focus on the most promising prospects rather than nurturing them all equally. Using a combination of implicit and explicit lead scoring, an organization conducts a meaningful review of potential consumers.
Increasing demand for lead generation solutions in different industries is expected to boost market growth during the forecast period.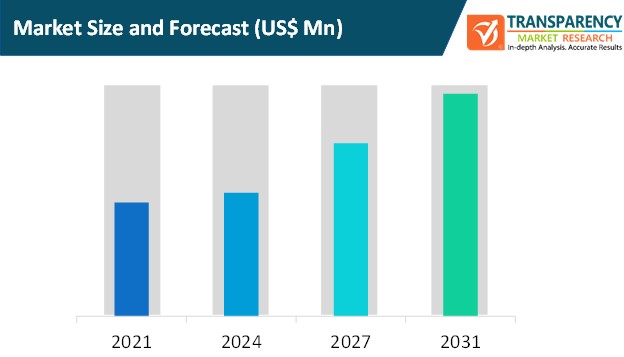 Key Drivers of the Lead Generation Solutions Market
Lead generation is the foremost part of the sales process that has evolved in recent years as sales and marketing landscapes have altered. Lead scoring and lead creation metrics can now be used to manage, monitor, and rate leads.
Implicit lead scoring takes into account how often and in what ways a potential lead interacts with the business. Implicit lead scoring can be measured through indicators, such as email marketing or visits to the company's website. It gives complete details of how much interest a potential lead has in the company.
Explicit lead scoring evaluates how closely a lead's profile matches the ideal customer's buyer persona. It is created by attracting potential consumers through several ways, developing connections, and determining whether leads are ready to move forward in the buying process.
High initial investment and lack of awareness among small & medium enterprises expected to hinder growth of the market
Small & medium-sized enterprises are budget constrained and cannot afford high initial investments to adopt outsourced cloud-based technologies, which restrains the market.
Lack of awareness about the benefits of lead generation solutions & process automation tools among small & medium enterprises is also expected to hamper the growth of the market.
Impact of COVID-19 on the Global Lead Generation Solutions Market
Most companies are adopting the work from home module during the pandemic period. Companies are decreasing their investment in new technologies and services to manage their profitability. Most small businesses closed their business units due to lack of funds to sustain in the market. Demand for lead generation solutions is thus decreasing during the COVID-19 lockdown situation but is expected to grow after the situation eases.
North America to Hold Major Share of the Global Lead Generation Solutions Market
In terms of region, the global lead generation solutions market can be divided into North America, Europe, Asia Pacific, Middle East & Africa, and South America.
North America holds a prominent share of the lead generation solutions market due to the presence of leading players and early adoption of advanced technologies and services in different industries in the region.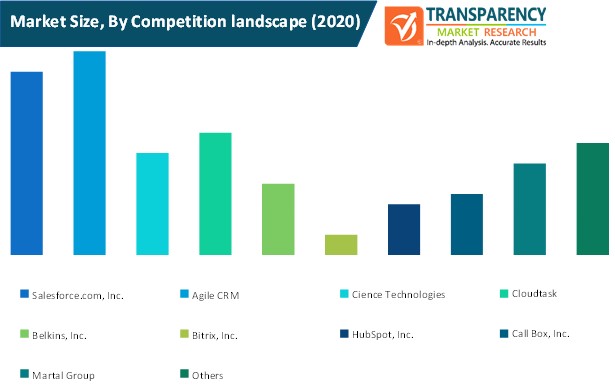 Key Players Operating in the Global Lead Generation Solutions Market
Salesforce.com, Inc. was incorporated in 1999 and is headquartered in California, U.S. It is a cloud computing company that offers business software on a subscription basis. It drives an enterprise's cloud computing solutions with a focus on customer relationship management.
Agile CRM was incorporated in 2012 and is headquartered in California, U.S. The company offers customer relationship management software and provides fully integrated sales, marketing, and service automation solutions for small businesses. It offers email campaign management tools, push notification, link page builder, and social selling tools.
Other key players operating in the global lead generation solutions market include CIENCE Technologies, Cloudtask, Belkins, Inc., Bitrix, Inc., HubSpot, Inc., Leadfeeder, WebiMax.com, Martal Group, and Call Box, Inc.
Global Lead Generation Solutions Market: Research Scope
Global Lead Generation Solutions Market, by Product
Global Lead Generation Solutions Market, by Enterprise Size
Large Enterprises
Small and Medium-sized Enterprises (SMEs)
Global Lead Generation Solutions Market, by Industry
Banking
Mortgage Origination Companies
IT & Telecom
Retail
Others
Global Lead Generation Solutions Market, by Region
North America
Europe

Germany
U.K.
France
Russia
Italy
Spain
Nordic
Rest of Europe

Asia Pacific

China
India
Japan
Australia
Singapore
Malaysia
South Korea
Rest of Asia Pacific

Middle East & Africa (MEA)

UAE
Saudi Arabia
South Africa
Rest of Middle East & Africa

South America

Brazil
Rest of South America