IoT in Utilities Market: Introduction
Presently, IoT is a highly innovative technology gaining popularity across the globe. IoT in utilities helps solve multiple issues such as inaccuracy in collecting vital data and catering to the rising demand for a particular utility.
Integration of IoT in utilities helps reduce the operation cost, and IoT is also utilized in the supply chain to increase the safety of customers and staff. The smart grid is adopted to avoid accidents and reduce risks associated with utility operations.
IoT in smart cities helps to build safe streets, smart buildings, and efficient utilities. Data is collected across connected microgrids and can be used to improve traffic flow, resident living standards, streamline public transportation, and improve city utility efficiency.
The adoption of IoT is expected to increase in various sectors such as manufacturing, electricity, and oil & gas. IoT sensors can improve energy and water generation and distribution to help utility providers cater to the increasing demand. Smart meters enable various industries to analyze power consumption and gain critical insights.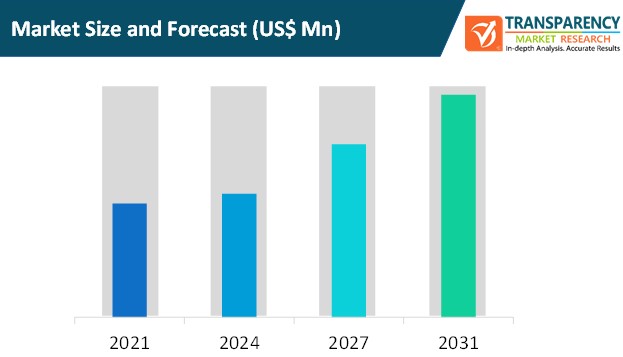 IoT in Utilities Market: Dynamics
IoT in Utilities Market: Key Drivers
Integration of IoT in utilities also helps transform services and increase economic value and safety to reach new sustainability goals
IoT in utilities offers a wide range of opportunities across the whole supply chain (water, gas, electricity, distribution network, energy generation, etc.) by employing usage analytics and smart metering to build a new business model
IoT in utilities works on sensor-based monitoring systems which optimize maintenance and help prevent expensive downtime and breakdown. The IoT technology brings automation to production, supply operations, and distribution, which in turn helps reduce labor costs.
Pairing different IoT utility sensors (electricity load, pipe pressure, water quality, etc.) with advanced analytics helps detect inefficiencies and resource waste with high accuracy and remove them before further issues are revealed
IoT provides better visibility for suppliers, consumers, and producers. Integrating sensor monitoring to grid operation managers gets a clear picture of asset performance. It helps deliver an informed decision by using a monitoring grid in real-time via control panels and dashboards to make an informed decision daily.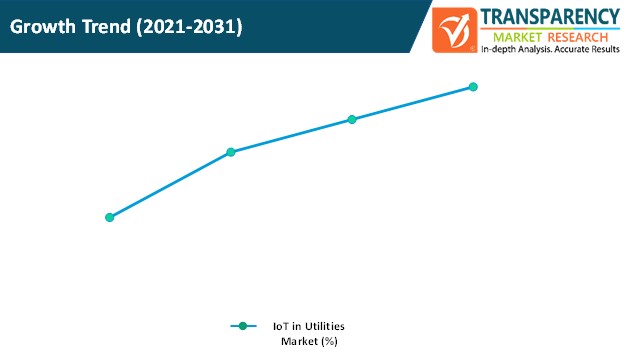 Impact of COVID-19 on IoT in Utilities Market
An increase in cases of COVID-19 across the globe is resulting in an economic slowdown. Developed countries are strongly affected by the pandemic. COVID-19 has a negative impact on the IoT market, as companies are decreasing their investment in new technologies and services to sustain themselves in the competitive market.
North America to Hold Major Share of IoT in Utilities Market
In terms of region, the global IoT in utilities market can be divided into North America, Europe, Asia Pacific, Middle East & Africa, and South America
North America dominated the global IoT in utilities market and held a notable share, primarily due to the presence of developed economies, such as the U.S. and Canada. Moreover, in North America, dedicated smart meter penetration and smart grid legislation have been adopted extensively, with many leading utilities achieving close to full deployment.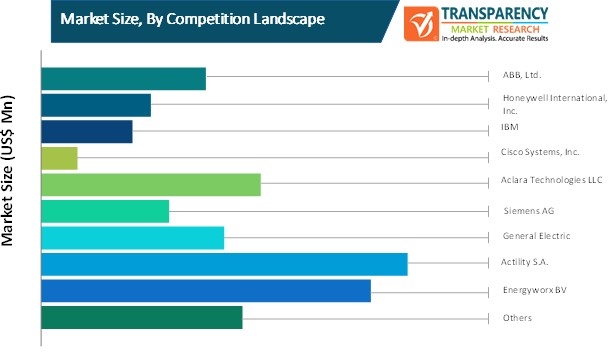 Key Players Operating in Global IoT in Utilities Market
ABB, Ltd. is a global supplier of automation products and electrical equipment. The company operates through various business segments such as industrial automation, electrification, smart machines, and robotics. ABB Ltd. also offers repairs, outsourcing services, and various consulting services. The company is focused on accelerating the industrial ecosystem for flexible wireless automation and enhance artificial intelligence technology and Industrial IoT in the future.
Honeywell International, Inc.
Honeywell International, Inc. offers automation and manufacturing to provide solutions in security, safety, and energy. The company uses its technology to improve the efficiency of products and processes. It has expertise in workplace and emergency management solutions. The company also offers security and control technologies for industrial, defense, and residential end-users. Honeywell International, Inc. has a strong presence globally to cater to each market-specific need.
Other key players operating in the IoT in utilities market include Huawei Technologies Co., Ltd., International Business Machines Corporation, Cisco Systems, Inc., Vodafone Group Plc, Aclara Technologies LLC, Rayven IT Solutions, LLC., Energyworx BV, Actility S.A., Siemens AG, Trilliant Networks, Inc., and General Electric.
IoT in Utilities Market: Research Scope
IoT in Utilities Market, by Component
Platforms
Solutions

Asset Monitoring Management
Safety and Security
Supervisory Control and Data Acquisition (SCADA)
Workforce Management
Network Management
Customer Information System (CIS) and Billing System

Services

Consulting
Integration and Deployment
Support and Maintenance
IoT in Utilities Market, by Application
Water and Wastewater Management
Utility Gas Management
Electricity Grid Management
IoT in Utilities Market, by Region
North America

U.S.
Canada
Rest of North America

Europe

Germany
France
U.K.
Italy
Rest of Europe

Asia Pacific

China
Japan
India
South Korea
Rest of Asia Pacific

Middle East & Africa

GCC
South Africa
Rest of Middle East & Africa

South America

Brazil
Rest of South America