Information Rights Management Market: Introduction
Information rights management (IRM) is a type of IT security solution designed to prevent unauthorized access to documents containing confidential information. Unlike traditional digital rights management (DRM), which is applied to mass-produced media such as songs and movies, IRM is applied to human-made documents, spreadsheets, and presentations. Information rights management prevents files from unauthorized viewing, copying, printing, deletion, forwarding, and editing.
Information rights management (IRM) usually encrypts files to enforce access policies. After encryption, further information rights management rules can be applied to a file to deny/ allow certain activities.
In some cases this means that files can only be viewed and the user cannot copy/paste the content in the document. In other cases, the information rights management rule can avoid a user from taking screenshots, editing, or printing the document.
Organizations can generate and apply custom information rights management (IRM) rules at the company, department, group, or user level based on data governance, compliance, and security requirements.
One of the most commonly cited benefits of IRM is that it maintains this protection even if files are shared with a third party. A user can be outside the corporate network, but IRM rules still protect the document. This means that IRM-stamped documents remain safe in any case where it is accessed.
IRM is an important aspect of monitoring business document files, including Excel spreadsheets, Word documents, and PowerPoint presentations.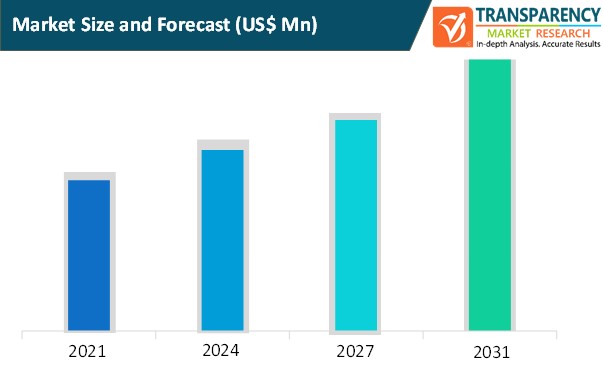 Global Information Rights Management Market: Dynamics
Global Information Rights Management Market: Key Drivers
The global information rights management (IRM) market is expected to experience rapid growth in the coming years due to the increasing demand for digital content management and security.
Additionally, digital content theft and digital piracy have increased with the expansion of technology and its accessibility, which is expected to propel the information rights management market during the forecast period.
In addition, strict regulations and compliance along with the introduction of digital rights management solutions in various vertical lines, increased use of wireless smart devices, and enhanced use of the Internet will further amplify the growth of the information rights management market.
The use of cloud-based and artificial intelligence technologies in various market sectors is expected to create lucrative opportunities for the information rights management (IRM) market.
However, this market is scarce due to the fact that unified solutions are offered, so end-users have to choose multiple solutions for complete security, which translates into high initial investment and high after-sales maintenance.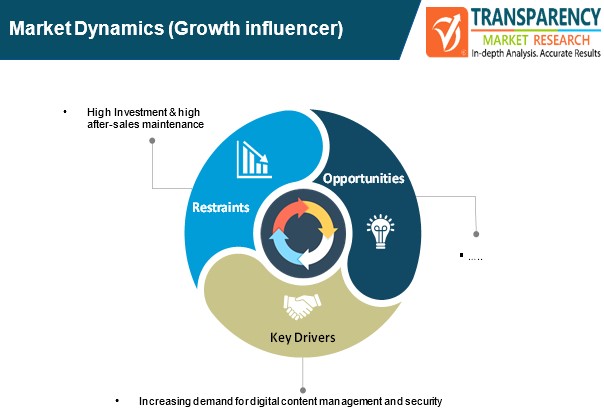 Impact of COVID-19 on the Global Information Rights Management Market
COVID-19 is having a huge impact on the global economy and on all industries around the world. Most companies had to cease all manufacturing operations, but lockdowns have now been lifted in many parts of the world. Many recovery regimes have been tried to find a reliable treatment for COVID-19. Currently, the approaches used by authorities are not mandatory by the WHO.
During the lockdown, adoption of IoT connections increased across sectors such as manufacturing, utilities, healthcare, and transportation. Therefore, demand for professional IoT services is growing. All of these factors are likely to drive the global information rights management market during the COVID-19 pandemic.
North America to Hold Major Share of the Global Information Rights Management Market
The global information rights management market can be divided into North America, Europe, Asia Pacific, Middle East & Africa, and South America.
North America is expected to have the largest share of the information rights management market during the forecast period. Companies in North America are expected to adopt information rights management solutions quickly due to the increase in information breaches and data loss. Growing research and development (R&D) activities and technology-based companies in the region have also created substantial opportunities for information solutions.
The market in Asia Pacific (APAC) is expected to expand at the highest CAGR during the forecast period, and several factors are expected to drive the impressive growth of the market in the APAC region.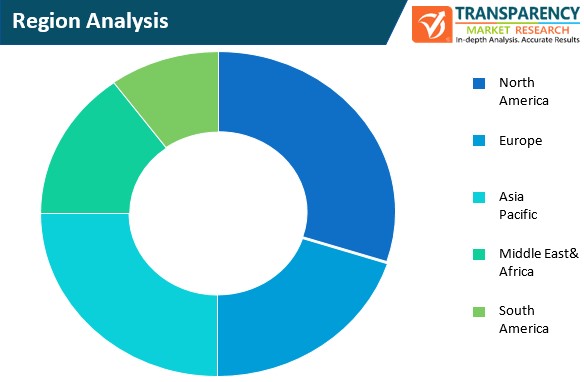 Global Information Rights Management Market: Competition Landscape
Various key players such as Oracle Corporation and FileOpen are active in the information rights management market.
Oracle IRM delivers an information security solution that uses encryption to "seal" emails and documents. Access to decryption keys is controlled so that only legal end-users can access and use sealed emails and documents, regardless of where they are saved or used.
FileOpen Document Rights Management is an elastic SaaS system for authenticating and encrypting digital documents on a large scale.
Key players operating in the global information rights management market include:
Adobe Inc.
Microsoft Corporation
Oracle Corporation
NextLabs
OpenText Corporation
Vitrium Systems Inc.
Citrix Systems, Inc.
Intralinks Holdings, Inc.
LockLizard Limited
FileOpen Systems Inc.
InfoSaaS
Traxion
Seclore Technology
Trunomi
Global Information Rights Management Market: Research Scope
Global Information Rights Management Market, by Component
Global Information Rights Management Market, by Deployment
Global Information Rights Management Market, by Enterprise Size
Small and Medium Enterprise
Large Enterprises
Global Information Rights Management Market, by End-user
Banking, Financial Services, and Insurance (BFSI)
Research and Publications
Education
Law
Healthcare and Pharmaceuticals
Government
Software and Technology
Manufacturing
Others (Retail, and Media & Entertainment)
Global Information Rights Management Market, by Region
North America

U.S.
Canada
Rest of North America

Europe

Germany
France
U.K.
Italy
Rest of Europe

Asia Pacific

China
Japan
India
South Korea
Rest of Asia Pacific

Middle East & Africa

GCC
South Africa
Rest of the Middle East & Africa

South America

Brazil
Rest of South America
This intelligence report by TMR is the outcome of intense study and rigorous assessment of various dynamics shaping the growth of the market. TMR nurtures a close-knit team of analysts, strategists, and industry experts who offer clients tools, methodologies, and frameworks to make smarter decisions. Our objective, insights, and actionable analytics provide CXOs and executives to advance their mission-critical priorities with confidence.
The scrutiny of the various forces impacting the dynamics of the market, and key and associated industries, guides enterprises in understanding various consumer propositions. Our clients leverage these insights and perspectives to enhance customer experience in the fast-paced business environment.
All our insights and perspectives are broadly based on 4 Pillars or Stages: ASBC-S, which offer an elaborate and customizable framework for the success of an organization. The essence and the roles of these in organizational successes are highlighted below:
Agenda for CXOs: TMR, through the study, sets the tone for agendas that are pertinent to CEOs, CFOs, CIOs, and other CXO executives of businesses operating in the market. The perspectives help our clients to bridge the gap between agenda and action plan. TMR strives to offer guidance to CXOs to undertake mission-critical activities empowered by various business analysis tools, and boost the performance of the organizations. The perspectives guide you to decide on your own marketing mix that align well with the policies, visions, and mission.
Strategic Frameworks: The study offers how organizations are setting both short-term and long-term strategic plans. Our team of experts collaborate and communicate with you to understand these to make your organizations sustainable and resilient during tough times. The insights help them decide sustainable competitive advantage for each business units.
Benchmarking for Deciding Target Markets and Brand Positioning: The assessments in the study provides a scrutiny of marketing channels and marketing mix. Our various teams work synergistically with you to help identify your actual and potential direct, indirect, and budget competition areas. Additionally, the study helps you decide most effective budgets for various processes and promotional activities. Furthermore, the study guides you to set benchmarks for integrating people and processes with the 4Ps of marketing. Eventually, this will empower you to find out unique propositioning strategies and niches.
Business Composability for Sustainability (C-S): Constant strategy planning for sustainability characterizing our C-S framework in the report has become more relevant than before in the face of disruptions caused by pandemics, recessions, boom and bust cycles, and changing geopolitical scenario. The TMR study offers a high level of customization to help you achieve business composability. Composable enterprises are increasingly gaining the attention of CXOs in order to help them combat market volatility. Our analysts and industry experts help you wade through such uncertainties and guide you to become a smart sustainable business in entirety.
The study presents scrutiny of region-specific consumer and technology trends, including the most recent industry dynamics. These broadly cover but not limited to
North America, South America, and the Americas
Asia Pacific and Japan
Europe
Latin America
Middle East and Africa
The study offers data-driven insights and guidance of several aspects. Some of the more notable questions are:
What are the major recent trends that can influence the product life cycle and the RoI?
Which regulatory trends shape corporate-level, business-level, and functional-level strategies?
Which micromarketing initiatives of leading players will bring in investments?
What can be the best framework and tools for PESTLE analysis?
Which regions will witness rise in new opportunities?
Which are the game-changing technologies being used to capture new revenue streams in the near future?
Which operational and tactical frameworks are being adopted by various players in gaining customer loyalty?
What is the current and expected intensity of competition the market in the near future?
Disclaimer: This market research study is an ongoing effort and extreme care has been taken to maintain the highest levels of accuracy at all stages. However, in the light of the rapidly evolving business dynamics, some region-specific or other segment-specific changes may take time to be part of the study.
Information Rights Management Market