Global Hyper Automation Market: Introduction
Hyper automation is end-to-end automation within an enterprise, made possible by integration of multiple technologies such as robotic process automation, machine learning, artificial intelligence, cloud computing, edge computing, and many more. Hyper automation does not mean 100% automation within the enterprise as it requires collaboration between humans to implement the logic and the task.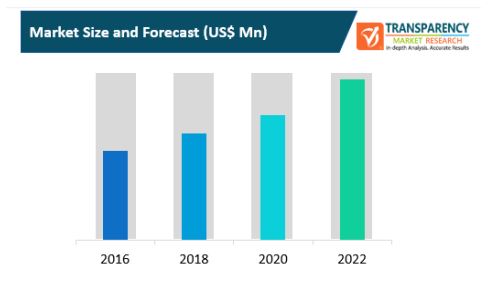 Request a sample to get extensive insights into the Hyper Automation Market
Global Hyper Automation Market – Dynamics
Increase in Adoption of Cloud-based Technologies
In the current scenario, adoption of cloud-based technology has increased extensively across the globe. Cloud-based deployment of software is expected to hold approximately 80% share of the global information & communication technology industry by 2023. Companies are increasing investment in cloud technology with the increasing need to effectively operate IT resources and enhance data storage efficiency. Hyper automation has resulted in exponential increase in data generation due to integration of ML, AI, and RPA in the enterprise workflow. Focus on reducing the data storage and maintenance cost is leading to the increasing adoption of cloud-based technology, thus driving the hyper automation market.
Increasing Need to Reduce Operational Cost
Organizations are increasingly seeking to reduce the operational cost to survive in this competitive environment. Financial institutions, retail enterprises, and many other industries are eliminating manual operational work and shifting to workflow automation. Hyper automation drastically eliminates manual work and reduces the labor cost. Labor cost is one of the major costs incurred by organizations to maintain and manage IT resources.
Cloud Security and Network Transmission Issues
To reduce the overall cost, hyper automation relies heavily on cloud-based services and are susceptible to service impairment or control loss, data leakage, service loss including service interruption, or in worse cases, monetary loss. Hyper automation requires strong network as well as communication services to operate efficiently. In regions such as South America, Asia Pacific, and Middle East & Africa, the average network communication is not compatible to adopt hyper automation in SMEs. The limited quality of network communication service as well as risk of security is restraining the growth of the market.
North America to Dominate the Global Hyper Automation Market
In terms of region, the global hyper automation market can be divided into North America, Europe, Asia Pacific, South America, and Middle East & Africa. North America is expected to dominate the hyper automation market during the forecast period due to strong adoption of machine learning, artificial intelligence, and robotic process automation within enterprises.
COVID-19 Impact on the Global Hyper Automation Market
The COVID-19 pandemic is expected to moderately impact the global hyper automation market for a short-term period. Lockdowns have resulted in total shutdowns, and companies are likely to resist in investing in new technology due to the expected economic depression across the globe. Hyper automation requires huge initial capital investment and due to the economic depression in year 2020, it is expected that business owners will be skeptical about new investment for the years 2020 and 2021.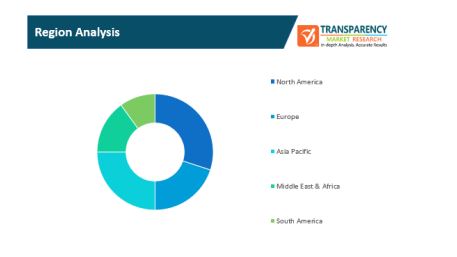 To understand how our report can bring difference to your business strategy, Ask for a brochure
Global Hyper Automation Market – Competition Landscape
In May 2020, UiPath, the leading enterprise Robotic Process Automation (RPA) software company launched an end-to-end hyper automation platform, that will enable employees to both engage in the automation process and benefit from working alongside robots every day.
UiPath
UiPath was founded in year 2005. UiPath initially started by outsourcing automation libraries and software to some of the world's biggest companies. In 2015, the company launched free courses for UiPath Academy and started teaching RPA to over 35,000 now certified developers, propelling exponential growth. In the current market scenario, the company has 7,000+ enterprise customers and has raised over US$1Bn to a valuation of US$10.2 Bn.
Global Hyper Automation Market: Segmentation
The global hyper automation market can be segmented based on:
Deployment
Industry
Region
Global Hyper Automation Market, by Deployment
Based on deployment, the global hyper automation market can be divided into:
Global Hyper Automation Market, by Industry
In terms of industry, the global hyper automation market can be segregated into:
Banking, Financial Services & Insurance
Telecom & Information Technology (IT)
Manufacturing
Construction
Wholesale Distribution
Non-profit Organizations
Chemicals
Food and Beverage
Retail
Others (Hospitality, Government, and Public Sector, etc.)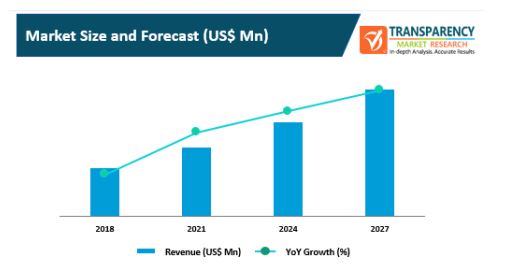 Disclaimer: This ongoing market research study is a meticulously planned activity where a broad array of factors and aspects that shape the marketing environment and industry are taken into account. However, keeping in mind the constantly changing nature of business dynamics and changing strategic intents, we are always actively making iterations and modifications in our approaches. As always, we are ready to tailor our insights and guidance to suit your requirements. Engage with us to know what more is there for your CXOs.