Healthcare RTLS Market: Introduction
RTLS, also known as real-time location systems have become an essential component of many existing universal location-aware systems. It is used to provide real-time tracking and management of patients, staff, and medical equipment in a hospital.
Global Positioning System (GPS) is fairly successful as an outdoor real-time locating system, but it fails indoors in tracking real-time location, and so RTLS technology is used as an indoor tracking system.
Healthcare RTLS consists of specialized fixed receiver or location sensors (reader), receiving a wireless signal from small ID tags; the tags are attached to the object, to determine where the tag entities are located within an outdoor or indoor space
The healthcare RTLS market is projected to expand at a rapid pace during the forecast period, due to advancement in technologies and increasing adoption of real-time location tracking system in healthcare systems across the globe.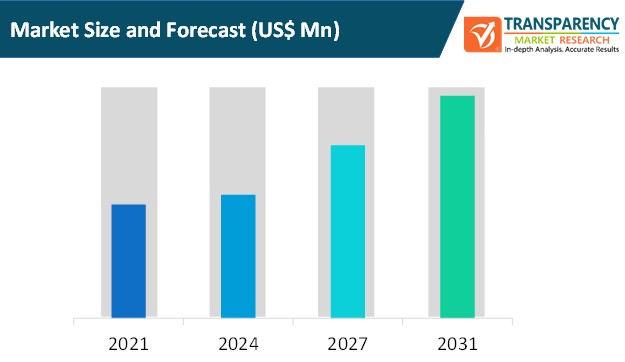 Healthcare RTLS Market: Dynamics
Healthcare RTLS Market: Key Drivers
Healthcare RTLS is used to develop the workflow and enhance hospital management. In RTLS, hardware and software are used to track the data. Hardware components such as sensors, readers, RFID tags, and trackers are used in the system.
In healthcare RTLS, a tag is provided to the patient or object that can to be tracked by the authorize person on his monitor/screen on the receiving site. The link between the patient/asset is established using various technologies such as Bluetooth Low Energy, RFID, and Wi-Fi, besides others.
Zigbee is an important technology because it provides communication between a reader and a tag with much accuracy and at a lower rate. Healthcare RTLS also monitors staff location and environmental conditions accurately.
Technological advancement in healthcare RTLS such as the development of hardware components and software interface is expected to create demand for healthcare RTLS during the forecast period.
However, high capital investment for healthcare RTLS is expected to hamper the market during the forecast period.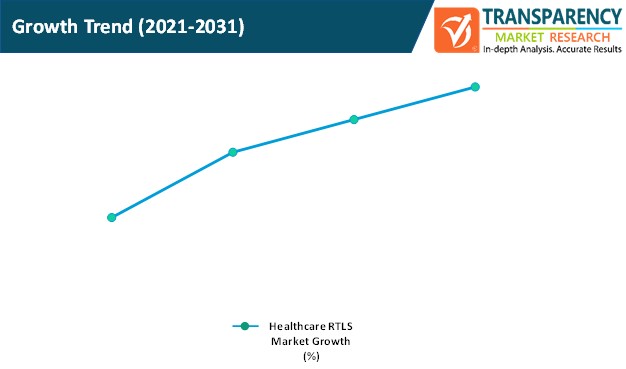 Impact of COVID-19 on the Healthcare RTLS Market
Increasing cases of COVID-19 across the globe is resulting in economic slowdown. COVID-19 has a positive impact on the healthcare RTLS market. The outbreak of COVID-19 has led the rise for RTLS solutions and the expansion of new products, which is expected to positively impact the market in the long run.
North America to Hold Major Share of the Healthcare RTLS Market
In terms of region, the healthcare RTLS market can be divided into North America, Europe, Asia Pacific, Middle East & Africa, and South America.
North America dominated the healthcare RTLS market in 2020. The U.S. is a key market in terms of adoption of new technologies. Strong financial position enables the country to invest heavily in the adoption of leading tools and technology to ensure business operations.
The healthcare RTLS market in Asia Pacific is projected to expand at a rapid pace during the forecast period. Hospitals in India and China are seeing huge demand for healthcare RTLS solutions to optimize resource utilization and operations.
Healthcare RTLS Market: Competition Landscape
Several local, regional, and international players are active in the healthcare RTLS market with a strong presence. Rapid technological advancements have created significant opportunities in the global healthcare RTLS market.
Key Players Operating in the Healthcare RTLS Market Include:
Zebra Technologies Corp.
Teletracking Technologies, Inc.
Impinj, Inc.
Intelligent InSites
Stanley Healthcare
Aruba (Hewlett Packard Enterprise Development LP)
Sanitag
Midmark Corporation
Sonitor Technologies
Healthcare RTLS Market: Research Scope
Healthcare RTLS Market, by Device
Hardware
Services
Software
Healthcare RTLS Market, by Technology
RFID
GPS
Wi-Fi
UWB
Bluetooth
Others
Healthcare RTLS Market, by Facility Type
Hospital and Healthcare Facilities
Senior Living Centers
Healthcare RTLS Market, by Application
Patient and Staff Tracking
Inventory and Asset Tracking
Environment Monitoring
Access Control and Security
Supply Chain Management and Operation Automation
Others
Healthcare RTLS Market, by Region
North America

U.S.
Canada
Rest of North America

Europe

Germany
France
U.K.
Italy
Rest of Europe

Asia Pacific

China
Japan
India
South Korea
Rest of Asia Pacific

Middle East & Africa

GCC
South Africa
Rest of Middle East & Africa

South America

Brazil
Rest of South America
Interested in this report?
Get a FREE Brochure now!