Electromagnetic Simulation Software Market: Introduction
Electromagnetic simulation is an innovative technology for simulating electromagnetic devices built on different simulation techniques. In the field of electronics, electromagnetic simulation is mostly used by engineers and designers.
Electromagnetic simulation software allows engineers to examine the electromagnetic properties of whole systems or components efficiently. The software poses various advantages such as wide frequencies range and electrically huge structures with very fine detail.
Electromagnetic simulation software is a game-changer when it comes to reducing the cost and time of bringing a product to market, not just in high tech industries of electronics, but also in transportation, defense, life science, and aerospace. Electromagnetic simulation software analysis ranges from individual components such as sensors, antennas, and chips, to entire devices, including MRI, smartphones, and aircraft.
The electromagnetic simulation software process is majorly adopted by the electronics and telecommunication industry to improve operational efficiency and compliance management. Increasing demand for electromagnetic simulation software in different industries is expected to boost market growth during the forecast period.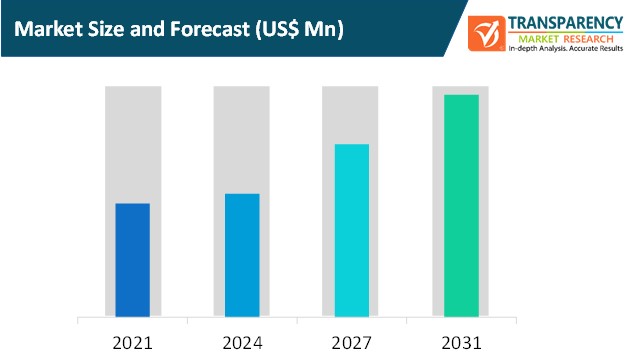 Electromagnetic Simulation Software Market: Dynamics
Electromagnetic Simulation Software Market: Key Drivers
Electromagnetic simulation software provides complete workflow for the design and optimization of RF and microwave components. Dedicated simulation technology simplifies tuning, synthesis, and analysis of microwave filters.
Electromagnetic simulation software combines with electromagnetic field simulators with harmonic balance and transitory circuit programs.
Electromagnetic simulation software uses the MoM algorithm mostly to simulate the electromagnetic effects of dielectric and metallic structures. The software is used for antenna design and placement on airplanes, boats, cars, and missiles. The simulator also aims for electromagnetic compatibility testing for transmission lines.
However, small & medium-sized enterprises are budget constrained and cannot afford high initial investments for adopting electromagnetic simulation software, which restrains the market.
Lack of awareness about the benefits of electromagnetic simulation software & process automation tools among small & medium enterprises is also expected to hamper the growth of the market.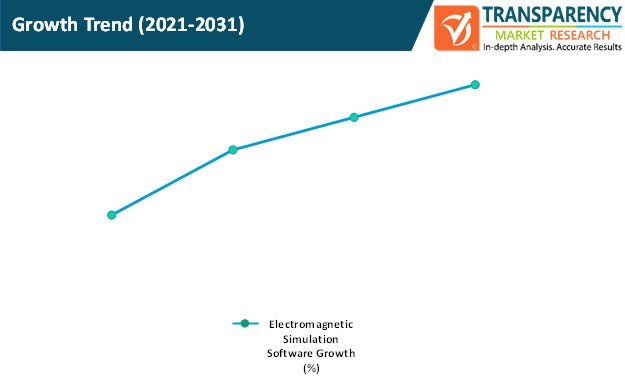 Impact of COVID-19 on the Electromagnetic Simulation Software Market
Most companies are adopting the work from home module during the pandemic period. Companies are decreasing their investment in new technologies and services to manage their profitability. Most small businesses closed their business process due to lack of funds to sustain in the market.
Demand for electromagnetic simulation software is decreasing during the COVID-19 lockdown situation but is expected to grow after the situation eases due to an increase in dependency of commercial sectors and services.
North America to Hold Major Share of the Electromagnetic Simulation Software Market
In terms of region, the global electromagnetic simulation software market can be divided into North America, Europe, Asia Pacific, Middle East & Africa, and South America.
North America holds a prominent share of the electromagnetic simulation software market due to the presence of leading players and the early adoption of advanced technologies and services in different industries in the region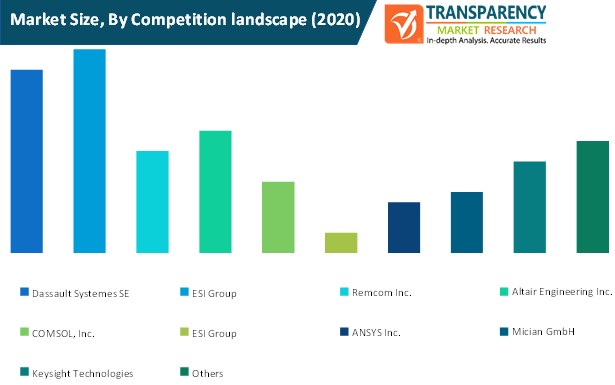 Key Players Operating in the Global Electromagnetic Simulation Software Market
Dassault Systemes SE was incorporated in 1981 and is headquartered in Velizy-Villacoublay, France. The company is a global leader in providing software application services designed to support clients' company improvement processes. The company deals in 3D digital mock-up, 3D design software, and product life cycle management. The company's top-line growth largely depends on mobility, aerospace, industrial equipment, and the defense industry.
ESI Group was incorporated in 1973 and is headquartered in Rungis, France. The company develops, designs, and sells virtual prototyping software. It provides a solution in virtual engineering that simulates the manufacturing process for sheet materials, composite, casting, sheet materials forming, assembly, and welding. The company provides software solutions that include 3D immersive design reviews, optimizes assembly and disassembly sequences, and supports documentation and workflow training/animation.
Other key players operating in the global electromagnetic simulation software market include Remcom, Inc., Empire (IMST GmbH), Altair Engineering, Inc., WIPL-D d.o.o., Mician GmbH, Sonnet Software, Inc., ElectroMagneticWorks, Inc., COMSOL, Inc., Keysight Technologies, ANSYS, Inc., and Cadence Design Systems, Inc.
Electromagnetic Simulation Software Market: Research Scope
Electromagnetic Simulation Software Market, by Component
Software

Circuit Simulator
Field Simulator

Services

Professional Services

Consulting
Support & Maintenance

Managed Services
Electromagnetic Simulation Software Market, by Frequency
Low Frequency
High Frequency
Electromagnetic Simulation Software Market, by Application
Antenna Design and Analysis
Mobile Device
Automotive Radar
Biomedical
Wireless Propagation
Others
Electromagnetic Simulation Software Market, by Region
North America

U.S.
Canada
Rest of North America

Europe

Germany
France
U.K.
Italy
Rest of Europe

Asia Pacific

China
Japan
India
South Korea
Rest of Asia Pacific

Middle East & Africa

GCC
South Africa
Rest of Middle East & Africa

South America

Brazil
Rest of South America
Interested in this report?
Get a FREE Brochure now!