Digital Mailroom Services Market - Introduction
A digital mailroom services defined as the automation of inbound mail and outbound mail. Digital mailroom services uses intelligent technique for document creation and processing. Later this document aligned with document capture, document scanning, and postal payment technology and many more. It has been witnessed that traditional mailrooms are filled with lots of errors whereas this problem was encountered in the automated mailrooms. This implies digital mailroom services allow company to merge paper and electronic mail, so data is processed and available at the same time.
The rising government regulation for data security is one of the major factor drives the demand for digital mailroom services during forecasted period. The GDPR policy and the Data Protection Act, continues puts pressure on companies for conducting more periodic cybersecurity tests and adopts automation technique for data security. Owing to this company are implementing digital mail room services in the business as it helps business to secure their confidential data from theft. A digital mailroom allows business to direct all incoming mail to a controlled PO box and then transported to a secure document processing facility for preparation, scanning , indexing ,digitally.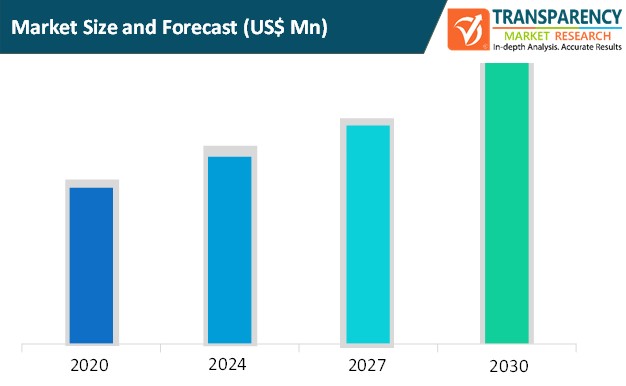 Key Drivers of the Digital Mailroom Services Market
The growing concern of organizations for improving the efficiency of workers is the key factor driving the growth of the digital mailroom service market. The major benefits of adopting digital mailroom services in the organization are that it reduces overhead cost, saves time, and minimize errors. All these factors, result in enhancing the productivity of the workers. For instance, Cleardata is known for offering digital mailroom service that help business to transform the office the paperless.
The growing concern for minimizing the consumption of paper is a prominent factor that drives the demand for digital mailroom services. The upsurge in urbanization tends to increase the volume of paper waste, globally. For instance, according to the municipal solid waste (MSW), in 2012 the urban population produced 1.3 billion tons which rose to 2.2 billion tons in 2025.
However, lack of awareness about digital mailroom services is expected to hamper the growth of the digital mailroom services market.
Impact of COVID-19 on the Global Digital Mailroom Services Market
Due to the Covid-19 pandemic outbreak, companies shifted to work from home policy which has increased the selling of smartphones, laptops, and dongles significantly. Due to this fact, business are enforce to shift from traditional mail services to digital mailroom services. Digital mailroom services time-consuming searches in the stacks of papers and minimize all the issues related to lost or missed documents. With digital mail room services the information are transfer quickly to all employees remotely without wastage of time. From above facts, it can be stated that demand for digital mail room services grow rapidly in the coming years.
North America holds a prominent share of the digital mailroom services market due to the growing automation in various vertical, which has resulted in increasing demand for digital mailroom services. It has been observed that streamlining of delivery process has increased the ability of workers with less hassle. For time-sensitive mail, a receipt is part of the package, with less effort, the mailroom services provider delivers all mail to the right person or team. This implies that digital mail room services will allow business to increase productivity of the employee.
The Asia Pacific digital mailroom service market is expected to grow at the highest CAGR during the forecast period. Factors attributes growth for the market are digitalization, rising technical innovations, digitalization, and growing concern of companies for maximizing their return on investment (ROI).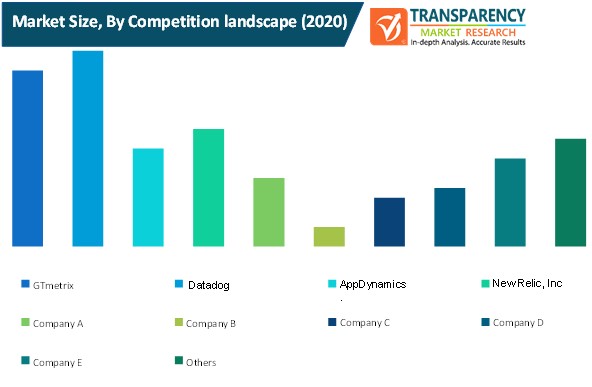 Key Players Operating in the Global Digital Mailroom Services Market
Companies operating in the digital mailroom services market are increasingly investing in research and development and adopting various strategies that result in fuelling demand for digital mailroom services. The digital mailroom services market is highly fragmented with the presence of numerous manufacturers in both developed and developing regions. Key players operating in the global digital mailroom services market include:
DATAMARK, Inc
Swiss Pass Solutions
Kofax's
LogicMonitor Inc.
Xerox
Edmgroup
Accesscorporation
Konica Minolta
Datamark
Data Capture Solutions
MetaSource
Global Digital Mailroom Services Market: Research Scope
Global Digital Mailroom Services Market, by Mail Format
Physical Mail
E-Mail
Faxes
Social Media
Web Forms
Others.
Global Digital Mailroom Services Market, by Type
Digital mailroom outsourcing off-site services
Digital mailroom outsourcing on-site services
Global Digital Mailroom Services Market, by Type
Global Digital Mailroom Services Market, by Type
Omni-Channel Input Services
Omni-Channel Output Services
Global Digital Mailroom Services Market, by End-User
BFSI
Transportation & Logistics
Retail & E-commerce
Automotive
Insurance
Government
Energy & Utilities
Healthcare
Others
Global Digital Mailroom Services Market Segmentation, by Region
North America
Europe

Germany
U.K.
France
Russia
Italy
Spain
Rest of Europe

Asia Pacific

China
India
Japan
Australia
Singapore
Malaysia
South Korea
Rest of Asia Pacific

Middle East & Africa (MEA)

UAE
Saudi Arabia
South Africa
Rest of Middle East & Africa

South America

Brazil
Argentina
Rest of South America
Alternative Keywords
Digital Services
Postal Services
Digital Messaging Services