Deep Tech Market: Introduction
Deep technology (Deep Tech), also known as the hard tech, is based on scientific advances or engineering innovation and discoveries. Its basics focus is to pioneer new solutions that solve major issues, including climate change, chronic disease, food production, and clean energy.
Business models of companies engaged in Deep Tech are based on high-tech innovation using the latest technological advances in multiple areas. Deep Tech creates a platform technology that jumpstarts new industries and solves current bottlenecks in traditional sectors.
Deep Tech has the power to bring changes in technological fields. It connects cutting-edge technologies to build tangible societal shifts and never has it been more relevant.
Deep Tech uses a built-in inventory control module that provides real-time information on terminals as well as the hardware configuration and any other business software such as anti-virus systems to streamline terminals updates.
Deep Tech is being majorly adopted in life science industries to improve AI diagnosis. Increasing demand for Deep Tech is expected to boost the market during the forecast period.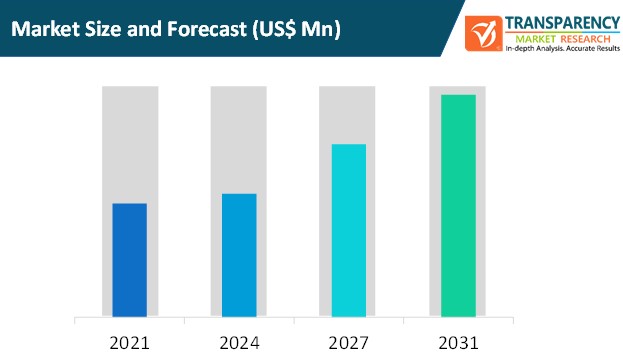 Deep Tech Market: Dynamics
Deep Tech Market: Key Drivers
Companies engaged in Deep Tech are providing solutions to the energy power sector to upgrade the current technology by using avant-garde technology in order to examine hydropower generation and to increase the efficiency of solar and wind energy
Deep Tech is also employed in the food and agriculture sectors. It provides solutions that can prompt a shift from traditional farming practice of the industrial period toward more sustainable methods of production. Various technologies are utilized like blockchain, big data, and biotechnology to improve interconnected farming systems with highly exact predictive capabilities that enable farmers to harvest and grow their crops for optimal efficiency, yield, and resilience.
Lack of awareness about the benefits of Deep Tech services and process automation tools among small & medium enterprises is also expected to hamper the market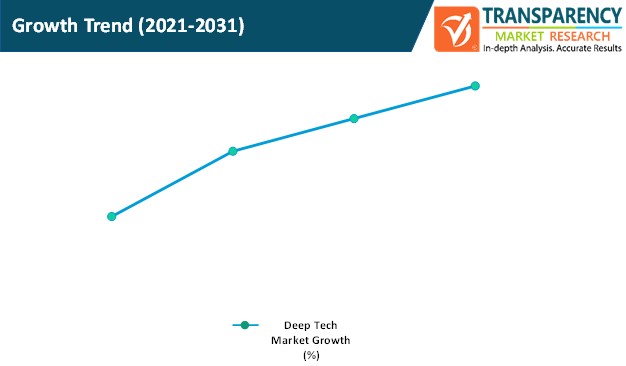 Impact of COVID-19 on Deep Tech Market
Most companies are adopting the work from home module during the pandemic period. Companies are decreasing their investment in new technologies and services to manage their profitability. Most small businesses closed their business process due to lack of funds to sustain in the market.
Demand for Deep Tech is decreasing during the COVID-19 lockdown situation; however, it is expected to increase after the pandemic situation due to an increase in dependency of commercial sectors and services
North America to Hold Major Share of Global Deep Tech Market
In terms of region, the global deep tech market can be divided into North America, Europe, Asia Pacific, Middle East & Africa, and South America
North America dominated the global Deep Tech market in 2020. The U.S. is a key market in the adoption of new technologies. Strong financial position enables the country to invest heavily in the adoption of leading tools and technologies to ensure business operations.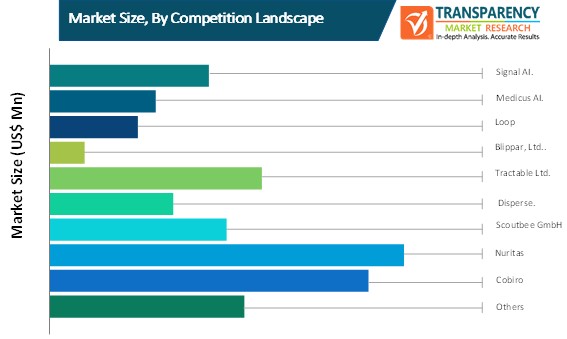 Key Players Operating in Global Deep Tech Market
Signal AI was incorporated in 2013 and is headquartered in London, U.K. The company provides a platform for market intelligence and media monitoring. The platforms offer real-time alerts, AI-powered search, sentiment analysis, and insights dashboards. The company aims to provide services for augmented reality across strategic communication and PR, supply chain risk, ESG performance, and other use cases.
.Medicus AI was incorporated in 2015 and is headquartered in Wien, Austria. The company develops an artificial intelligence-based platform that explains and takes medical reports and blood tests. The company also provides actionable recommendations, personalized health tips and lifestyle coaching.
Other key players operating in the deep tech market include loop, Blippar Ltd., Tractable Ltd., Disperse, Scoutbee GmbH, Nuritas, Merantix AG, Cambridge Quantum Computing, A notherBrain, Arago and Cobiro.
Deep Tech Market: Research Scope
Deep Tech Market, by Technologies
Big Data
Artificial Intelligence and Machine Learning
Language Processing
Robotics
Vision and speech algorithm
Quantum Computing
Photonics and Electronics
Deep Tech Market, by Enterprise Size
Deep Tech Market, by End-user
BFSI
IT & Telecommunication
Automotive
Healthcare
Agriculture
Others
Deep Tech Market, by Region
North America

U.S.
Canada
Rest of North America

Europe

Germany
France
U.K.
Italy
Rest of Europe

Asia Pacific

China
Japan
India
South Korea
Rest of Asia Pacific

Middle East & Africa

GCC
South Africa
Rest of Middle East & Africa

South America

Brazil
Rest of South America
Interested in this report?
Get a FREE Brochure now!