Global Broadcast Monitoring Systems Market: Introduction
Broadcast monitoring systems can be defined as platforms specific to broadcast monitoring, which have dedicated software suites for monitoring the content of electronic media i.e. television and radio. Broadcasters, governments, and media agencies are major end–users of broadcast monitoring systems. They uses this platform for recording and monitoring purposes.
Generally, these systems are used for monitoring of broadcast programs, political events, news gathering, and security. Broadcast monitoring systems facilitate remote management of television and radio transmitter systems.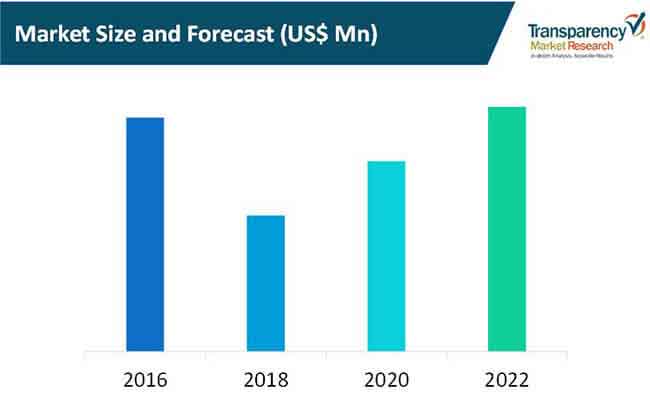 Global Broadcast Monitoring Systems Market Dynamics
Increasing Need for Digital Platform and Monitoring the Digital content is driving the Growth of the Market
Increased Scope for Public Relations via Digital Platforms
The scope for digital media and digital platforms has increased across the globe. With this, there has been increase in the negative digital content that can easily influence people and lead to adverse results. In order to control, monitor, and record this negative digital content, broadcast monitoring systems are increasingly being adopted. Major end-users of broadcast monitoring systems are governments, regulatory bodies related to media, and broadcasters. Broadcast monitoring systems have helped governing bodies monitor the content in such a way that the influence of negative digital content is minimized.
Rising Need to Monitor Radio or TV Broadcast Content at Remote Locations
With increase in the adoption of digitization across the globe, there has been rise in the need for monitoring of digital content in remote areas where people can be influenced easily. Governments of countries across the globe, specifically in Europe and Asia Pacific, are aggressively adopting broadcast monitoring systems. Countries in Europe and Asia Pacific are witnessing increased activities of terrorism through digital media. Thus, growing need for eliminating negative content from remote locations is driving the demand for broadcast monitoring systems.
Constant Increase in the Data Breach and Privacy Concern over the Data of an Individual is Restricting the Growth of the Market.
Privacy and Data Breach Issues
Use of broadcast monitoring systems hampers the privacy of an individual, as these systems have a major functionality of recording and monitoring of digital content being viewed from any location. Across the globe, privacy is a big issue, which needs to be maintained by governing bodies. With the use of broadcast monitoring systems, the probability of breaching an individual's private data has risen. Due to the privacy issue, the global broadcast monitoring systems market is likely to be restrained in the near future.
Europe Expected to Dominate Global Broadcast Monitoring Systems Market
In terms of region, the global broadcast monitoring systems market can be divided into North America, Europe, Asia Pacific, South America, and Middle East & Africa. Europe is expected to dominate the global broadcast monitoring systems market during the forecast period, as the number of digital content users as well as activities of terrorism are continuously increasing in Europe.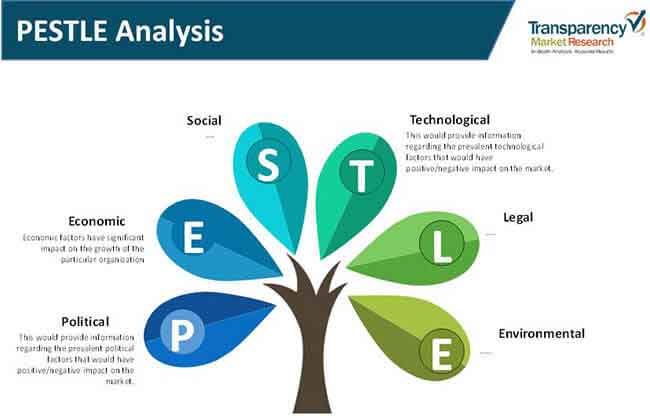 Global Broadcast Monitoring Systems Market – Competition Landscape
In October 2018, VRec, a multi-channel recording automation software, was launched by Stream Labs at the Broadcast India Show–2018. A major feature of the software is to monitor and analyze the broadcast quality of TV and radio channels.
JAF International, Inc.
Established in 2008, JAF International, Inc. is headquartered in Fremont, California (the U.S.).The company is focused on providing of advanced, custom-configured networking, computing and storage solutions to customers in sectors such as manufacturing, education, government, healthcare, corporate, and OEM. The company provides solutions regarding rack integration, networking, computing, storage, OEM, and broadcast. The company is being named as Actus Broadcast Monitoring System.
NFB Consulting LLC.
Founded in 1994, NFB Consulting LLC. has developed a platform called Axess. Axess software and suite of products are designed to automate operations and control and monitor all devices and systems across a network. The company currently serves customers in the U.S., Australia, and 13 other countries and provides multiple network monitoring and management solutions to power, telecommunications, and infrastructure sectors.
Global Broadcast Monitoring Systems Market: Segmentation
The global broadcast monitoring systems market can be segmented based on:
Component
Media Type
End-user
Region
Global Broadcast Monitoring Systems Market, by Component
Based on component, the global broadcast monitoring systems market can be divided into:
Hardware
Software
Services
Global Broadcast Monitoring Systems Market, by Media Type
In terms of media type, the global broadcast monitoring systems market can be segregated into:
Global Broadcast Monitoring Systems Market, by End-user
In terms of end-user, the global broadcast monitoring systems market can be segregated into:
Broadcasters / Network Providers
Ad Agencies
Governments
Others (Cable/Satellite/IPTV Providers)
Regional analysis of the global broadcast monitoring systems market includes:
North America

U.S.
Canada
Mexico
Rest of North America

Europe

Germany
U.K.
France
Russia
Italy
Spain
Nordics
Rest of Europe

Asia Pacific

China
India
Japan
Australia
Singapore
Malaysia
South Korea
Rest of Asia Pacific

Middle East & Africa

UAE
Saudi Arabia
South Africa
Rest of Middle East & Africa

South America

Brazil
Rest of South America