Airport and Marine Port Security Market: Introduction
Airport and marine ports implement security systems such as surveillance systems, screening & scanning, and network access for the safe exchange of goods and passenger travel. The implementation of security systems is essential to ensure goods are being imported as well as exported securely. With a minutes delay in the security there can be disasters such as criminal activities or terrorist attacks which can result in extensive damages with regards to human & financial losses. Therefore, airport and marine ports are ever more interested in smart security programs to deal with rising customers' expectations.
The maritime industry have been amongst the worst hit industries by the COVID-19 pandemic, while disrupting supply chains across the global and losing millions of jobs. The airport and marine port security market has suffered heavy losses, in terms of revenue, during the COVID-19 pandemic. The impact of COVID-19 on the maritime sector has been severe; however, it has also provided an opportunity for the industry to reimagine its future. Both sectors have repeatedly shown their flexibility to bounce back stronger & smarter for the crisis. However, the pandemic is expected to make the ports more resilient and with great planning & more investments, ports are anticipated to make grander strides toward becoming future ready.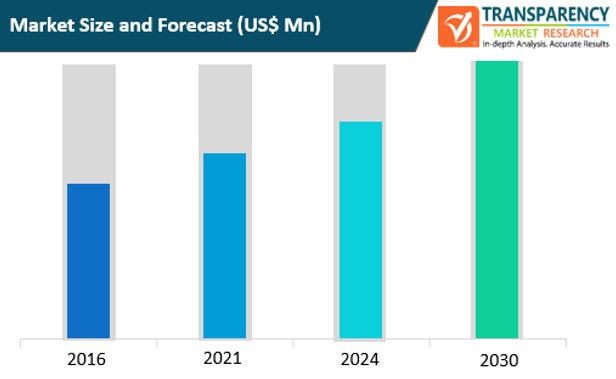 Global Airport and Marine Port Security Market: Dynamics
Global Airport and Marine Port Security Market: Key Drivers
The global airport and marine port security market is anticipated to expand significantly during the forecast period. Alliances in the marine & aviation industry are expected to drive the airport and marine port security market, while providing lesser logistics costs, supporting reliability, and offering enhanced efficiency objectives. Moreover, need for security in these premises, owing to increasing criminal activities & terrorist attacks, is a major concern. Governments are emphasizing on the development of various security rules & regulations to ensure secure trade and travel. The U.S. Government formed agencies such as Transport Security Administration and Department of Homeland Security and implemented the international ship & port facility code in order to benefit coordination between port security & state security services. Thus, the necessity to sustain trade & business and tackle threats to ports and national security is anticipated to drive the airport and marine port security market.
Asia Pacific to Account for Major Share of Global Airport and Marine Port Security Market
In terms of region, the global airport and marine port security market are divided into North America, Asia Pacific, Europe, Middle East & Africa, and South America.
Asia Pacific is anticipated to hold a major share of the global airport and marine port security & dominate the market during the forecast period. The airport and marine port security market offers impending growth opportunities for the market. Asia Pacific & Middle East & Africa are investing heavily on airport and marine port security technology to enhance their security infrastructure in order to tackle terrorist threats. Asia Pacific is also increasing the outsourcing of its network infrastructure security, as it is not in a position to handle multiple and complex threats.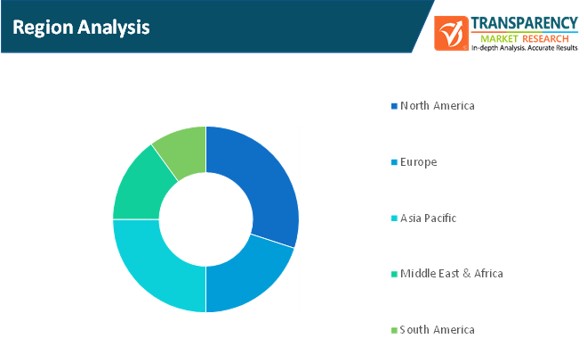 Global Airport and Marine Port Security Market: Competitive Landscape
Key Players Operating in Airport and Marine Port Security Market
Airport and marine port security providers are carrying out various expansion and advanced strategies to consolidate their share in the global airport and marine port security market. Key players are collaborating with other major players to expand their geographic presence in order to cater to the rising demand for airport and marine port security. Companies such as FLIR System, Inc. are providing thermal imaging cameras for airport security. Apart from airports, FLIR cameras are increasingly being deployed across numerous facilities such as Incheon International Airport Corporation in South Korea, Unites States Department of Defense, and General Motors etc.
Key players operating in global airport and marine port security market include:
Tyco International Ltd.
L-3 Communications Holdings Inc.
Honeywell International, Inc.
HCL Infosystems Limited
Bosch Security Systems
Unisys Corporation
Flir Systems, Inc.
Raytheon
SAAB AB
Siemens AG
In January 2021, Pittsburgh International Airport collaborated with Honeywell International to test air quality development technology at xBridge, which is the newly opened innovation center. The Honeywell Healthy Buildings dashboard is an authority for assessing essential indoor air quality parameters such as temperature, carbon dioxide, and humidity. It is a trial to sustain air quality owing to growing stream of traffic on airports.
In February 2021, to provide safety, connected control & security systems for the King Salman International Complex in Saudi Arabia, Honeywell secured a contract via SEPCO Electric Power Construction Corporation for maritime industries & services shipyard in Saudi Arabia. The solution provided by Honeywell International provides assimilated telecom & security systems to benefit the facility operators in maximizing on-site security.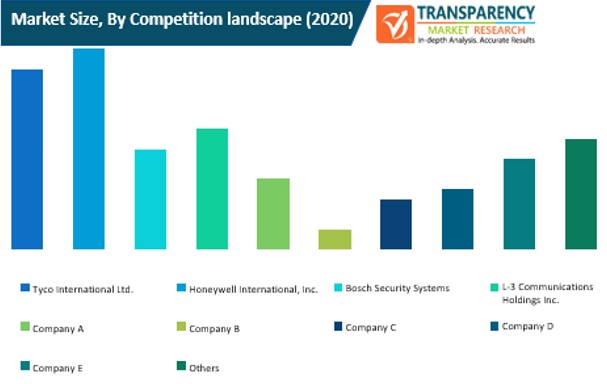 Global Airport and Marine Port Security Market Dynamics: Research Scope
Global Airport and Marine Port Security Market Dynamics, by Infrastructure
Global Airport and Marine Port Security Market Dynamics, by Service
Training and Consulting
System Integration
Facility and Asset Management
Global Airport and Marine Port Security Market Dynamics, by Technology
Real-Time Location Systems
Screening and Scanning Systems
Surveillance Systems
Network Access Control and Security
Physical Access Control Systems
Perimeter Intrusion Detection System
Global Airport and Marine Port Security Market Dynamics, by Region
North America
Europe

Germany
France
Spain
Italy
U.K.
Rest of Europe

Asia Pacific

China
Japan
ASEAN
Rest of Asia Pacific

Middle East & Africa

GCC
South Africa
Rest of MEA

South America

Brazil
Argentina
Rest of South America
This intelligence report by TMR is the outcome of intense study and rigorous assessment of various dynamics shaping the growth of the market. TMR nurtures a close-knit team of analysts, strategists, and industry experts who offer clients tools, methodologies, and frameworks to make smarter decisions. Our objective, insights, and actionable analytics provide CXOs and executives to advance their mission-critical priorities with confidence.
The scrutiny of the various forces impacting the dynamics of the market, and key and associated industries, guides enterprises in understanding various consumer propositions. Our clients leverage these insights and perspectives to enhance customer experience in the fast-paced business environment.
All our insights and perspectives are broadly based on 4 Pillars or Stages: ASBC-S, which offer an elaborate and customizable framework for the success of an organization. The essence and the roles of these in organizational successes are highlighted below:
Agenda for CXOs: TMR, through the study, sets the tone for agendas that are pertinent to CEOs, CFOs, CIOs, and other CXO executives of businesses operating in the market. The perspectives help our clients to bridge the gap between agenda and action plan. TMR strives to offer guidance to CXOs to undertake mission-critical activities empowered by various business analysis tools, and boost the performance of the organizations. The perspectives guide you to decide on your own marketing mix that align well with the policies, visions, and mission.
Strategic Frameworks: The study offers how organizations are setting both short-term and long-term strategic plans. Our team of experts collaborate and communicate with you to understand these to make your organizations sustainable and resilient during tough times. The insights help them decide sustainable competitive advantage for each business units.
Benchmarking for Deciding Target Markets and Brand Positioning: The assessments in the study provides a scrutiny of marketing channels and marketing mix. Our various teams work synergistically with you to help identify your actual and potential direct, indirect, and budget competition areas. Additionally, the study helps you decide most effective budgets for various processes and promotional activities. Furthermore, the study guides you to set benchmarks for integrating people and processes with the 4Ps of marketing. Eventually, this will empower you to find out unique propositioning strategies and niches.
Business Composability for Sustainability (C-S): Constant strategy planning for sustainability characterizing our C-S framework in the report has become more relevant than before in the face of disruptions caused by pandemics, recessions, boom and bust cycles, and changing geopolitical scenario. The TMR study offers a high level of customization to help you achieve business composability. Composable enterprises are increasingly gaining the attention of CXOs in order to help them combat market volatility. Our analysts and industry experts help you wade through such uncertainties and guide you to become a smart sustainable business in entirety.
The study presents scrutiny of region-specific consumer and technology trends, including the most recent industry dynamics. These broadly cover but not limited to
North America, South America, and the Americas
Asia Pacific and Japan
Europe
Latin America
Middle East and Africa
The study offers data-driven insights and guidance of several aspects. Some of the more notable questions are:
What are the major recent trends that can influence the product life cycle and the RoI?
Which regulatory trends shape corporate-level, business-level, and functional-level strategies?
Which micromarketing initiatives of leading players will bring in investments?
What can be the best framework and tools for PESTLE analysis?
Which regions will witness rise in new opportunities?
Which are the game-changing technologies being used to capture new revenue streams in the near future?
Which operational and tactical frameworks are being adopted by various players in gaining customer loyalty?
What is the current and expected intensity of competition the market in the near future?
Disclaimer: This market research study is an ongoing effort and extreme care has been taken to maintain the highest levels of accuracy at all stages. However, in the light of the rapidly evolving business dynamics, some region-specific or other segment-specific changes may take time to be part of the study.
Airport And Marine Port Security Market