Global Accounts Receivable Automation Market: Introduction
Accounts receivable automation can be defined as a software used to automate the process of account receivable functions. Accounts receivable are generally the current assets of the company which generates revenue after competition of the credit cycle. Traditionally, accounts receivable was handled manually; but the need for accounts receivable automation has increased with the adoption of accounting software by organizations.
Accounts receivable automation starts functioning after capturing the accounts receivable invoice from the ERP/core account application. Some of the major functions of accounts receivable automation includes reporting, communication, monitoring, and e-mail invoices. Accounts receivable automation accelerates the cash flow, reduces the average day sales outstanding (DSO), reduces labor cost, streamlines the invoice management system, and improves the overall customer relationship.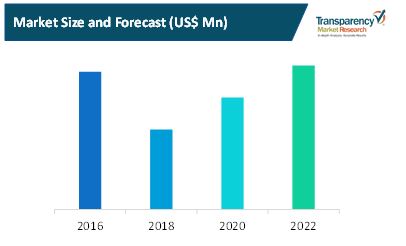 To understand how our report can bring difference to your business strategy, Ask for a brochure
Global Accounts Receivable Automation Market – Dynamics
Increasing Need for Digital Platforms to Monitor Day to Day Accounting Activities Driving the Growth of the Market
Increasing Adoption of Automation & Digitization by SMEs
Extensive adoption of digitization, smart technologies, and automation by large as well as small & medium enterprises is the global trend. Overall, 90%-95% of total enterprises are small & medium in size while only 5%-10% are large in nature. Majority of SMEs within the U.S have integrated or are looking forward to integrate their work flow with automation to gain operational efficiency. Thus, adoption of accounting software such as accounts receivable automation, and reconciliation software has increased globally. Adoption of automation in the workflow process by SMEs is expected to drive the growth of the market.
Increasing Need to Reduce Operational Cost
Organizations are increasingly striving to reduce the operational cost to survive in this competitive environment. Financial institutions, retail enterprises, and many other industries are eliminating manual operational work and shifting to workflow on a software. Accounts receivable automation eliminates manual work and reduces labor cost. Labor cost is one of the components which needs to be paid by organizations. This cost can be optimized through accounts receivable automation.
Constant Security Concerns and Network Issues Restricting the Growth of the Market
Cloud security and network transmission issues
Accounts receivable automation software models that rely heavily on cloud services are susceptible to service impairment or control loss, data leakage, service loss including service interruption, or in worse cases monetary loss. The user experience may also be affected by unstable network transmissions at some places and this limits the reach of cloud based services including cloud-based and hybrid services/solutions in the impacted regions.
North America Expected to Dominate the Global Accounts Receivable Automation Market
In terms of region, the global accounts receivable automation market can be divided into North America, Europe, Asia Pacific, South America, and Middle East & Africa. North America is expected to dominate the global accounts receivable automation market during the forecast period, as the adoption of accounting software within this region to manage operational work in SMEs is high compared to other regions.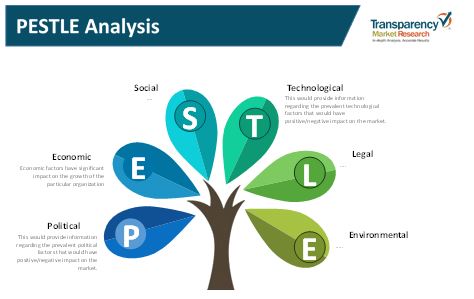 Stuck in a neck-to-neck competition with other brands? Request a custom report
Global Accounts Receivable Automation Market – Competition Landscape
In July 2019, Intuit launched the QuickBooks Accountant Apps Program. This is expected to help accounting professionals save time, and work more efficiently when provisioning, purchasing, and managing apps for their clients.
Oracle Corporation
Established in 1977, Oracle Corporation is headquartered in Redwood Shores, California, the U.S. The company provides dedicated solutions for financial management, covering multiple functions such as finance and accounting, billing, revenue recognition, financial planning, and financial reporting. Furthermore, the company has gained expertise in cloud based solutions. Oracle's JD Edwards EnterpriseOne Accounts Receivable streamlines and accelerates the process of applying receipts, giving real-time accounts receivable information.
Vanguard Systems, Inc.
Founded in 1983, Vanguard Systems, Inc. provides enterprise content management solutions designed to improve organizational efficiency and regulatory compliance. The company provides solutions such as ECM, AR/AP Automation, Workflow Automation, and ID Protect. The company has partnered with IBM, Microsoft, Citrix, and other technology leaders for solution development related to accounting.
Global Accounts Receivable Automation Market: Segmentation
The global accounts receivable automation market can be segmented based on:
Enterprise Size
Deployment
Industry
Region
Global Accounts Receivable Automation Market, by Enterprise Size
Based on enterprise size, the global accounts receivable automation market can be divided into:
Small & Medium Enterprises
Large Enterprises
Global Accounts Receivable Automation Market, by Deployment
Based on deployment, the global accounts receivable automation market can be segregated into:
Global Accounts Receivable Automation Market, by Industry
In terms of industry, the global accounts receivable automation market can be segregated into:
Banking, Financial Services & Insurance
Telecom & Information Technology (IT)
Manufacturing
Construction
Wholesale Distribution
Non-profit Organizations
Chemicals
Food and Beverage
Retail
Others (Hospitality, Government, and Public Sector, etc.)
Regional analysis of the global accounts receivable automation market includes:
North America

U.S.
Canada
Mexico
Rest of North America

Europe

Germany
U.K.
France
Russia
Italy
Spain
Nordics
Rest of Europe

Asia Pacific

China
India
Japan
Australia
Singapore
Malaysia
South Korea
Rest of Asia Pacific

Middle East & Africa

UAE
Saudi Arabia
South Africa
Rest of Middle East & Africa

South America

Brazil
Rest of South America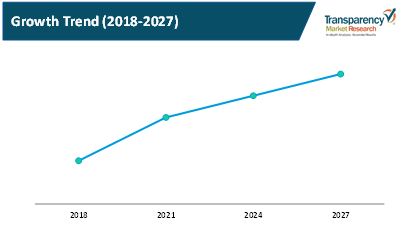 This upcoming business intelligence report is intended to be a one-stop market research solution to guide organizations in taking timely and effective decisions for their business growth. The ongoing study is the culmination of our deep expertise on data science methods, combined with an unparalleled understanding of the external environment and analysis of the industries. Each of the reports by TMR aims at offering a detailed scrutiny of the value chain of our current and prospective customers, takes them from identifying value propositions, and subsequently assist their business executives to implement right strategies to create customer value. We believe that creating and sustaining the customer value is the key pivot on which business executives can create profits for their organizations and increase the market shares, continuously and with sustainability.
Each of our touchpoints through which we engage with the organization/enterprise during the primary research enables us to understand the internal environment it operates in and the ways in which the external environment influences its growth.
Always Evolving with Competition
Excellence is built into the DNA of TMR, and all our teams work collaboratively and committedly toward achieving that in whatever they do. From the very first interaction our teams of research analysts have with any interested market participant to the final preparation processes in each of our reports reflects a rigorous understanding of the dynamic industry environment that businesses operate in.
We relentlessly work to be a differentiator in whatever we do in the current era of hypercompetitive global environment. The result of our unceasing focus on excellence is reflected clearly in the insights and guidance we offer to our customers in order to empower them to create brand equity. Our simple yet very powerful underpinning for navigating the competition is to always keep evolving with changing business environments. Our close-kinit team of research analysts not only believe in this simple philosophy but also implement the same.
Constantly Innovating Our Research Methodologies and Models
We do not limit with any specific market research tool or one standard approach for obtaining or analyzing data. Undoubtedly, our report making process is ever-evolving to meet the customer needs and demands supported broadly by a vast knowledge of data science methods that we combine with business acumen our teams have built upon for several years. Evidently, our primary and secondary research data about customers and consumers have shown that we can go to any lengths to obtain them. This is followed by applying next-gen automation tools integrated with human judgement to clear the clutter, ascertain the most relevant and recent qualitative and quantitative insights, and package them in digestible chunks in our reports for our customers.
We Take Pride in No-One-Size-Fits-All Approach
Over the past several years, we have been conducting market intelligence studies across all industries for all types of organizations — big and small, profit and not-for-profit, and Fortune 500 and Unicorns, as we believe that a sound decision making must be based on no-one-size-fits-all approach. Without doubt, each of the organizations regardless of the industry they are in are affected differently by changes in political, economic, socio-culture, legal, ecological, and legal environments. The research models and the value chain analysis process that our analysts employ for conducting the study uphold this approach.
We look at myriad components of internal and external business environment affecting the growth strategies of organizations. Some of the broader aspects that we focus on are:
Our team of Analysts and Support Teams always strive to see the bigger picture in life cycle stages of any industry
The Teams focus on obtaining valuable insights into different models of competitive advantage while making an internal environment analysis
They keep on modifying the value chain analysis processes of organizations to understand on how customer value is created
Some areas of assessing market dynamics that are used in the research models and methodologies adopted by our analysts can be summarized as:
Corporate and business strategies underlying new brand positioning strategies
Mapping for strategic planning for business units
Various metrics for business portfolio analysis, including BCG matrix
Value chain analysis
These will help create and sustain competitive advantage for our prospects and current customers.
Key focus areas and agenda that underpin and catalyze our primary and secondary research initiatives and endeavors are:
What are some of the core competencies and distinctive competencies of new entrants and established players in the industry we are analyzing?
What are some of the branding opportunities that are emerging at a rapid pace?
What are the major competitive forces and elements of external environment shaping the industry life cycle stages of most organizations?
Why some competitive strategies are popular than others among leaders in a certain market?
What customer-based brand equity strategies companies have leveraged in a certain industry or set of related industries in a sector?
What are some of the key pricing strategies that companies in an industry are implementing for marketing their products internationally?
Identifying whether market-push or market-pull strategies are more relevant to a certain product or a service?
With a robust experience in creating exceptional market reports, Transparency Market Research has emerged as one of the trusted market research companies among a large number of stakeholders and CXOs. Every report at Transparency Market Research goes through rigorous research activity in every aspect. The researchers at TMR keep a close watch on the market and extract beneficial growth-boosting points. These points help the stakeholders to strategize their business plans accordingly.
TMR researchers conduct exhaustive qualitative and quantitative research. This research involves taking inputs from the experts in the market, focused attention on recent developments, and others. This method of research makes TMR stand out from other market research firms.
Here's how Transparency Market Research helps the stakeholders and CXOs through the reports:
Inculcation and Evaluation of Strategic Collaborations: The TMR researchers analyze recent strategic activities like mergers, acquisitions, partnerships, collaborations, and joint ventures. All the information is compiled and included in the report.
Perfect Market Size Estimations: The report analyzes the demographics, growth potential, and capability of the market through the forecast period. This factor leads to the estimation of the market size and also provides an outline about how the market will retrieve growth during the assessment period.
Investment Research: The report focuses on the ongoing and upcoming investment opportunities across a particular market. These developments make the stakeholders aware of the current investment scenario across the market.
Disclaimer: This ongoing market research study is a meticulously planned activity where a broad array of factors and aspects that shape the marketing environment and industry are taken into account. However, keeping in mind the constantly changing nature of business dynamics and changing strategic intents, we are always actively making iterations and modifications in our approaches. As always, we are ready to tailor our insights and guidance to suit your requirements. Engage with us to know what more is there for your CXOs.
Accounts Receivable Automation Market