5G Core: Introduction.
5G is the latest fifth generation mobile network technology. 5G technology is meant to deliver high speed data so that people can virtually connect to everyone and everything including objects, machines, and devices.
5G core is the soul of a 5G mobile network. It creates reliable, protected connectivity to the network for end consumer's services. The main domain handles a wide range of crucial functions in the mobile network, such as mobility management, connectivity authorization and authentication, subscriber data management, and policy management.
The overview of 5G core architecture and IT cloud/web-scale techniques replaces the automation equation, allowing an automation structure based on the exposure of automation components to each via application programming interface and creation of other closed-loops with feedback. Machine learning and artificial intelligence can be used to achieve the further benefits, such as predicted faults and automated avoidance.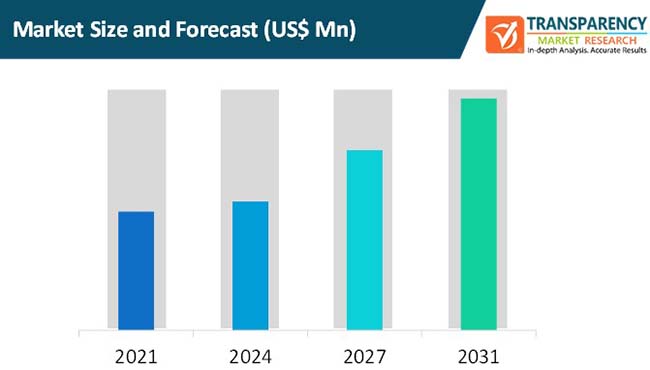 5G Core Market: Dynamics
5G Core Market: Key Drivers
Extensive implementation of IoT and constant improvements in Machine-to-Machine (M2M) networks are changing manufacturing industries by linking all types of systems, devices, appliances, and services. IoT is one of the several use cases that allows communication between large numbers of connected devices and sensors. The Iot can be classified into low-latency, high-power applications (such as mobile video scrutiny); and long-power IoT applications (smart factories and smart cities).
Digitalization and automation have intensely changed the acceptance of mission-critical business applications in every line of business. Many sectors have undergone a digital revolution to handle the increasing need of consumers. 5G core market's intrinsic capacity to support network slicing supports broader use of private LTE across the enterprise network.
However, high capital investment for 5G core systems is expected to hamper the market during the forecast period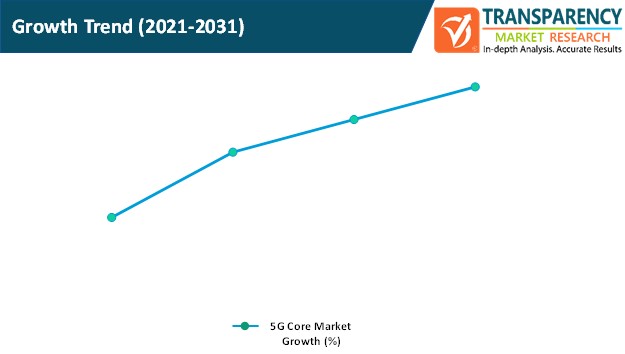 Impact of COVID-19 on the Global 5G Core Market
Increasing cases of COVID-19 across the globe is resulting in economic slowdown. Developed countries are strongly affected by the pandemic. COVID-19 has a negative impact on the 5G core market. During COVID-19, the telecom sector is playing an important role across the globe to support the digital infrastructure of countries. Revenue of the market is expected to rise in the coming years as companies start making profit to recover from the economic downturn associated with COVID-19.
North America to Hold Major Share of the Global 5G Core Market
In terms of region, the global 5G core market can be divided into North America, Europe, Asia Pacific, Middle East & Africa, and South America.
North America dominated the global 5G core market in 2020. The U.S. is an important market in the implementation of new technologies. Strong financial position allows the country to invest heavily in the implementation of leading tools and technologies to ensure business operations.
The 5G core market in Asia Pacific is expected to expand at a rapid pace during the forecast period attributed to increasing investment by major players in the Asia Pacific region to expand their business operations and industrial consumer base in growing countries such as India, China, and Japan. This in turn is likely to increase the demand for 5G core in the commercial sector during the forecast period.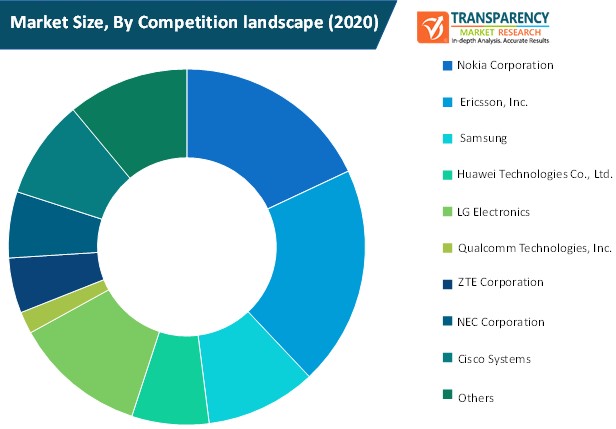 Key Players Operating in the Global 5G Core Market
Nokia Corporation provides fixed network solutions and mobiles worldwide. The company operates through four segments: network infrastructure, Nokia technology, cloud & network services, and network infrastructure. The company is mainly focusing on providing network planning and optimization and manages the services worldwide.
Ericsson, Inc. functions as a provider of telecommunications equipment and related services. The company offers its services and products to mobile and secured network operators, besides offering telecom services, communication networks, and multimedia solutions.
Other key players operating in the global 5G core market include Samsung, Huawei Technologies Co., Ltd., LG Electronics, Oracle Corporation, Qualcomm Technologies, Inc., ZTE Corporation, NEC Corporation, Verizon, Orange, AT&T Mobility LLC, Druid Software, Casa Systems, Affirmed Networks, Inc., IPLOOK, and Cisco Systems, Inc.
Global 5G Core Market: Research Scope
Global 5G Core Market, by Component
Global 5G Core Market, by Solutions
Professional Services
Managed Services
Global 5G Core Market, by Function
SMF
AMF
PCF
UPF
UDM
NRF
NEF
NSSF
AF
AUSF
Others
Global 5G Core Market, by Deployment
Global 5G Core Market, by End-user
Telecom Operators
Enterprises
Global 5G Core Market, by Region
North America

U.S.
Canada
Rest of North America

Europe

Germany
France
U.K.
Italy
Rest of Europe

Asia Pacific

China
Japan
India
South Korea
Rest of Asia Pacific

Middle East & Africa

GCC
South Africa
Rest of Middle East & Africa

South America

Brazil
Rest of South America