3D Secure Authentication Market: Introduction
3D secure authentication is a fraud-prevention security system for credit and debit card transactions processed online. During card payments, 3D secure authentication adds an additional layer of security. It provides clients with a safe authentication step before they can shop online, assuring that they are using the appropriate card details and minimizing the risk of card payment fraud. Fraudulent online activities, such as identity fraud and unauthorized card use, is greatly reduced when using 3D secure authentication. It protects the cardholder's personal details and increases customer trust. With 3D secure authentication, one can check if a buyer is an authorized cardholder. If a fraudster attempts to make a purchase at an online shop, 3D secure authentication will prevent it, and users do not have to worry about refunds or disputes. 3D secure authentication is widely deployed in all countries across the world, and it has a long track record of identifying credit card fraud issues for businesses, payment gateways, and banks. This in turn is expected to drive the 3D secure authentication market.
The COVID-19 pandemic has positively impacted the 3D secure authentication market. As a result of the COVID-19 outbreak, the U.S. became the world's worst-affected country in 2020, prompting governments to implement a number of restrictions on enterprises in the country in an effort to stem the disease's spread. But the closure of enterprises and public events has had no direct influence on the market, as the adoption of e-commerce channels has increased exponentially throughout the epidemic, resulting in a surge in online payment methods. This in turn is anticipated to create significant opportunities for the 3D secure authentication market during the forecast period.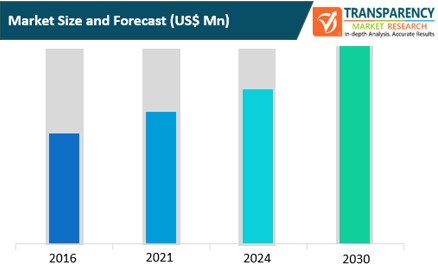 Global 3D Secure Authentication Market: Dynamics
Global 3D Secure Authentication Market: Key Drivers
E-commerce and m-commerce sales around the world are increasing as a result of the surge in smartphone sales and internet penetration. There has been a considerable increase in online fraud as online shopping portals have grown in popularity and online payment methods are more widely accessible. This factor is driving the adoption of 3D authentication technology.
In addition, the global 3D secure authentication market is primarily driven by the increasing usage of 3D secure technology to prevent card misuse and payment loss, as well as to improve security against fraud loss. Customer satisfaction increases when 3D secure authentication is used, such as Verified by MasterCard Secure Code or Visa.
Moreover, the risk of fraudulent transactions and disputed transactions is reduced with 3D secure authentication. Although the additional security layer may reduce the number of completed transactions, it does make payments safer, which is projected to drive market growth.
Widespread implementation of 3D secure authentication in consumer electronics, ATMs, POS machines, and others is also likely to drive the target market during the forecast period.
North America to Account for Major Share of the Global 3D Secure Authentication Market
In terms of region, the global 3D secure authentication market is divided into North America, Europe, Asia Pacific, Middle East & Africa, and South America.
Significant technological improvements have occurred in North America, resulting in a highly competitive marketplaces. Governments in the region are concentrating on improving and securing the online payment procedure. In addition, governments in numerous North American countries, including the U.S. have increased overall investment in research and development. In recent years, demand for improved security in e-commerce transactions have surged in the U.S. Furthermore, card fraud in person became increasingly difficult as merchants across the U.S. began to implement EMV technology at point-of-sale (POS) terminals. Criminals began shifting to the online domain as a result of this.
The 3D secure authentication market in Asia Pacific is anticipated to expand at a rapid pace due to the widespread use of online shopping portals. 3D secure authentication technology is being implemented in countries such as China, India, Japan, and Singapore. In Asia, the growing digital transformation in banks has led to growth in the use of three-dimensional secure authentication.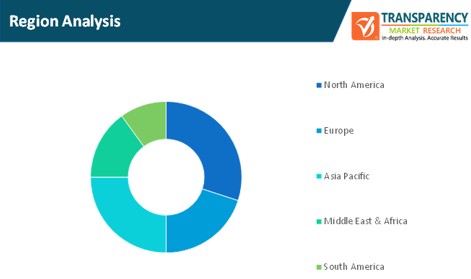 Global 3D Secure Authentication Market: Competitive Landscape
Key Players Operating in the Global 3D Secure Authentication Market
Providers of 3D secure authentication solutions are implementing development strategies to enhance their presence and consolidate their share in the market. 3D secure authentication providers have adopted major growth strategies such as product acquisitions, partnerships and launches, and forming regional and global distribution networks in order to expand their presence in the market.
Key players operating in the global cloud on-ramp services market include:
Visa, Inc.
Mastercard, Inc.
Qualcomm Technologies, Inc.
RSA Security LLC
GPayments Pty Ltd.
Adyen N.V.
CA Technologies (Broadcom Inc.)
Modirum
Entersekt
Worldline
Elavon Inc.
SIA S.p.A.
GMO Payment Gateway, Inc.
UnionPay International
AsiaPay Limited
Discover Global Network
American Express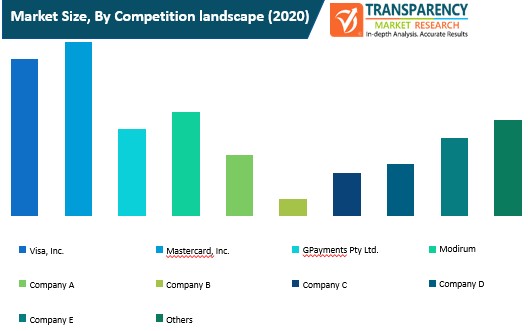 Global 3D Secure Authentication Market: Research Scope
Global 3D Secure Authentication Market, by Component
Global 3D Secure Authentication Market, by End-user
Banks and Merchants
Payment Processors
Global 3D Secure Authentication Market, by Region
North America
Europe

Germany
France
Spain
Italy
U.K.
Rest of Europe

Asia Pacific

China
India
Japan
ASEAN
Rest of Asia Pacific

Middle East & Africa

GCC
South Africa
Rest of MEA

South America

Brazil
Argentina
Rest of South America
Interested in this report?
Get a FREE Brochure now!